Elefun Games' dark fantasy adventure series is back with the eighth installment. In contrary to what we feel about most series that have reached as far as the eighth game, we still enjoy the Witches' Legacy series. Continued from
Awakening Darkness
, the Ice Twin Sorcerers have been awoken and they are determined to seek the powerful artifact and revive the Dark Witches. You and the Good Witches must join forces to prevent this catastrophe from happening.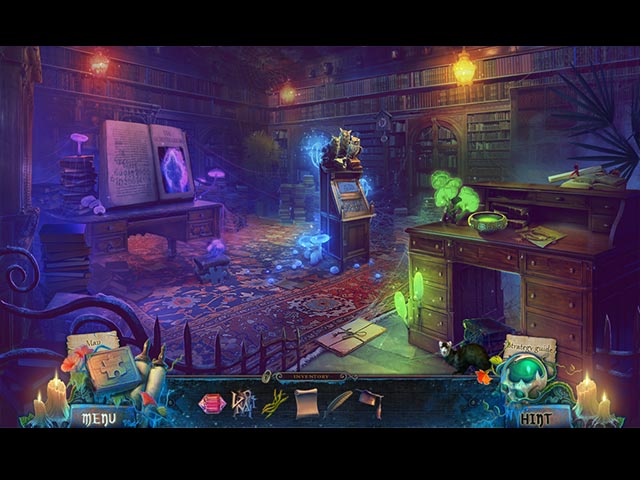 Guaranteed virus free and ads free.
Name: Witches' Legacy: Dark Days to Come Collector's Edition
Release Date: 31 July 2016
Developer: Elefun Games
The developer opted for a more light-hearted route with this sequel; not in terms of the plot of course, but in terms of the environment. Witches' Legacy has always been a dark fantasy series, but it has never been this fairytale-like. Each location is ornate with everything from talking creatures to fancy decorations, a bit too much we might say. Nonetheless, we were amazed by the quality of the visuals in this game. The colors are vivid and the artwork is nothing short of astounding, the animations are some of the best as well.
We were thoroughly entertained all the way through Witches' Legacy: Dark Days to Come. The game offers nothing particularly groundbreaking; the adventure part is predictable enough, the interactive hidden object scenes are nicely varied and the puzzles are fun, yet too easy. However, just like the recent titles from this developer, each location in the game contains several interactive spots. These interactive spots don't necessarily need to affect the course of the game in any way, but they are enjoyable to interact with - definitely a smart little touch and we hope to continue seeing this concept in future Elefun projects.
The storyline in Witches' Legacy: Dark Days to Come develops in a similar fashion to the stories in the previous games. Fans of the series will no doubt feel invested in the storyline, while newbies can also enjoy the thrills caused by the action-packed plot in this game. We also have a Ferret helper in this installment - this cute helper has the ability to perform a range of tasks, all accompanied by fascinating animations.
Witches' Legacy: Dark Days to Come took us the whole four hours to complete, which is a fair length for a HOPA. The Collector's Edition includes all the expected bling; a strategy guide, a one-hour bonus chapter, wallpapers, concept art, screensavers, soundtracks, replayable puzzles, achievements and collectibles.
To put it simply, Witches' Legacy: Dark Days to Come is a hell of a good time. Yes, the developer could have played it a little less safe and incorporated more innovative mechanics - but as the old saying goes "if it ain't broke, don't fix it".
Graphics: 5/5 Stars
Sound: 4/5 Stars
Story: 4/5 Stars
Originality: 3.5/5 Stars
Gameplay: 3.5/5 Stars
Puzzles: 3.5/5 Stars
Control and Navigation: 4.5/5 Stars
Fun Factor: 4.5/5 Stars
Extras: 4/5 Stars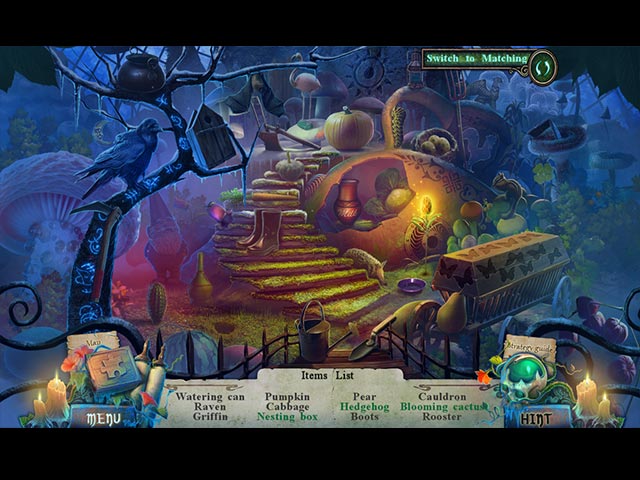 Rating: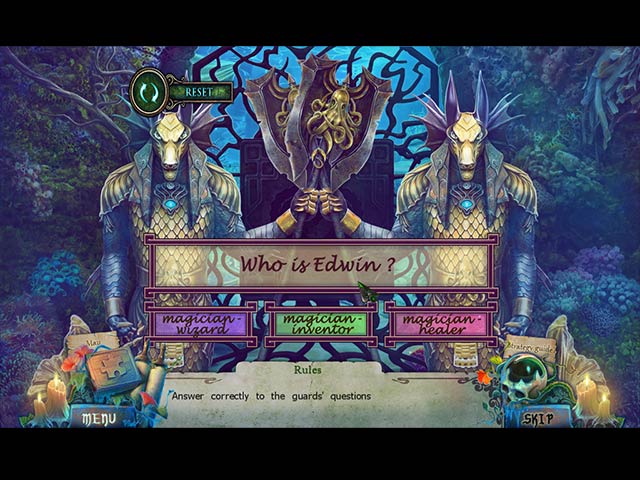 In this series:
Share This: