A high-ranking member of the Swan Guard is suspected of stealing the sacred Magic Seed that helps keep the nature in balance. Now that strange cracks are happening all over the Dire Island, home of the Swan Kingdom - you need to help the Swan Princess catch the sneaky thief before the kingdom falls apart.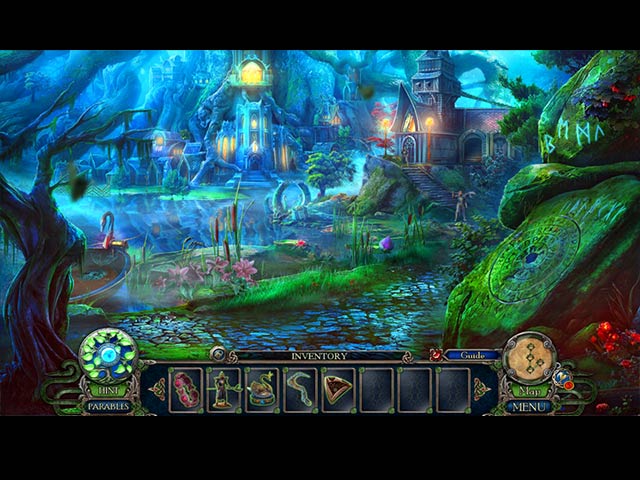 Guaranteed virus free and ads free.
Name: Dark Parables: The Swan Princess and The Dire Tree Collector's Edition
Release Date: 8 July 2016
Developer: Eipix Entertainment/Blue Tea Games
Ever since Eipix took over the Dark Parables series a few years ago, the once epic series has somehow lost its charm. The talented people at Eipix certainly tried their best to maintain the quality and the style of those Dark Parables games under Blue Tea's production, and they did quite an impressive job. Still, Blue Tea is a one-of-a-kind developer, with a signature style that is impossible to imitate - so we are glad to see some more Blue Tea's magic involved in this sequel.
The artwork in The Swan Princess and The Dire Tree is undoubtedly less superior that those in the old Dark Parables installments. However, the direction of the graphics and the art in this sequel resembles Blue Tea more than the previous Eipix's Dark Parables did. All the scenes are filled with eye-catching details, stunning effects and glittering colors. Therefore, it is slightly disappointing to see that the cutscenes are mostly bland and basic, no match for the in-game spectacular graphics.
Entertainment wise, The Swan Princess and The Dire Tree is extremely enjoyable. Apart from the incredible artwork that kept us looking forward to what's coming next, the interesting storyline and well-oiled gameplay also add to the excitement of the game. The adventure part of the game is flawless, but nothing to write home about. Similarly, the hidden object scenes and the puzzles are decent, although not groundbreaking by any means.
For those who enjoy a challenge, Dark Parables: The Swan Princess and The Dire Tree contains some extremely well-hidden, tiny collectibles - some might find this fun, but we found it to be quite annoying. The Collector's Edition of the game comes loaded with extras; a good bonus chapter, a strategy guide, wallpapers, concept art, soundtracks, videos, souvenirs, parables, replayable mini-games, replayable FROG scenes, achievements and collectibles.
Dark Parables: The Swan Princess and The Dire Tree did everything right, just didn't scream "must-play". Both old fans and new fans of this iconic series will definitely enjoy the fantastic visuals and the intriguing storyline this game has to offer.
Graphics: 4.5/5 Stars
Sound: 4.5/5 Stars
Story: 4.5/5 Stars
Originality: 3.5/5 Stars
Gameplay: 4/5 Stars
Puzzles: 4/5 Stars
Control and Navigation: 4.5/5 Stars
Fun Factor: 4/5 Stars
Extras: 4.5/5 Stars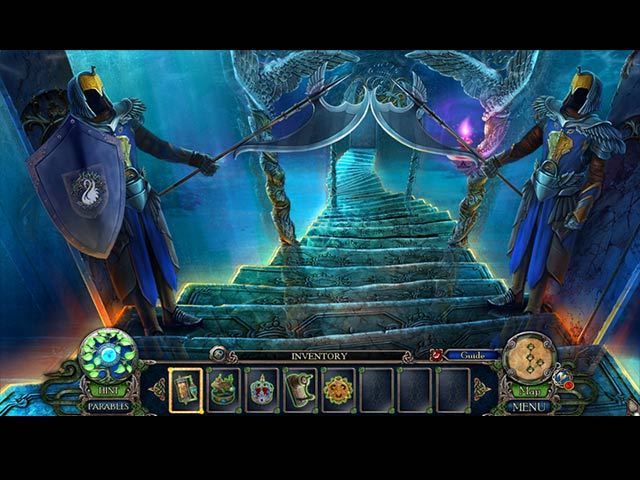 Rating: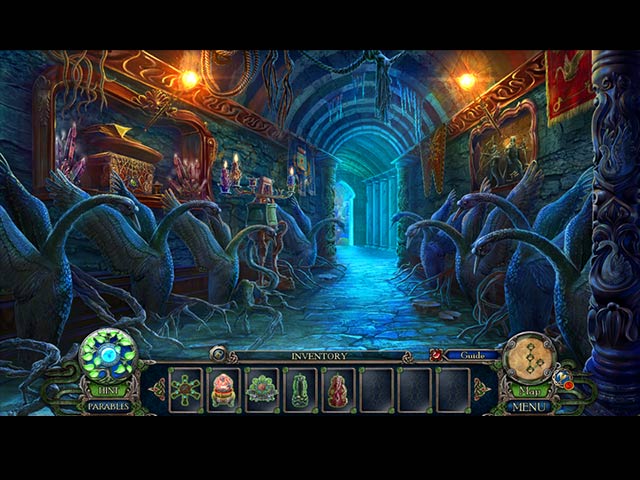 In this series:
Share This: