We always wonder why there aren't more pirates-themed time management games out there, but Pirate Chronicles makes it all worth the wait. The Black King has attacked the ship and kidnapped the captain! Can you figure out a way to fight off the enemy and save your captain?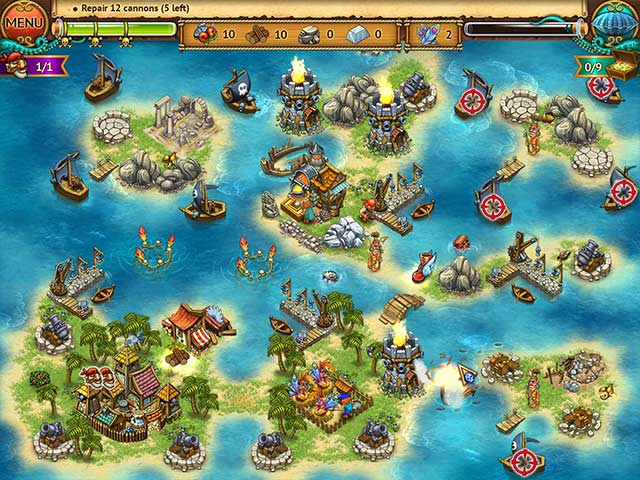 Guaranteed virus free and ads free.
Name: Pirate Chronicles Collector's Edition
Release Date: 15 May 2016
Developer: Boolat Games/Nordcurrent
Just like most resource management games, the storyline is not the focus of Pirate Chronicles. Still, we appreciate the way that the game keeps the plot relevant throughout the game; through well-written dialogs and special game events. Pirate Chronicles offers enough action and excitement to keep us entertained throughout the game.
Moreover, Pirate Chronicles is drop-dead gorgeous. The artwork is hand-drawn and cartoonish, which fits the light-hearted mood of the game. The graphics are high-quality and super sharp and the colors are vibrant and attractive. We also enjoyed the flawless animations and cute cutscenes presented in the game. Along with the spectacular visuals, the background music are equally epic.
Gameplay wise, Pirate Chronicles does not differ much from the typical resource-management gameplay. One thing that is rather unique is the setup of the levels, in which you are required to travel from an island to another by a tiny boat. Also, the game featured a number of Easter Eggs here and there; mostly in the form of treasure chests, trophies and totems. These items also give you extra points at the end of the level.
Another great feature in Pirate Chronicles is Pirate's Heaven. In Pirate's Heaven, you can purchase upgrades that affect the entire game. These upgrades usually come in the types of faster workers and faster constructions.
However, no game is faultless and Pirate Chronicles has one thing that bugs us. The game does not allow for task-queuing. This means that you have to wait until the workers are available before assigning them the next tasks. Thus, the pace of the game is rather slow in the beginning levels. Anyway, since Pirate Chronicles is quite a challenging and complex game, this is not at all a big issue.
If you decide to purchase the Collector's Edition (which you should), Pirate Chronicles also comes with some bonuses. This includes achievements, wallpapers, a strategy guide, exclusive collectibles and 12 bonus levels.
Pirate Chronicles is an extremely charming time management game that delivers a familiar, yet fresh and fun gameplay. Combined with a high-value production and some cool features, Pirate Chronicles is a must-play for any fans of the genre.
Sound: 5/5 Stars
Originality: 4/5 Stars
Extras: 4.5/5 Stars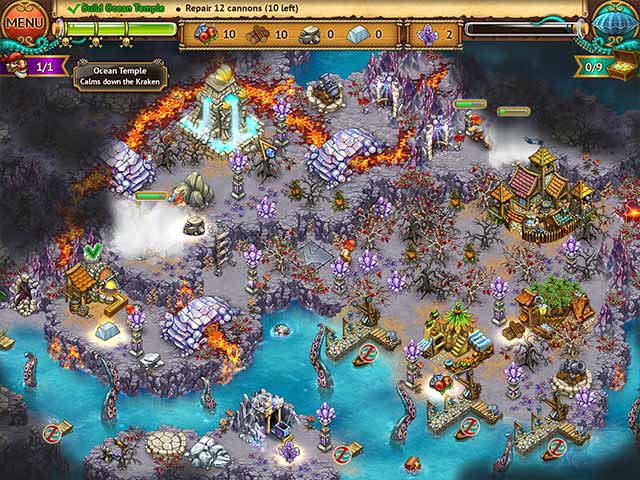 Rating: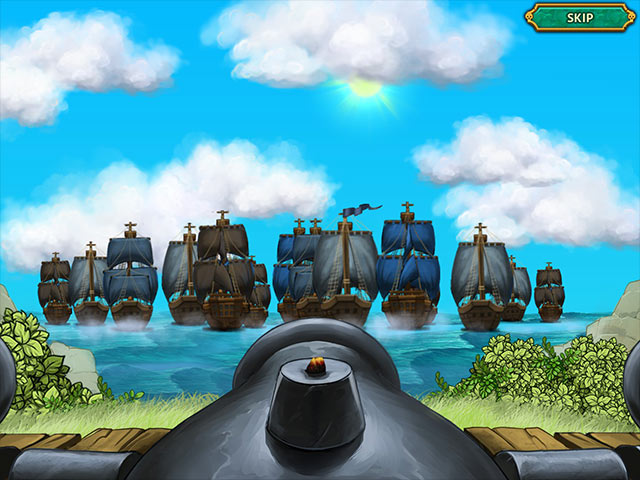 In this series:
There are currently no other games in the series.
Share This: