Out of jealousy, Hades and Poseidon want to destroy their powerful brother, Zeus. In order to lure Zeus to his doom, they kidnapped Zeus' daughter, Persephone to the Underworld. Can her lover, Elias, rescue her from danger?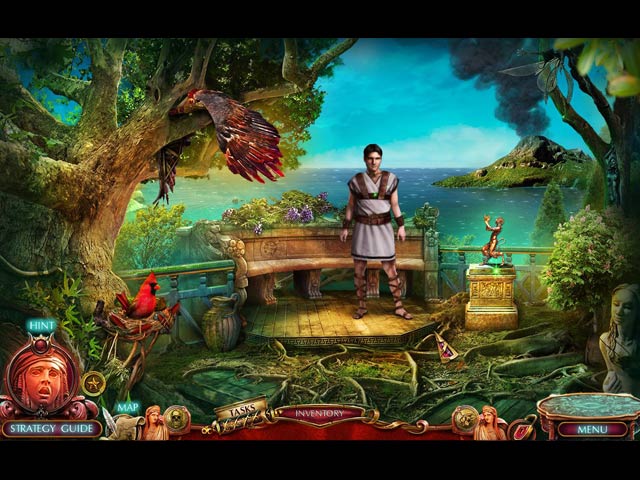 Guaranteed virus free and ads free.
Name: Dark Romance: Kingdom of Death Collector's Edition
Release Date: 22 April 2016
Developer: Domini Games
It has been a while since we get a Greek mythology-inspired Hidden Object Adventure. To an extent, Dark Romance: Kingdom of Death feels pretty refreshing. The game is driven by its rather different storyline and the character-switching feature, which allows you to play from two different perspectives, makes the story develops and unfolds in a much more interesting way.
Despite a solid plot, Dark Romance: Kingdom of Death faces several issues. Firstly, the visuals in the game are not very impressive. On one hand, the colors are rich and the artwork is very detailed. On the other hand, the graphics are often fuzzy beyond repair and the cutscenes are far from the best. Still, the game delivers when it comes to the audio. We thought the soundtracks were appropriate and the voice-overs were pretty great.
Dark Romance: Kingdom of Death also stumbles a little bit with its gameplay. The adventure part of the game offers nothing new to the table - we found ourselves got bored half way through the game. Unfortunately, the puzzles are not much different. The majority of them is simple and familiar, and far too many of them are tedious and time-consuming. At least the hidden object scenes are better. The game comes with a variety of hidden object scenes' formats and a Match-3 mode is included. The only fascinating about the gameplay is probably the Match-3 power-ups that are scattered throughout the game, we definitely have not seen that being done before.
The Collector's Edition of the game consists of six chapters in the main game and a bonus chapter, which rounds up to a fair total length of five hours. Other extras are wallpapers, a strategy guide, concept art, soundtracks, a boudoir, achievements and collectibles - nothing fancy.
If you can get past the miserable visuals and a been-there-done-that type of gameplay, Dark Romance: Kingdom of Death is actually quite fun. It is definitely (very) far from perfect, but this new take on the Greek mythology is still worth a try.
Graphics: 3/5 Stars
Sound: 4/5 Stars
Story: 4/5 Stars
Originality: 3.5/5 Stars
Gameplay: 3/5 Stars
Puzzles: 3/5 Stars
Control and Navigation: 4.5/5 Stars
Fun Factor: 3.5/5 Stars
Extras: 4/5 Stars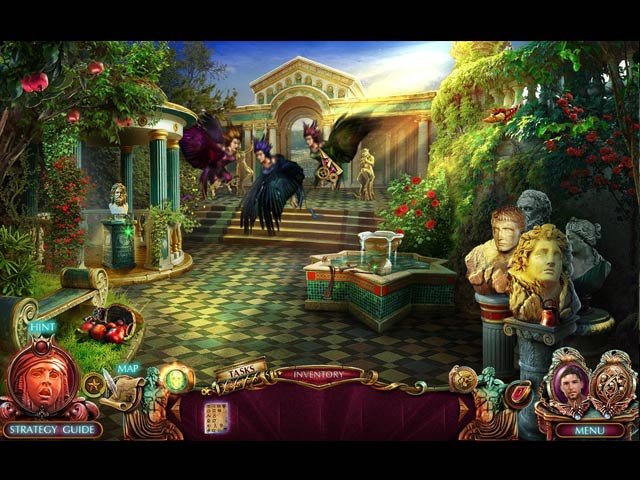 Rating: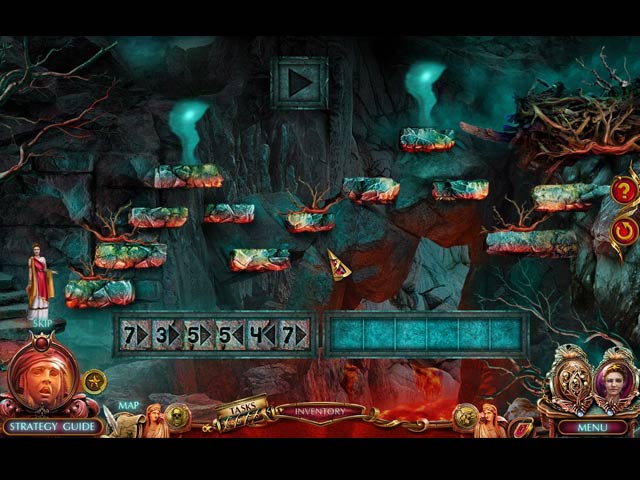 In this series:
Share This: