You were on a trip to the sports games with your brother when you stopped by an abandoned gas station and got hit with a shovel. The next thing you know is you are trapped in an underground cellar and a psychotic owner of the gas station, Jeffery, is trying to kill you! Can you and other prisoners escape from this underground maze before Jeffery gets to you?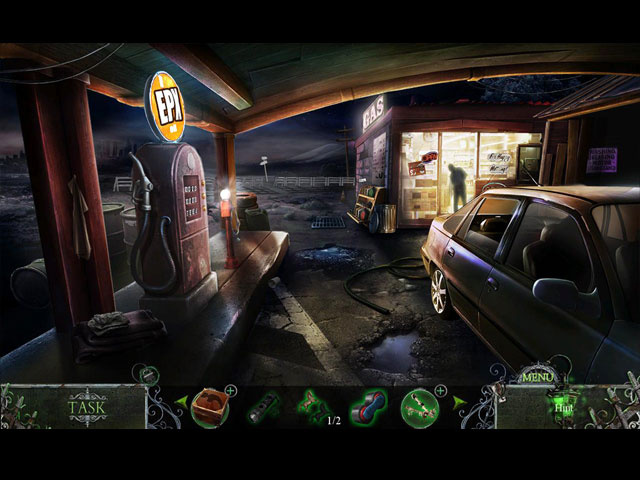 Guaranteed virus free and ads free.
Name: Phantasmat: Town of Lost Hope Collector's Edition
Release Date: 8 April 2016
Developer: Eipix Entertainment
If you are familiar with the Phantasmat series, then you would know the level of creepiness that you can expect from this sequel. But unlike its predecessors, Phantasmat: Town of Lost Hope plays more like a thriller than a horror. While the dark and dreary atmosphere still managed to give us the chills, the added sense of urgency is nothing like we have experienced before in the series.
What mainly contributes to the excitement of Phantasmat: Town of Lost Hope is the epic production. The game featured top-notch graphics and some stunning artwork, each scene is filled with an incredible amount of details and adorned with impressive visual effects. Given the amazing visuals, it is quite disappointing to see that the animations are not as great. Characters sometimes appear to be a little static and their movements are often awkward, this goes the same for parts of the cutscenes.
Phantasmat: Town of Lost Hope is a fun game through and through, although not a very unique one. The gameplay in Town of Lost Hope strictly follows the formulas set by the previous installments, and Eipix's HOPAs in general. Thus, the adventure part of the game remains quite simple and the hidden object scenes are those that we have seen before. Still, Eipix finally gave us some difficult puzzles this time - even though some of them seem to require more patience than actual brainpower.
It took us about four hours to complete the main game of Phantasmat: Town of Lost Hope, a standard length for a HOPA game. The bonus chapter tells another interesting story from a different point of view, it lasted around an hour. The Collector's Edition comes with all kinds of extras; a strategy guide, wallpapers, soundtracks, cutscenes, a bonus video, achievements, collectibles, a souvenir room, replayable hidden objects, puzzles and match 3.
If you are looking for a spooky game to fill up your time, look no further. While it might not be innovative, Phantasmat: Town of Lost Hope is definitely sinister and suspenseful enough to entertain.
Graphics: 4.5/5 Stars
Sound: 4.5/5 Stars
Story: 4/5 Stars
Originality: 3/5 Stars
Gameplay: 3.5/5 Stars
Puzzles: 4/5 Stars
Control and Navigation: 5/5 Stars
Fun Factor: 4/5 Stars
Extras: 5/5 Stars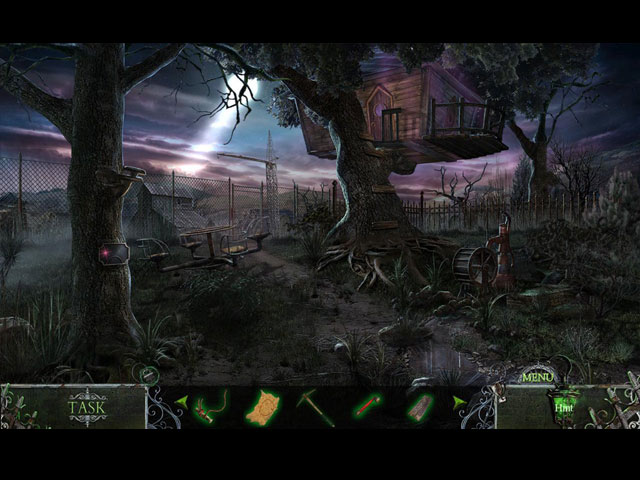 Rating: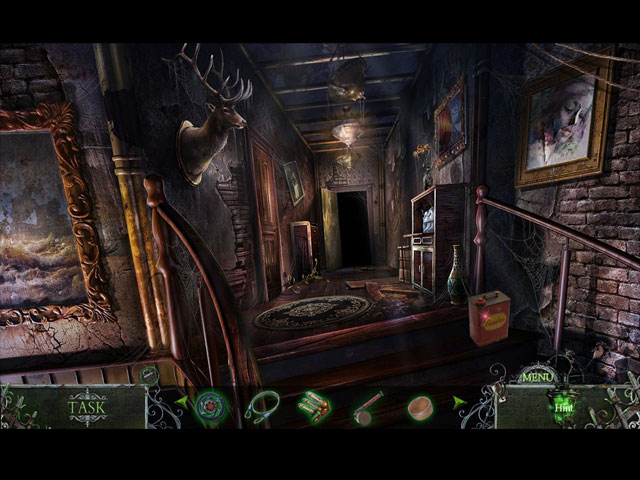 In this series:
Share This: