After a three year break, Nightfall Mysteries is back with its fourth installment. Unfortunately, the quality does not seem to be improved with time. You as Christine and Viggo, her husband attend the funeral of Chirstine's grandfather, Charles. However, things got dramatic very fast after your arrival and as you searched deeper into the case, the more dark secrets are uncovered...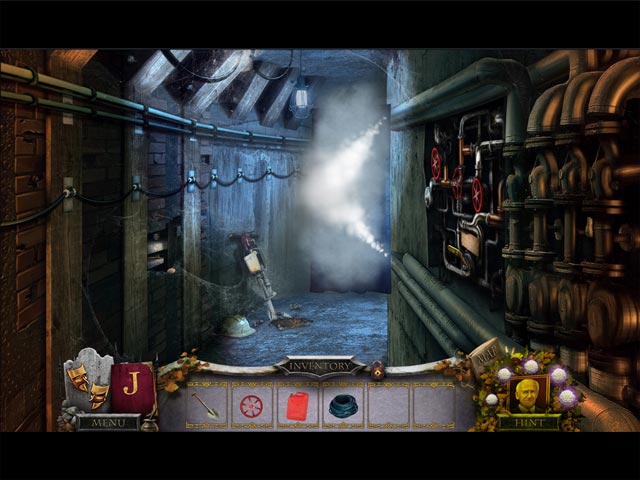 Guaranteed virus free and ads free.
Name: Nightfall Mysteries: Haunted by the Past Collector's Edition
Release Date: 22 February 2015
Developer: Vast Studios
In the midst of fantasy titles with witches, fairies and evil forces, Nightfall Mysteries: Haunted by the Past feels more refreshing that it was supposed to be. Haunted by the Past is a crime-drama Hidden Object Adventure that set in the present time, in the reality - and luckily, the storyline in this game is also pretty captivating. There is a lot of reading in this game, both from the dialogs and the notes found throughout the game. There are also some Audio Cassettes to listen to, they clear up some details of the backstory.
As much as we are impressed by the plot, we are not really thrilled about the graphics. The locations in Haunted by the Past are mostly dark and dreary, not really interesting to explore and they do look a little flat sometimes. There is nothing particularly special about the visual effects either, maybe except from the awesome water effects. Audio wise, the soundtracks are suitable and the voice overs are just fine; although characters with no lip movements do annoy us from time to time.
On the gameplay, Nightfall Mysteries: Haunted by the Past is nowhere near groundbreaking, it even feels out-dated. The tasks are pretty simple and the adventure part of the game is very straightforward. There is an interactive-map at hands, but we only used it occasionally since most of the times the inventory items are being used soon after they are being picked up. On the other hand, the hidden object scenes and the puzzles are thoroughly entertaining. The hidden object scenes come in multiple formats, many of them are smartly interactive. The puzzles might not be entirely original, but they do offer some nice twists on the classics.
Due to the intriguing story, the main game of Nightfall Mysteries: Haunted by the Past flew by in around 3 and a half hours - and the bonus chapter, which is only fairly good, took us roughly 40 minutes. The full list of the bonus content can be found below.
Nightfall Mysteries: Haunted by the Past has a rock-solid story, but was ruined by old-school gameplay and mediocre visuals. We are not too sure if it is really worth the Collector's Edition price, but it is certainly a great Standard Edition play.
Graphics: 3/5 Stars
Sound: 4/5 Stars
Story: 4.5/5 Stars
Originality: 3/5 Stars
Gameplay: 3/5 Stars
Puzzles: 3.5/5 Stars
Control and Navigation: 3.5/5 Stars
Extras: 3.5/5 Stars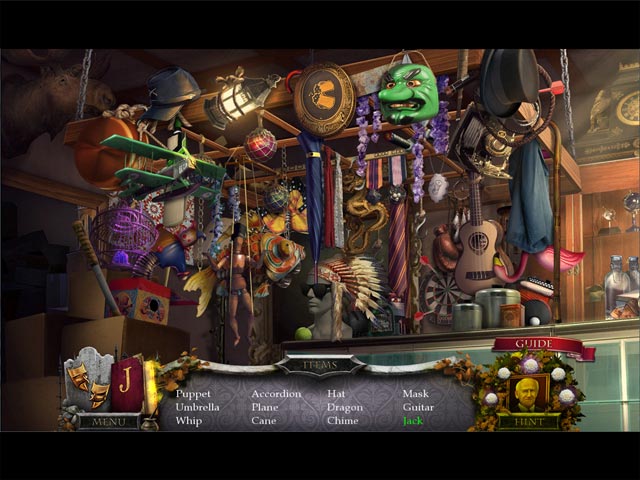 Rating: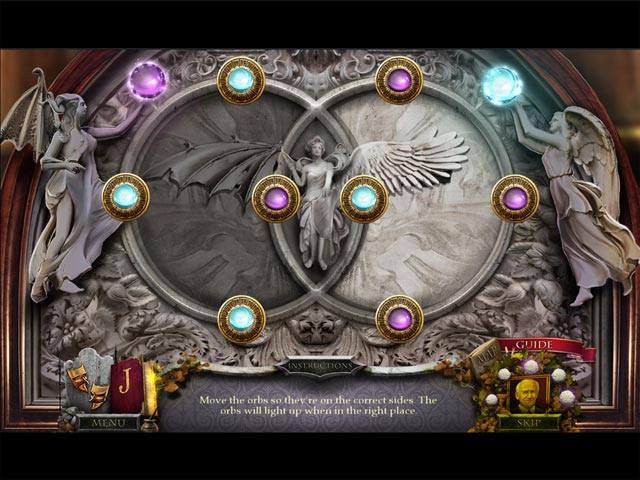 Share This: