Artifex Mundi
and Tap It Games are back with another creepy addition to the 9 Clues series! In The Ward, you arrived at a psychiatric hospital as a response to a panic call just in time to witness the death of Doctor Crow. As you dived deep down into the history of the hospital, you stumbled upon many dark secrets that better left hidden - can you unravel this mystery?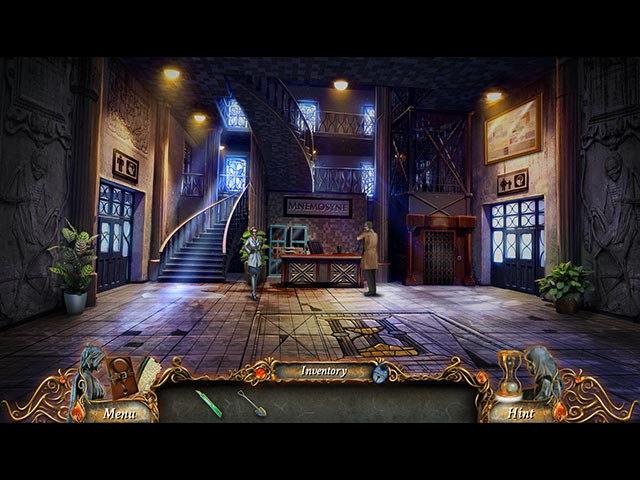 Guaranteed virus free and ads free.
Name: 9 Clues: The Ward
Release Date: 18 September 2014
Developer: Artifex Mundi/Tap It Games
9 Clues: The Ward has us hooked from the get-go with its suspenseful story. The stroyline in The Ward is definitely not for the fainted heart; it contains several slightly cruel and disturbing images as well as some shocking twists. You will meet numerous characters in The Ward; they are not especially well animated, but at least they do not feel out of place and the voice overs are really great with some above average lip syncs.
Apart from the fantastic plot, the graphics in 9 Clues: The Ward are also better than those in the first game. They might not be outstanding or mind-blowing types, yet they are dark and spooky and suit the theme of the game perfectly. The artwork of each location is very impressive and the sound effects along with the soundtracks are fantastic!
Our favorite Detective Mode has also made its appearance in this sequel; it is basically a superbly creative hidden object scenes where you need to spot unusual spots or clues in the scene. These clues will lead you to the conclusion of whatever event has happened there prior to your discovery. Other aspects of the game are also up to the standard; from the nice hidden object scenes to the interesting and exciting gameplay. However, the puzzles can certainly be more innovative and challenging.
We should also mention that 9 Clues: The Ward is full of extra features. There are three sets of collectibles you can find, a handful of achievements and a very well-put together diary which contains information beyond those you notice during the game. Unlike the first game, The Ward is a surprisingly long game which took us 4 hours to complete.
9 Clues: The Ward is one peculiar and sinister game that we just absolutely love. At this standard, we would not be surprised to see the next sequel released as a Collector's Edition.
Graphics: 4/5 Stars
Sound: 4.5/5 Stars
Story: 4.5/5 Stars
Originality: 4/5 Stars
Gameplay: 4.5/5 Stars
Puzzles: 3.5/5 Stars
Control and Navigation: 4.5/5 Stars
Fun Factor: 4.5/5 Stars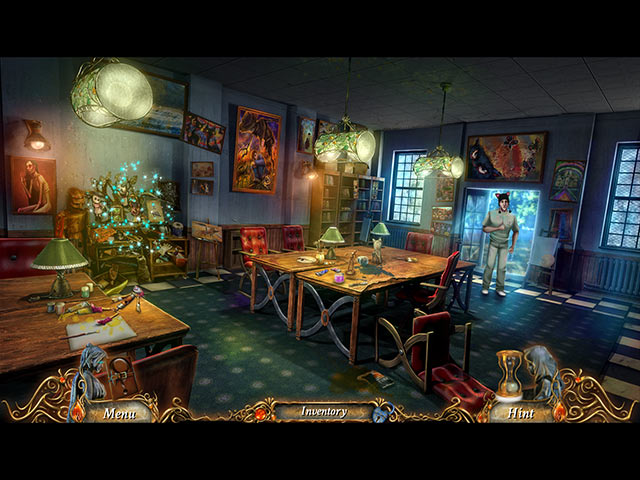 Rating: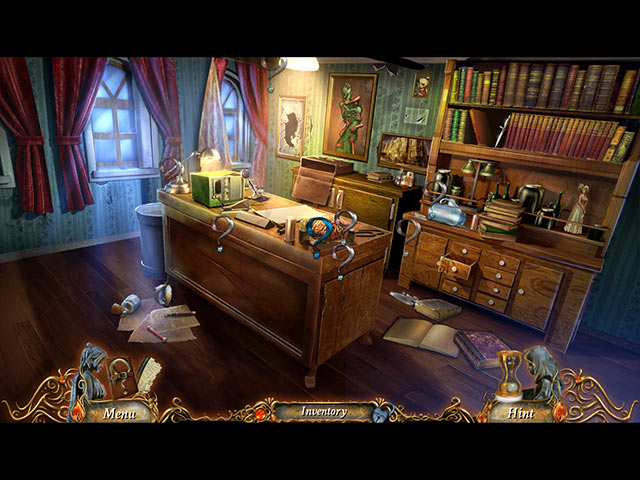 Share This: