Many might not be familiar with the name of the developer Grey Wizard Innovative. Basically, Grey Wizard is a division of the awesome
Artifex Mundi
which focuses on smaller projects and Deadly Puzzles: Toymaker is their first title...which, for us, does not work so well.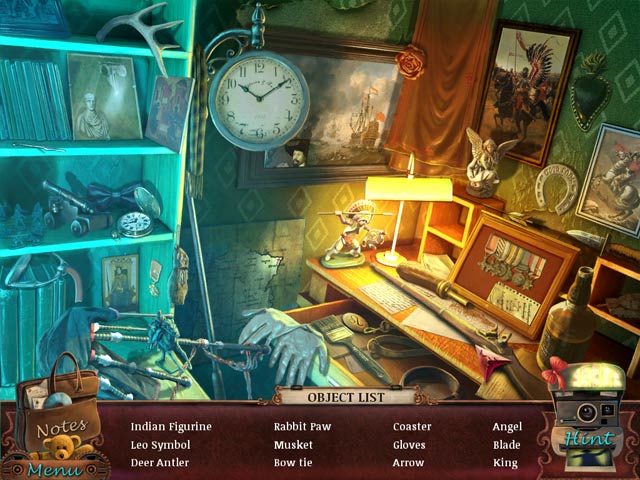 Guaranteed virus free and ads free.
Name: Deadly Puzzles: Toymaker
Release Date: 19 March 2014
Developer: Grey Wizard Innovative
To get it straight, Deadly Puzzles: Toymaker is a straight hidden object game which is a little different from the rest of its kind. It is one of those rare pure HOGs that actually has an interesting storyline. In Toymaker, you have to hunt down a serial killer named Toymaker which turned his victims into lifeless mannequins. Furthermore, there are some nice twists and turns in the plot which we really liked. In each hidden object scene, you will find clues about this madman whereabouts as well as obtain puzzle pieces. Once you have collected all the pieces required to play the puzzle, you can then take a break from finding objects to completing that puzzle.
As Toymaker focuses mainly on hidden object scenes, we expected those scenes to be somewhat innovative or at least, more interactive that they currently are. All of the hidden object scenes are super standard and extremely easy, no mini-games inside them and all the interactions are nothing exciting. The puzzles are disappointing too, they are as straightforward as they could be - no challenges or creativity whatsoever.
Despite all the negatives, we enjoyed the sights and sound of Toymaker. They are not what we have come to expect from
Artifex Mundi
, still, they are solid and amazing to look at. We found the animations to be a bit rough though and the cutscenes to be unpolished. The soundtracks are creepy which set up the mood for the game well and the voice-overs are very well done.
Deadly Puzzles: Toymaker gets boring very early in the game due to its dead easy gameplay regardless of its great presentation and captivating story.
Graphics: 4/5 Stars
Sound: 4/5 Stars
Story: 4/5 Stars
Originality: 3.5/5 Stars
Gameplay: 2.5/5 Stars
Puzzles: 2.5/5 Stars
Control and Navigation: 4/5 Stars
Fun Factor: 2.5/5 Stars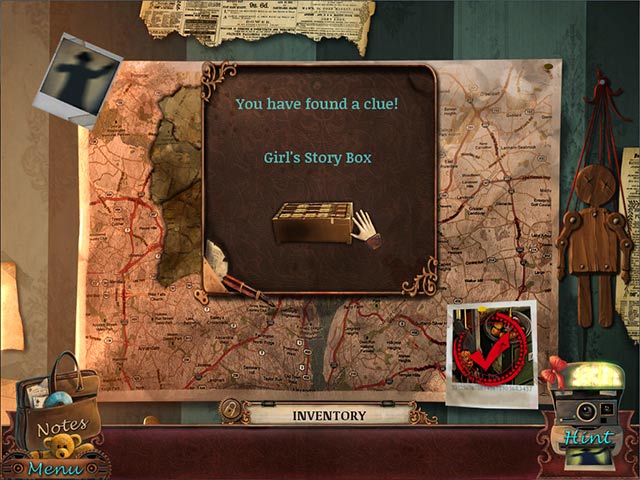 Rating: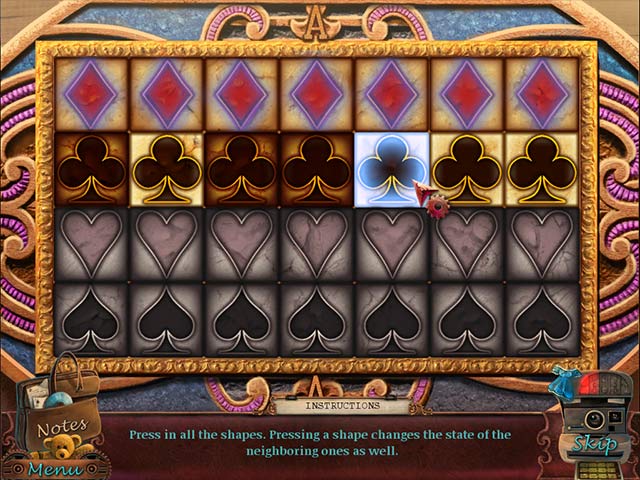 Looking for similar games? We recommend:
Share This: