Name: Northern Tale 2
Release Date: 13 November 2013
Developer: Realore Studios
At the end of the previous
Northern Tale
game, the evil witch Gesta was defeated and the kingdom has once again returned to its peace. The viking king now decided to restore the kingdom to its former glory, you got to help him and defeat the recovering Gesta!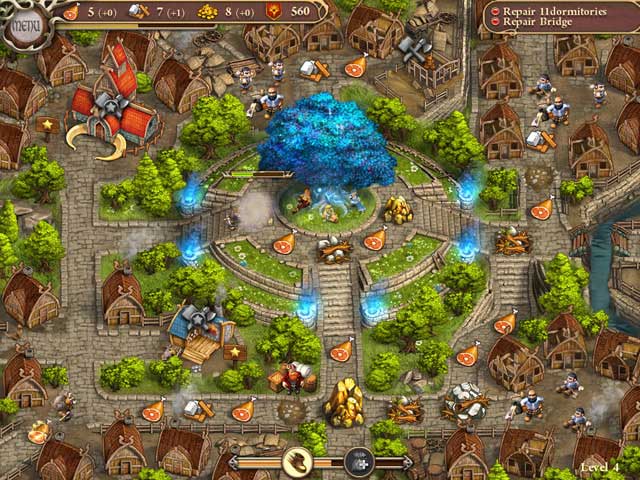 If you have not played the first Northern Tale game yet, then you should because it was very amazing, both presentation and gameplay. Northern Tale 2 is obviously the sequel to that Builder success from Realore, the king of Builder games and believe it or not, it is even better - in many ways. Firstly, although the graphics in the game game were already amazing, the graphics in this sequel have clearly improved. The quality is sharper, colors are brighter, locations are more attractive and the added 3D elements are particularly strong. We totally love the design of each level, with multilevels scenes and obstacles nicely spaced out in the scene. The characters look more natural and animate smoothly. The audio is a great accompany to the gorgeous visuals, as well as the voice overs.
In terms of the gameplay, it is fun and addicting, but nothing really unique or out of the ordinary. Despite the typical gameplay, there are quite a few new twists like the evil roots that popping up to block you and Thor hammers you can find. Northern Tale 2 starts out pretty simple but slowly gets more challenging as you go. Still, the most challenging level is not head-spinning difficult and it should not keep experienced players for achieving 3 full stars.
There are 50 levels in the game which should give a solid gaming time. There are a lot of Awards or Achievements to collect and Thor hammers to hunt, so there is plenty to do. Also, there are 3 modes of gameplay, the normal mode for expert players, relaxed mode with no time limit and another mode which allow tasks queuing suitable for beginners.
Northern Tale 2 is nothing revolutionary but it has stunning design, entertaining gameplay and good level of difficulty. This sequel will surely impress those who love the first Northern Tale as well as those who are into this Builder genre.
Graphics: 5/5 Stars
Sound: 4.5/5 Stars
Originality: 3.5/5 Stars
Story: 3/5 Stars
Levels: 4.5/5 Stars
Interface: 4.5/5 Stars
Gameplay: 4.5/5 Stars
Fun Factor: 4.5/5 Stars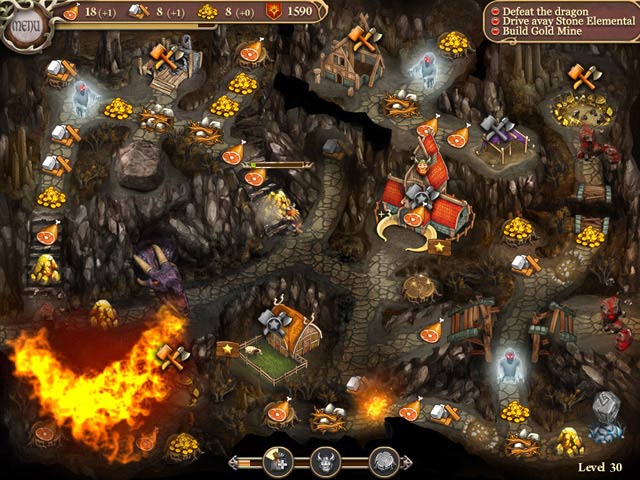 Rating: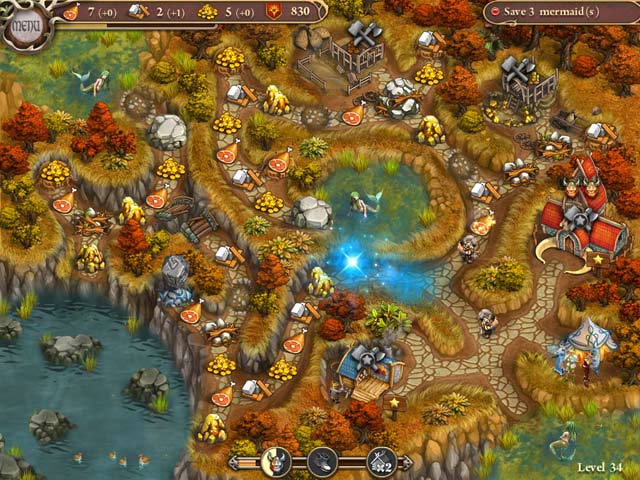 Looking for similar games? we recommend:
Share This: