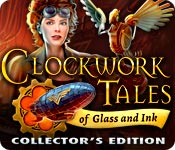 Name: Clockwork Tales: Of Glass and Ink Collector's Edition
Release Date: 11 August 2013
For iPhone and iPod Touch
HD for iPad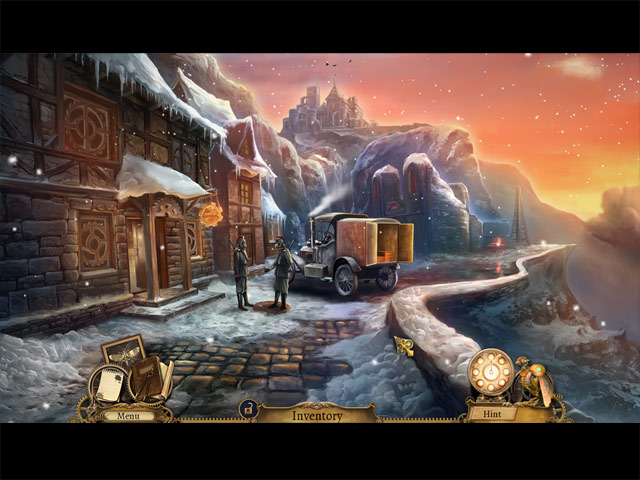 Right after the release of the legendary
Nightmares from the Deep: The Siren's Call
,
Artifex Mundi
has now released Clockwork Tales: Of Glass and Ink; another premium HOPA title to be added into your collection.
When there are earthquakes occurred around the world, Dr. Ink has invited you to Hochwald to solve this mystery. Right after your arrival, Dr. Ink is taken by a giant mechanical robot and now it is up to you to save him and the world! The story in Clockwork Tales is pretty good and interesting although there are no major twists or surprises. We also really enjoy the steampunk theme of the game as it is still pretty rare in HOPA games.
The graphics in Clockwork Tales are plain awesome! All of the scenes are beautifully drawn especially the outdoor scenes where they feel a little 3D. The characters look very good and their dialouges are fun to read. The music is stunning and fits the game perfectly and the voice overs are professional and very clear.
The gameplay of Clockwork Tales is HOPA typical; it plays smoothly and it is not too easy. However, we feel like the mini games in Clockwork Tales are not very creative although the difficulty level is just right. There are all types of extras in Clockwork Tales from interactive map, a variety of Hidden Object scenes types, cute little helper, achievements and collectibles. The collectibles not only available for you to collect, but you can actually read some fun facts of each mechanical bug you have collected.
Clockwork Tales did an excellent job all the way through the main game until it reaches the Bonus Chapter. The quality is still there but the story is not so good. Moreover, you have to revisit a lot of locations from the main game, and there are a lot of Hidden Object scenes thrown in there. It is also very short, only 30 minutes for fast players compared to the solid 4 hours of the main game.
Clockwork Tales: Of Glass and Ink is definitely a game worth playing especially if you like beautiful environment, good story and steampunk theme. It might not be the developer's best work but it is still one of the tops when compared to many other games in the genre.
Graphics: 4.5/5 Stars
Sound: 5/5 Stars
Story: 4.5/5 Stars
Originality: 4.5/5 Stars
Gameplay: 4.5/5 Stars
Puzzles: 4/5 Stars
Control and Navigation: 5/5 Stars
Fun Factor: 4.5/5 Stars
Extras: 4/5 Stars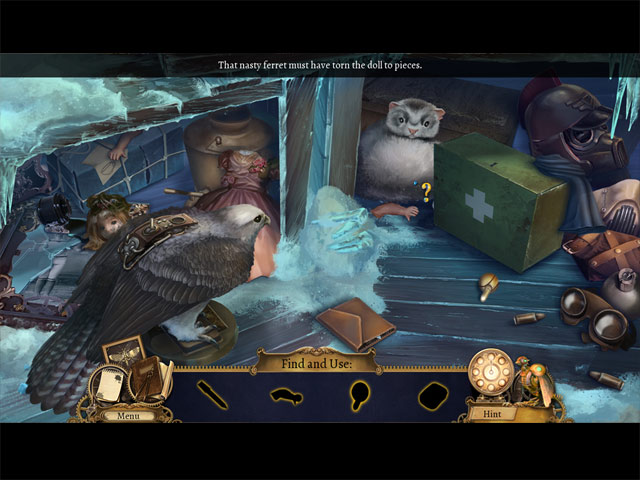 Rating: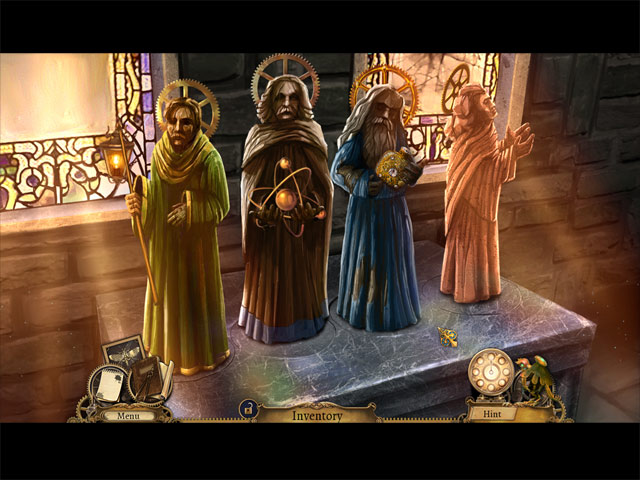 Looking for similar games? We recommend:
Share This: