Name: Build-a-Lot: Mysteries
Release Date: 17 July 2013
Developer: Hipsoft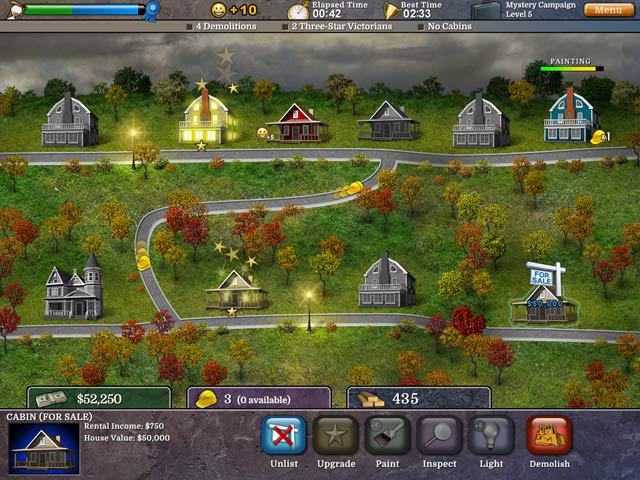 Here comes another Time Management Builder game and this one is the latest addition to one of the biggest series in the world of Builder games, Build-a-Lot.
As you all should know, Build-a-Lot is not quite like other Builder games as it is not a resource-management game meaning you do not have to order your workers to run and pick up wood, food, stones and whatever because all you have to do in this game is click, build, click, build.
Build-a-Lot: Mysteries takes on a horror theme which is quite unusual for this type of game and for once, there is a real story to it. Unfortunately, the notes and dialouges are not voiced so there is a lot of readings to make. Moreover, the story itself is not that interesting either and skip those dialogues would not make any disconnect in the gameplay.
All the elements in this new Build-a-Lot are familiar, it is so familiar that it feels exactly like the other Build-a-Lot games save for the new environment. The interface, the tasks, the actions are all straightforward and nothing unexpected. The buildings have luckily, changed to fit the Victorian theme of the game which is very welcomed.
There are several modes you can play in this game for example Casual Mode for those who do not enjoy timer and Expert Mode for those seeking for challenge. Unfortunately, these modes will be locked until you have completed the main story mode. Anyway, the timer in the main mode is quite generous so no real worries there.
Another improvement we can notice in this new sequel is the game's improved graphics. In this installment, the graphics are so much clearer and more beautiful. Still, there is still not enough variation in the environment throughout the game so players could get bored very quickly. On the other hand, we found the music in Mysteries to be really great; chilling, creepy and exciting at the same time while not being too distracting. The developers have also added Achievements into the game so one plus for that.
To sum up, Build-a-Lot: Mysteries is just another Build-a-Lot with supernatural theme. With some more new features, better story and creativity; this could have been the best Build-a-Lot.
Graphics: 4/5 Stars
Sound: 4/5 Stars
Story: 3/5 Stars
Levels: 3.5/5 Stars
Originality: 3/5 Stars
Interface: 4/5 Stars
Gameplay: 3.5/5 Stars
Fun Factor: 3/5 Stars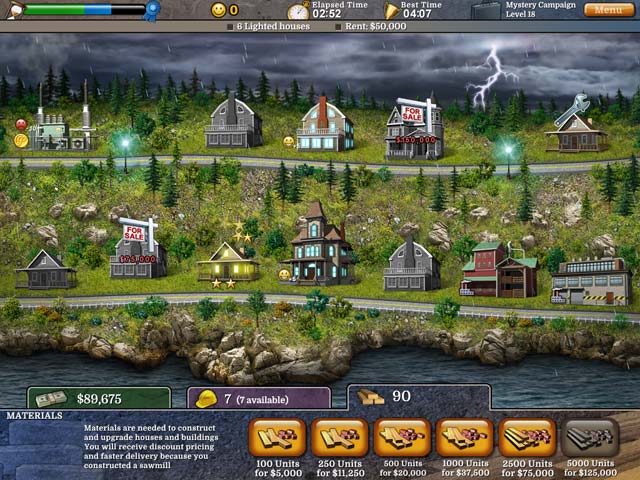 Rating: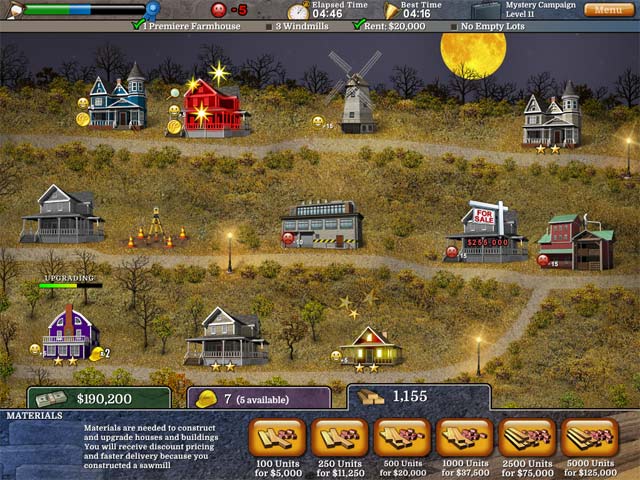 Looking for similar games? We recommend:
-
Build-a-lot: Fairy Tales
-
Be Richest!
-
Green City 2
Share This: