Name: Reveries: Sisterly Love Collector's Edition
Release Date: 31 May 2013
Developer: ERS Game Studios
For iPhone and iPod Touch
HD for iPad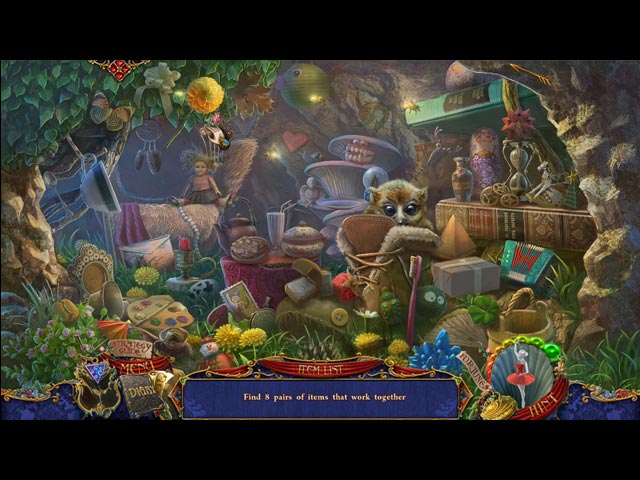 Can you believe this? ERS Game Studios has now reached a new milestone; Reveries: Sisterly Love is their 50th game! The team at ERS-G has promised us something 'totally different and utterly unique'. Well, so does Reveries: Sisterly Love lives up to that statement?
Firstly, we have to give an applause to the art team at ERS-G who made Reveries into such a beautiful game! It is a fairy-tale themed game so all locations are filled with adorable animals as well as colorful plants, flowers and scenery. Reveries is, by far, the most beautiful game from ERS-G.
Reveries: Sisterly Love tells the story of your twin-sister who is being captured by the witch, the witch has also stole away her youth and soul in trade of her twin-sister (your character) being well again. You then have to travel into a magical portal into a fairyland to defeat the evil witch. The main plot is surely nothing new and the 'stolen beauty' story is going to be very familiar to hardcore HOG fans. Along the way, you will meet the kind Prince and many cute animals who are willing to help you, at least this time you do not have to dress them up or name them.
The voice overs of the characters are mostly well done but some sound a little over-the-top. Furthermore, there are a few characters who speak poem and even sing! We guess ERS-G wants to try something new and make this game a light-hearted adventure; although the poems and lyrics are somewhat humorous - they do not work really well.
The gameplay of Reveries: Sisterly Love is nothing 'utterly unique'. It basically a typical Hidden Object Adventure game with fairy-tale theme. The game includes many different types of HOG scenes which is surely a plus. Puzzles are also fun and have some pretty good twists. In addition, you have an amulet with five differnt special powers to help you with obstacles. There are also 'fortune nuts' to collect along the way. We do not know whether ERS-G made this game to target the younger audience or not because unfortunately, while the visuals are stunning and gameplay is solid, we found the game somehow, quite boring. It is our pleasure to admire the scenery and play some of the entertaining puzzles but we have no eager to keep playing the game; it just feels a little 'flat' maybe?
The main game lasts around 3 and a half hours for fast players and it has two endings you can choose. This is definitely a brilliant idea but either ending would not make much different anyway since the game is going to end the similar way. The Bonus Chapter is very average; the story is uninteresting although the gameplay is again, very good. Other Extras include replayable movies, puzzles, hidden object scenes, strategy guide, screensavers, wallpapers, concept art, soundtracks and calendars.
Overall, we would certainly not going to say that Reveries: Sisterly Love is 'totally different and utterly unique'. The graphics are awesome and the gameplay elements are expertly done; what it lacks are 'excitement' and 'entertainment'.
Graphics: 5/5 Stars
Sound: 4/5 Stars
Story: 3.5/5 Stars
Originality: 3.5/5 Stars
Gameplay: 4.5/5 Stars
Puzzles: 4.5/5 Stars
Control and Navigation: 4.5/5 Stars
Fun Factor: 3/5 Stars
Extras: 4/5 Stars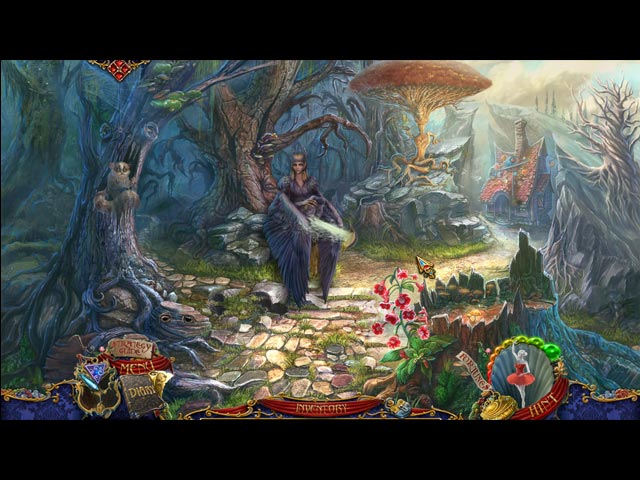 Rating: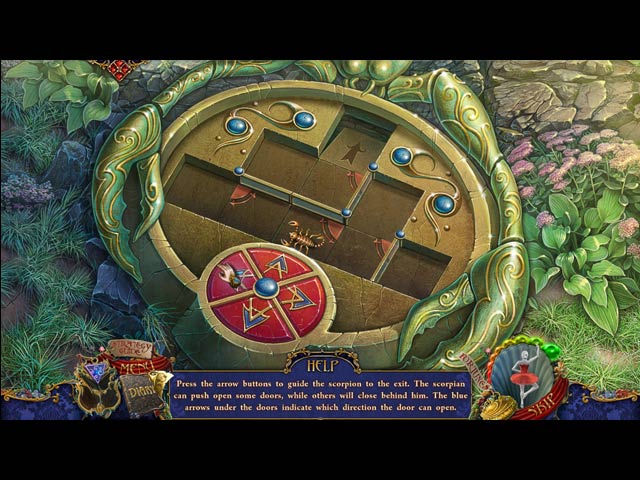 Looking for similar games? We recommend:
Share This: