Name: House of 1000 Doors: Serpent Flame Collector's Edition
Release Date: 07 June 2013
Developer: Alawar Five-BN
For iPhone and iPod Touch
HD for iPad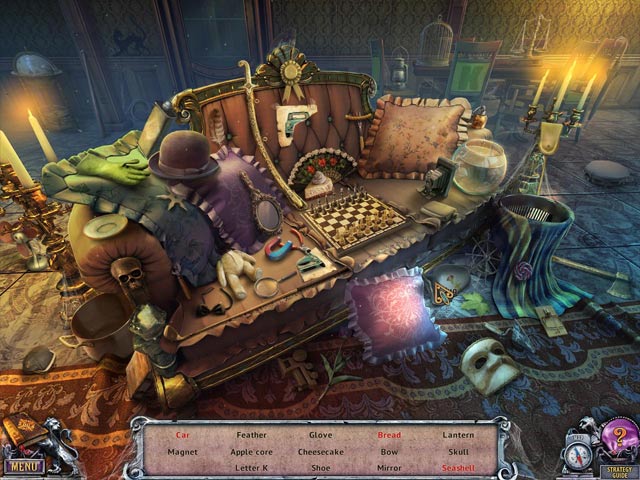 We love the House of 1000 Doors series and we always love the idea of explore the house in deeper areas. Serpent Flame is the third game in the series and Alawar Five-BN seems to have taken this sequel into an epic scale as you now not only have to save yourself or save the house, but save the world!
Serpent Flame has quite an interesting story of a giant snake roaming the world and that the House of 1000 Doors is the only safe place to hide. You have to travel through four different epochs to gather the missing elements and stop the evil snake. Sadly, the story feels flat just after the introduction because all you have to do is basically the same as in the previous games.
The graphics are sharp and very well done; locations are a little bit 3D although sometimes it feels like the colors have been washed out a bit. We wouldn't say that the locations are interesting to look at as we have all seen them before in either other House of 1000 Doors games or i other Five-BN's games. Characters look somewhat like plastic models just like in other games by this developer but they are not bad looking either.
Hidden Object scenes are easy and interactive while puzzles are pretty straight-forward while not being overly-simple. There is nothing wrong with the gameplay; this game has it all from an incredibly helpful interactive jump map to 40 morphing objects to find. What House of 1000 Doors 3 may lacked is the motivation to keep the player moving forward; most of the times the game feels very flat with no excitement or anything new to surprise the player.
The length of House of 1000 Doors: Serpent Flame is on the satisfying side while the Bonus Chapter is as good as the main game. Other Extras include a Strategy Guide, Cutscenes, Music, Wallpapers, 20 replayable minigames and 4 puzzles which can be unlocked by finding morphing objects in the game.
House of 1000 Doors: Serpent Flame is a very well made game with potential story and impressive visuals. It doesn't take the genre any further but stood well upon it.
Graphics: 4/5 Stars
Sound: 4/5 Stars
Story: 4/5 Stars
Originality: 3.5/5 Stars
Gameplay: 3.5/5 Stars
Puzzles: 3.5/5 Stars
Control and Navigation: 5/5 Stars
Fun Factor: 4/5 Stars
Extras: 4/5 Stars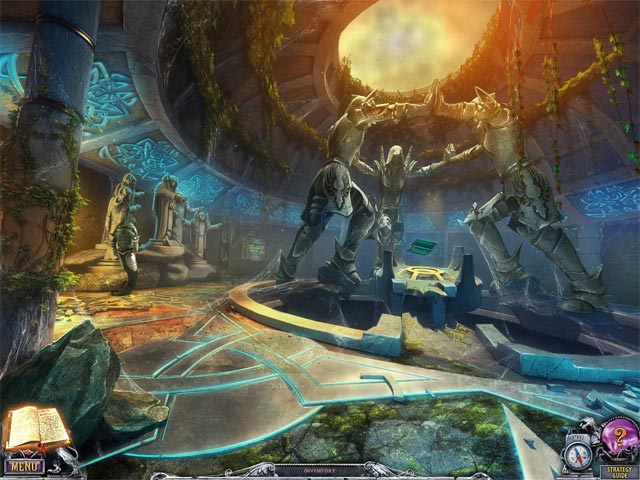 Rating: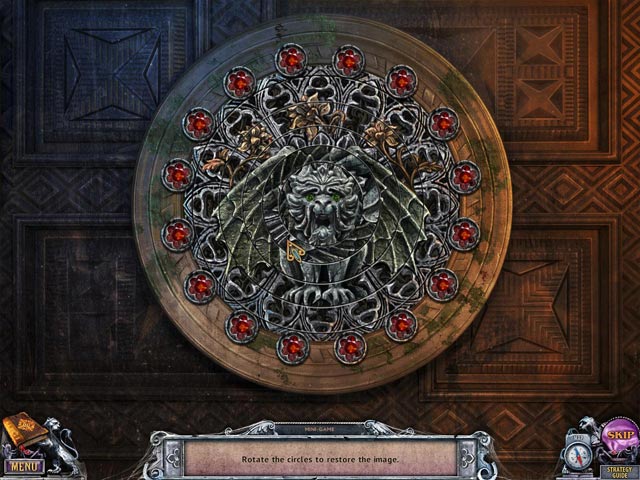 Looking for similar games? We recommend:
-
House of 1000 Doors: The Palm of Zoroaster
-
Portal of Evil: Stolen Runes
-
Sacra Terra: Kiss of Death
Share This: