Name: Green City 2
Release Date: 22 May 2013
Developer: Melesta Games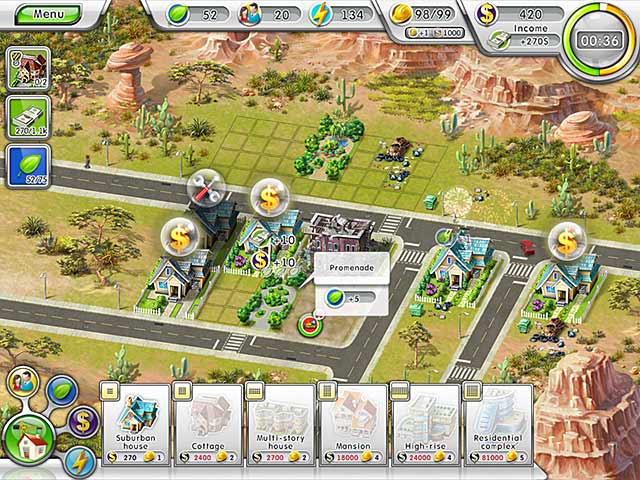 After only four months from the release of the first
Green City
. We must admit we were kind of worried that the sequel is being put out so fast; sometimes this means that the developer only focuses on 'quantity' and let down the 'quality'. After we played the game for a little while, all of our worries gone and we simply just sat back enjoyed the game.
Green City 2 has a very thin storyline if you count that as an actual story. You move into a town where all of the people are not eco-friendly and waste energy. Your basic task is to make these cities eco-friendly.
Green City 2 does not improved much from the first game in terms of the graphics but that is not a concern since the graphics in the first game were already really great. We personally think that the locations in this sequel are more bright and colorful.
The gameplay is also very similar to the previous game. There are of course a few new buildings and as well new houses you can build, each building you build will cost you eco-points and electricity. You have to maintain the eco value of your city at a target value; electricity can also run out in which you can build power plants.
What is different in this sequel is that the level get more challenging. Same as the first game, time is not a problem here; although the levels are timed, finish the level early will only earn you extra points and stars so there is no way to fail a level - for people who seek for some challenges, you can always replay a level to earn better points and stars. In Green City 2, you will often have to demolish some buildings in order to earn more eco-points or to clear the area for larger, new buildings.
Moreover, Green City 2 contains over 54 levels so the length is very long especially if you replay some of the levels. There are as well 8 special quests you can complete and over 29 awards to achieve.
Green City 2 might be very similar to the first game but is surely not a disappointment. Compared to the first one, it involves more strategic thinking and more challenges.
Graphics: 4.5/5 Stars
Sound: 4/5 Stars
Levels: 4.5/5 Stars
Originality: 3.5/5 Stars
Interface: 4.5/5 Stars
Gameplay: 4/5 Stars
Fun Factor: 4.5/5 Stars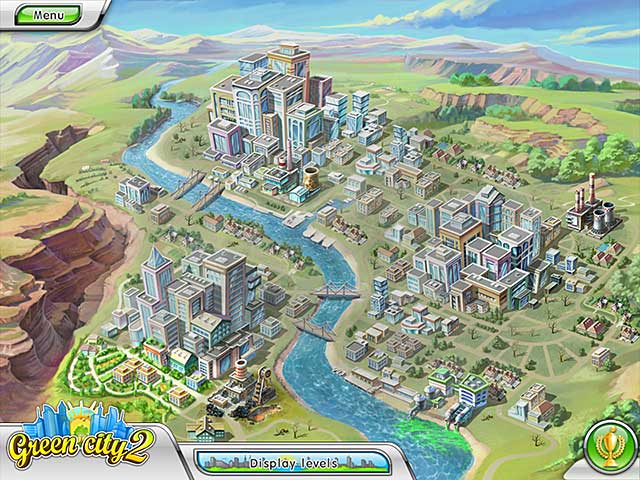 Rating: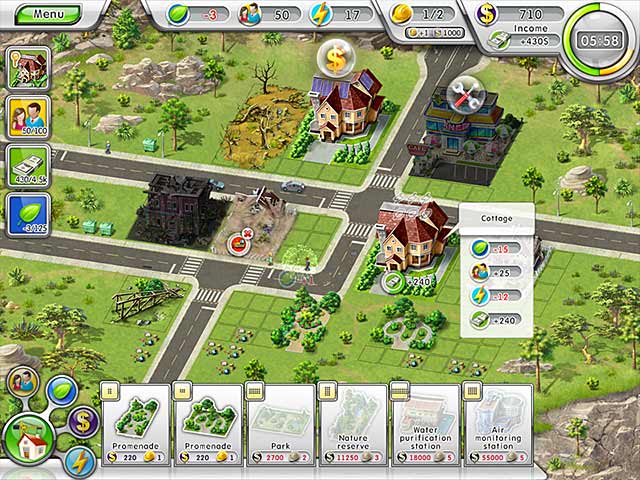 Looking for similar games? We recommend:
-
Be Richest
-
Plan it Green
-
Build-a-Lot 4: Power Source
Share This: