Name: Dark Dimensions: City of Ash Collector's Edition
Release Date: 02 June 2013
Developer: Daily Magic Productions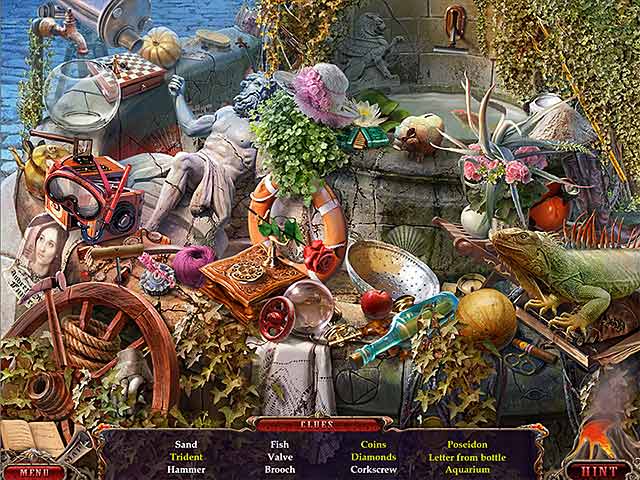 In the past two games, you have discovered a town filled with fog and a town where all the people turned into wax. This time, in this third game of the best-selling Dark Dimensions series; everything turned into ashes!
What going to hook you in City of Ash is its story! The story is simply very engaging as it is full with mysteries and secrets that you just cannot wait to reveal. There are not many dialouges in the game but once they appear, they re well voiced and well written. Most of the story is being told through notes you collected along the way as well as flashback scenes.
Dark Dimensions: City of Ash has a great art style, scenes are nice-looking with enough details to hold our attention. There might be times where the graphics are not crystal clear but the look is still, very beautiful.
The balance between Hidden Object scenes and Puzzles is just perfect; not too much of either one. You have to play each Hidden Object scene twice but that is not at all a concern since the first visit is a standard-list type (with loads of interesting interactions) while the second visit is silhouette-finding. Puzzles are very entertaining although they are not very original and most of the times, very easy.
Dark Dimensions: City of Ash included a useful interactive map which reduce the amount of backtracking you need to do. There are 15 Golden Animals to collect as collectibles; you have to keep your eyes out since they are difficult to find as sometimes, they are not 'gold'. Moreover, there are achievements you can hunt for. One major flaw of Dark Dimensions 3 is its simple gameplay; the gameplay here is quite predictable and does not offer anything innovative to the genre - expert players will surely find this game very easy. As a result, the length of the game is on the very-short side, around 2 to 2 and a half hour for fast players.
Nevertheless, the Bonus Chapter is extremely well done and even though the ending of the main game is satisfying on its own; the Bonus Chapter twists everything up and we think we enjoyed it a bit more than the main game. Other Extras are simple stuff like Strategy Guide, Wallpapers, Concept Art and Soundtracks.
Dark Dimensions: City of Ash is a beautiful and gripping game as well as very enjoyable. However, it is not terribly original and hardcore HOG fans would not find it at all challenging.
Graphics: 4/5 Stars
Sound: 4/5 Stars
Story: 4/5 Stars
Originality: 3/5 Stars
Gameplay: 4/5 Stars
Puzzles: 3.5/5 Stars
Control and Navigation: 4.5/5 Stars
Fun Factor: 4.5/5 Stars
Extras: 3.5/5 Stars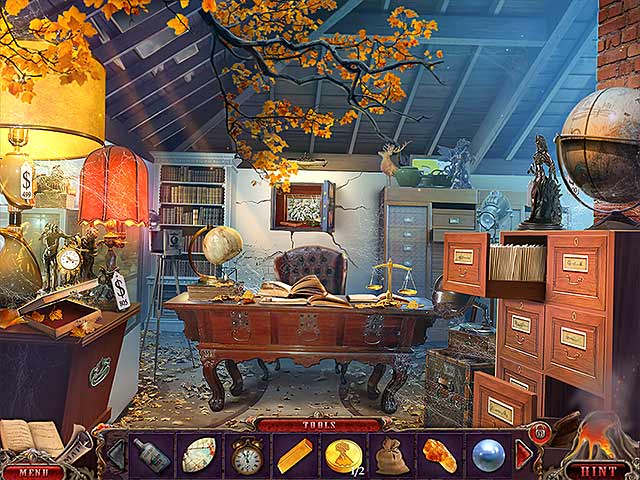 Rating: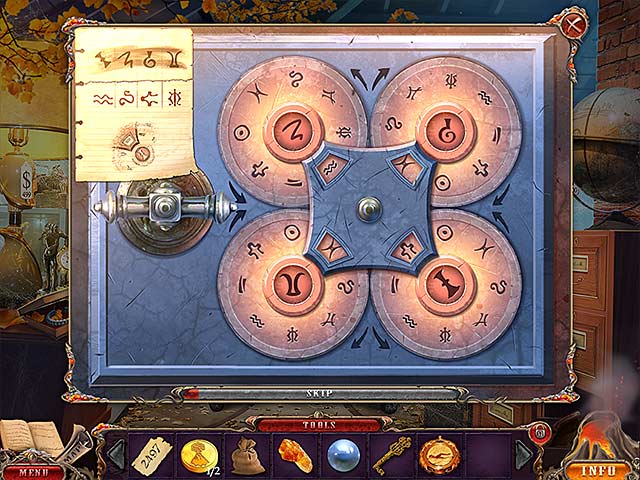 Looking for similar games? We recommend:
Share This: