Name: Shiver: Moonlit Grove Collector's Edition
Release Date: 3 May 2013
Developer: Artogon Games
For iPhone and iPod Touch
HD for iPad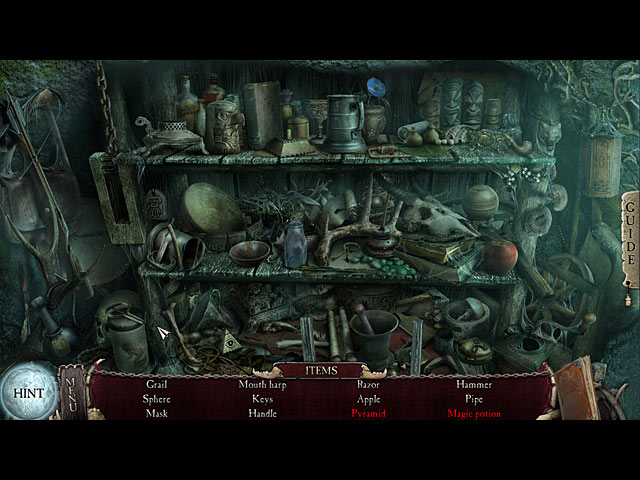 On your way to find the missing Rene Malot, your stepfather - your carriage got attacked by a gang of werewolves. As you wonder through the small village nearby; you sense that something is not right. Take a creepy journey through Shiver: Moonlit Grove and uncover the shocking truth of your beloved father!
Despite all the reputation of the previous two Shiver games of being 'real' scary; Shiver: Moonlit Grove tends to focus more on the story rather than the spooky aspects. There are no 'wow' or 'jump off the chair' moment in this new Shiver game; or even if there is, it is not memorable. This is not necessary a bad thing since the story of the game is very suspenseful and captivating.
The graphics and atmosphere in Shiver 3 are creepily beautiful. We absolutely love the rainy weather because it creates such a mysterious and maybe a little bit 'shivering' atmosphere for the investigation of this spooky case. Thunders and lightnings are incredibly well done as well as the ambiance sound effects and music.
The graphics in Shiver 3 are dark, however, this does not interfere the Hidden Object scenes. Objects are satisfyingly easy to find and some require a few step of interactions. Shiver 3 has a typical Hidden Object Adventure gameplay but with tons of tasks thrown at you all at once. Many moments in the game you will find yourself scrolling through your long list of items in your inventory bar just to find the right object to use which is quite frustrating sometimes. Many items in your inventory even require some interactions in order for them to be used properly, the idea is interesting but could be confusing at the same time. For the puzzles, they are on the easy side and nothing worth mentioning.
Shiver: Moonlit Grove offers you no extra features in addition to the gameplay apart from the usual hint/Skip button and a Journal. There is no map so you will be overwhelmed with backtracking, no collectibles to enjoy, no achievements to hunt for; there is a lantern which you can use to explore dark areas but not other special, unique features that make this game stands out. The length of the main game is solid and the Bonus Chapter is not too bad - Extras in the Collector's Edition are nothing really mind blowing just the usual Strategy Guide, Wallpapers, Concept Art, Videos and replayable HO scenes and Puzzles.
All in all, Shiver: Moonlit Grove is a dark and moody game which did everything right apart from the featureless gameplay. If you are looking for that sense of spookiness you got from playing the first two games, you are more likely to find yourself disappointed.
Graphics: 4.5/5 Stars
Sound: 4.5/5 Stars
Story: 4/5 Stars
Originality: 3.5/5 Stars
Gameplay: 3/5 Stars
Puzzles: 3.5/5 Stars
Control and Navigation: 3.5/5 Stars
Fun Factor: 3.5/5 Stars
Extras: 4/5 Stars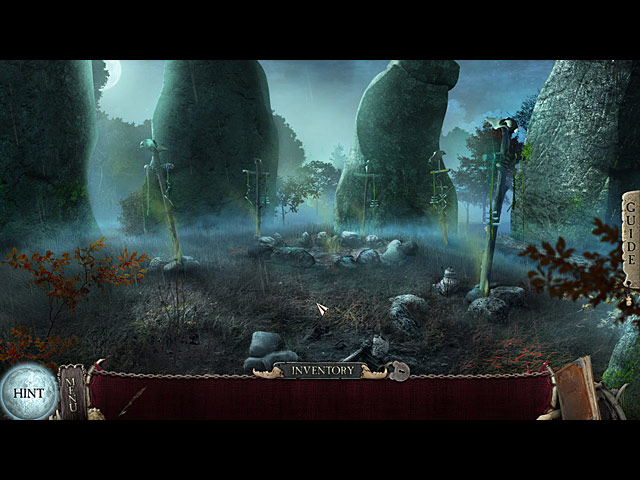 Rating: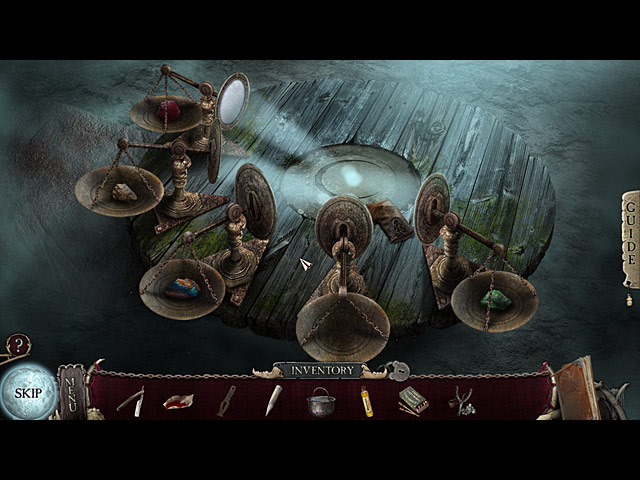 Looking for similar games? We recommend:
-
Vampire Legends: The True Story of Kisilova
-
Shiver: Vanishing Hitchhiker
-
Mystery Trackers: Black Isle
Share This: