Name: Rite of Passage: Child of the Forest Collector's Edition
Release Date: 17 May 2013
Developer: Mad Head Games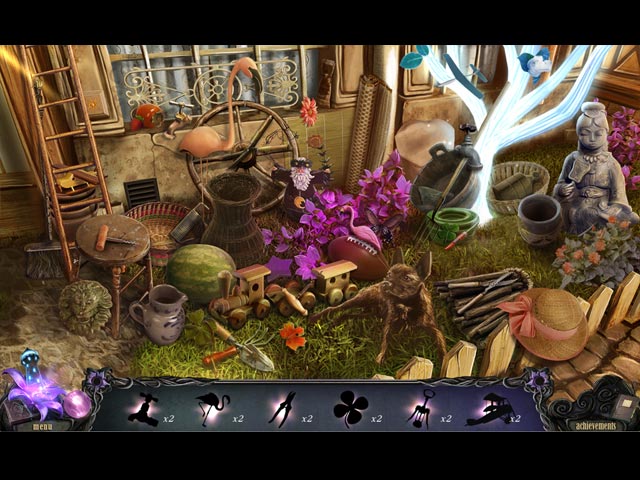 Last year, a new developer with the name Mad Head Games was born and they released their first game called '
Rite of Passage: The Perfect Show
". We must say that The Perfect Show was pretty 'perfect' and while it is usually extremely difficult to follow up a spectacular game like this, Mad Head Games did a remarkable job with this sequel; in fact, it is even better than the first game.
Rite of Passage: Child of the Forest starts out very promising although the game did not reveal much of the story in the first few cut scenes. In the beginning of the game, the game will open up many questions in your head since no back story has been mentioned yet. However, as the game progresses; details and mysteries are revealed bit by bit. This is a great way for storytelling in Hidden Object Adventure game since it is very engaging and keep the players hooked. The story itself is also very interesting and very strong as well; some might find it a little childish but that is perfectly fine for us.
There are so many good things to say about Rite of Passage 2 that we do not know where to start. We guess the strongest aspect of this game is its graphics. It is crystal clear that Mad Head Games has one of the best art teams ever! All scenes are very sharp and they are magically drawn. All locations are not too dark nor too bright and they are unbelievably beautiful! All visual effects are simply gorgeous.
For the music, they are great as well. They do not play in loops and are not at all repetitive. The voice overs might not be the best but they are very clear and actually very good; even the fact that characters sometimes do not move their lips can be easily ignored.
Rite of Passage: Child of the Forest is a very imaginative game and it has some kind of unique feelings to it. The developers pay attention to every little details. Hidden Object scenes are very clear and come in four different types; fragmented-objects, silhouettes, standard-list and another type which we found very interesting - you have to find items according to the list and click on them to reveal another object hidden behind. Also, you have to play each Hidden Object scene only once so that is also a plus. Puzzles are mostly very creative and superbly artistic. Even though some of the puzzles are on the easy side, they are literally entertaining!
Another evidence of the developers' effort are the gameplay modes. The game comes with 3 standard modes from easy to difficult and also with another bonus mode called 'Custom Mode'. This mode will let you set basically everything in the game from Hint/Skip button loading times, sparkles on or off to map settings. Speaking of map, the interactive map offered in the game works really well too.
Only one tiny flaw that we would comment about this game is that the gameplay is sometimes a little too straightforward. Advanced players might find this game not very challenging for them but it is still worth getting this game just to admire the visuals and enjoy the creativity.
In the Collector's Edition of Rite of Passage 2; the developers packed every extras imaginable. Achievements, tons of collectibles, morphing objects, soundtracks, wallpapers, concept art with captions, posters (jigsaw mini-game), minishows puzzles, replayable hidden object scenes with information on the time taken and accuracy rate, replayable puzzles and a detailed strategy guide. Furthermore, the game featured 2 extra gameplay! The first one is a Bonus Chapter which even though not very long; its quality is as high as the main game and it is really worth playing. Another bonus game is the 'Old Lady' where i can be unlocked if you have collected all of the acorns collectible in the main game; it is basically a Hidden Object marathon gameplay mode.
To sum up, Rite of Passage: Child of the Forest can be ranked up against all of the market's very top Hidden Object Adventure games. It is such a treat to the eyes and the mind, visuals are mind-blowing, story is wonderful, gameplay is undeniably fun! Rite of Passage: Child of the Forest has all of the things a top-notch Hidden Object Adventure game should have. Now, let's think about how to follow this game.
Graphics: 5/5 Stars
Sound: 4.5/5 Stars
Story: 4.5/5 Stars
Originality: 5/5 Stars
Gameplay: 4.5/5 Stars
Puzzles: 4.5/5 Stars
Control and Navigation: 5/5 Stars
Fun Factor: 5/5 Stars
Extras: 5/5 Stars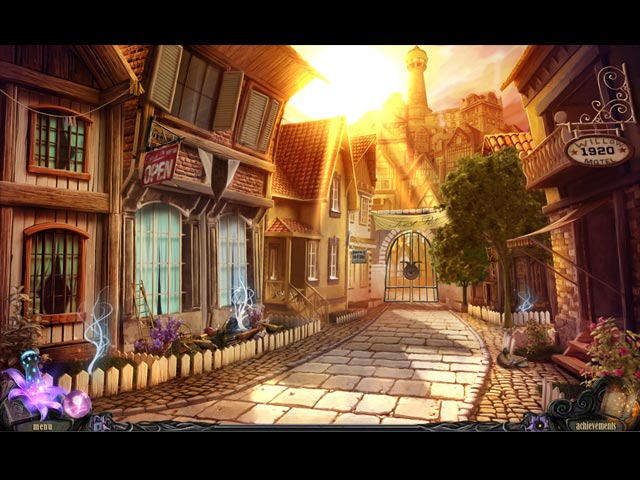 Rating: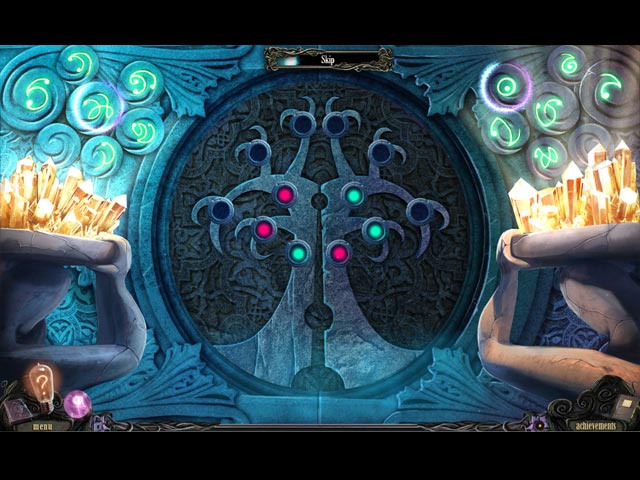 Looking for similar games? We recommend:
-
Drawn: Trail of Shadows
-
Nightmare Realm: In the End...
-
Dreamscapes: The Sandman
Share This: