Name: Portal of Evil: Stolen Runes Collector's Edition
Release Date: 10 May 2013
Developer: 8 Floor Games
For iPhone and iPod Touch
HD for iPad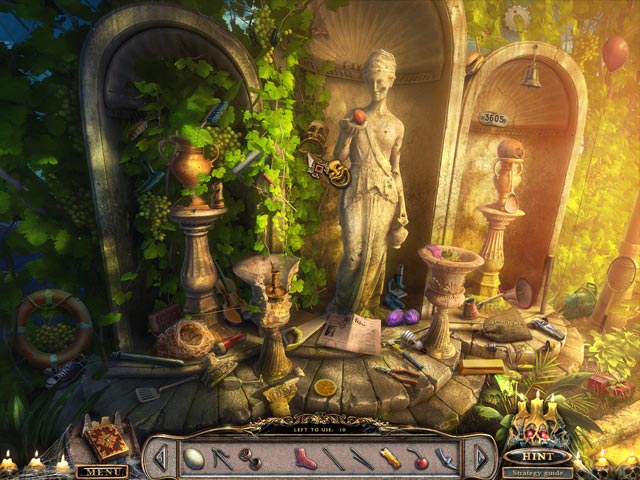 In Portal of Evil: Stolen Runes, you take on the role of Venessa; an innocent young girl who knows nearly nothing about her own grandfather. When an archbishop called her over to Italy; she discovered that her grandpa is one of the members of the Order of Light. She has to find stolen runes, exploring supernatural worlds and stop evil lurking into the peaceful world!
Portal of Evil: Stolen Runes has awesome graphics; they are clear, detailed and many scenes are surprisingly beautiful. The game also has a very nice Renaissance-style setting which makes many of the scenes such a pleasure to look at.
The game includes two different types of Hidden Object scenes; normal list-type with a few interactions and replace-the-objects type. Both types are entertaining and are not very difficult although the scenes many times include irrelevant objects. However, puzzles are nothing worth mentioning; they are simple, easy and offer very little creativity.
Regardless of the fact that Portal of Evil: Stolen Runes is being developed by 8 Floor Games; the gameplay mechanics are strangely similar to the one used in games by Alawar Five-BN! The useful interactive map looks similar, the way the game includes several portals to different worlds is being used in any of the games by Five-BN. Also, the menu interface, inventory bar and graphic style are very close to those of Five-BN. Whether this is coincidence or not, it is great!
As for the cut scenes, Portal of Evil includes tons of them! The cut scenes are packed with wonderful animations, good character design but inconsistent voice acting. The Extras includes a fairly good Bonus Chapter, an integrated Strategy Guide, concept Art, Wallpapers and Mini-Games.
Portal of Evil: Stolen Runes is a very predictable Hidden Object Adventure game packed in a beautiful package with great story and intriguing gameplay. Although nothing is extraordinary, it is a fun game after all.
Graphics: 4.5/5 Stars
Sound: 3.5/5 Stars
Story: 4.5/5 Stars
Originality: 3.5/5 Stars
Gameplay: 4/5 Stars
Puzzles: 3/5 Stars
Control and Navigation: 4.5/5 Stars
Fun Factor: 4/5 Stars
Extras: 3.5/5 Stars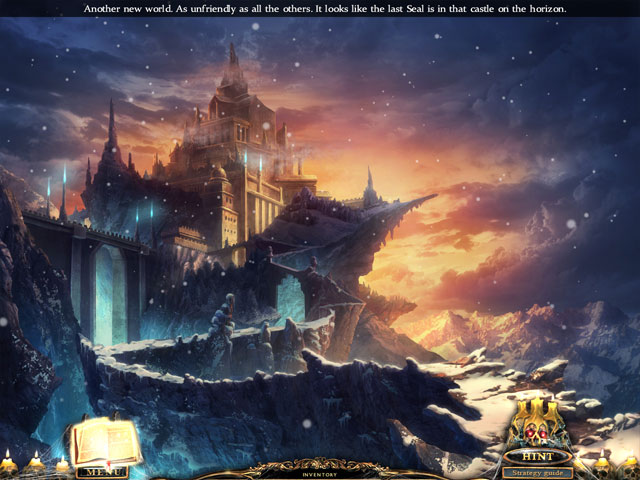 Rating: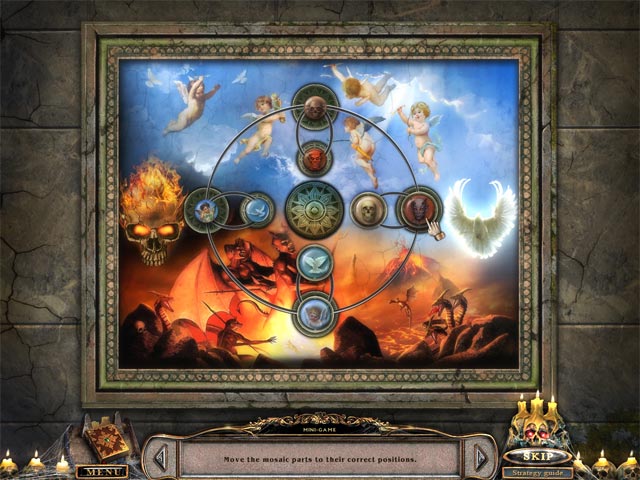 Looking for similar games? We recommend:
-
Sacra Terra: Kiss of Death
-
House of 1000 Doors: The Palm of Zoroaster
-
9: The Dark Side
Share This: