Name: Mystery Murders: The Sleeping Palace
Release Date: 08 May 2013
Developer: Casual Arts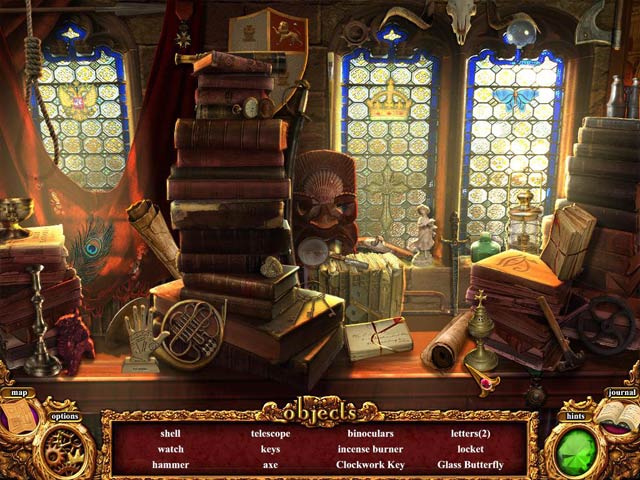 Mystery Murders: The Sleeping Palace is apparently the sequel to 2011's release
Mystery Murders: Jack the Ripper
although the story is not connected with each other. Jack the Ripper was quite a good game, well, it was playable. Unfortunately, we found The Sleeping Palace to be a step down from the first game.
Mystery Murders: The Sleeping Palace opens up with a non-voice cut-scene. The story starts as the princess woke up and has no idea who she is and why all people in the palace are asleep. As you embark on her adventure around the palace, by unlocking doors and finding objects; she found even more mysteries like the murder of the king and even some love elements.
The graphics in Mystery Murders: The Sleeping Palace are not bad at all. Even though they feel a little bit rough and not very crisp; they are light-hearted and very colorful. Many scenes are very well drawn and are very attractive.
As mentioned above, there is no voice during cut-scene. Surprisingly, the dialouges in the game are fully voiced! Voice overs are well done even if they are annoying at times since the characters are quite chatty. The ambiance music is nice and very soothing.
So what went wrong? Well, we guess it is the gameplay! We have to say that Mystery Murders: The Sleeping Palace is an extremely slow-paced game and you have to have a lot of patience to play it. There are Hidden Object scenes everywhere, they look realistic and clear but there are too many of them. Items to find are mostly not interactive but when they do, there is no indication whatsoever on the list given at the bottom of the screen. Puzzles are n the boring side as they are well-known with little or no twists and they are very easy.
The Hint button works well as it should be during the Hidden Object scenes, however, it is not very helpful outside them. All it tells you is that 'There is nothing to do here' without telling you where to go next or even if it points you to the area in the scene, that area does not always area where you can do something with yet. You might think that luckily, we have a map. Sadly, all we can tell you is that the map is pretty useless. It is interactive as it allows you to fast-travel but it has no indication of which area to go next. Most of the times in this game (especially the second half of the game); you will can't help but find yourself walking back and forth in circles try to figure out what to do next.
To conclude, Mystery Murders: The Sleeping Palace is not a game we would recommend. It has nice graphics and nice story concept but with boring, slow and uninspiring gameplay; The Sleeping Palace might not be very entertaining.
Graphics: 3.5/5 Stars
Sound: 3.5/5 Stars
Story: 4/5 Stars
Originality: 2.5/5 Stars
Gameplay: 2/5 Stars
Puzzles: 2.5/5 Stars
Control and Navigation: 3.5/5 Stars
Fun Factor: 2/5 Stars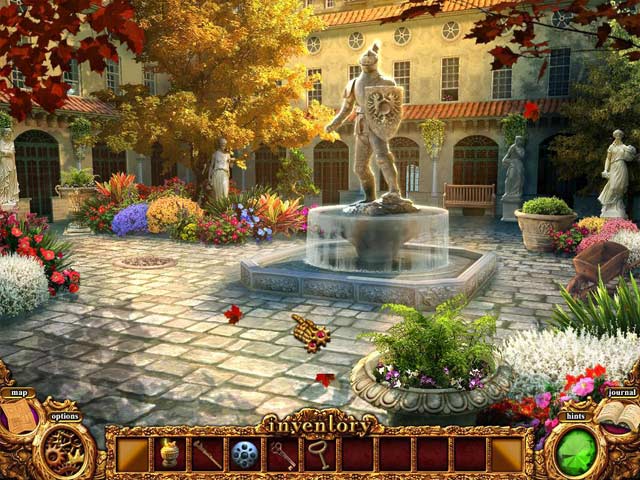 Rating: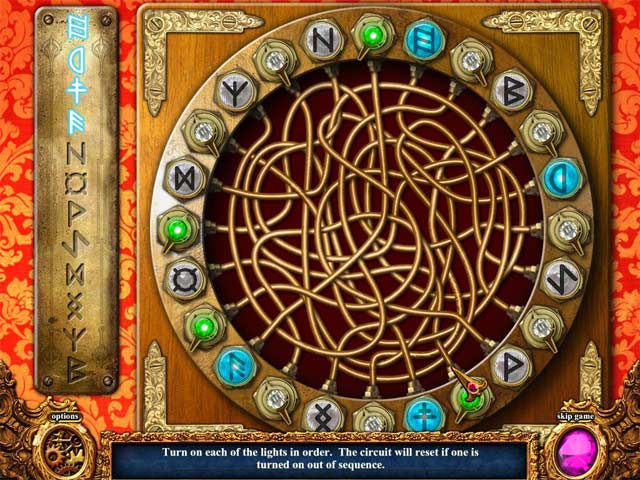 Looking for similar games? We recommend:
-
Awakening: The Dreamless Castle
-
Princess Isabella - A Witch's Curse
-
Mystery of the Earl
Share This: