Name: Fitness Bustle: Energy Boost
Release Date: 22 April 2013
Developer: Sulus Games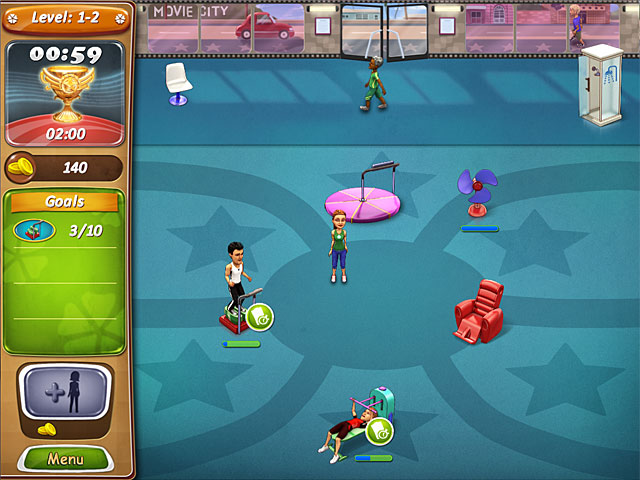 After Playfirst has resigned from developing 'Dash' games for Windows users and Alawar's 'Craze' series rarely hits the market. Sulus Games decided to take a step forward and develop 'Bustle' into a series. With the well-known Burger Bustle series did a wonderful job, Fitness Bustle feels a little like a let down.
First off, Fitness Bustle: Energy Boost has a rather silly but entertaining storyline. You will get to take on a role of a trainer who opens and runs a fitness in the town where people ignore exercises and take magic energy pills. The story is not really strong and not necessary relates to the game but it holds our attention every time the story develops.
The graphics in Fitness Bustle are of similar 3D, colorful style like the ones in Burger Bustle. Characters are not ugly like in some other Time Management games and the vivid colors used in the scenes are very attractive.
For the gameplay, Fitness Bustle plays like any other clickfest Time Management games. Customers enter your shop with speech bubble over their heads telling you what they would like to do and which machines they would like to use then you drag them to the stations. You can also click at the station to speed up the progress and one right click will send your customers to shower which we found it a really helpful shortcut.
Once you have enough money earned from tips gave to you by the customers, you can hire new staff to help you run the shop. Similar to Burger Bustle, there are tasks to do in order to complete the level for example, earn an amount of money or hire a number of staff.
At the end of each level, you can purchase upgrades in the shop. However, only a few of these upgrades are permanent. Many of the upgrades are basically power-ups which can be used no more than three power-ups in each level and they only last for a short period of time. Another thing that is odd about Fitness Bustle is that the machines tend to move around the fitness automatically every single level.
Fitness Bustle is not a very challenging game although it could be difficult to achieve gold trophy sometimes. The game requires none or very little strategy thinking since the level of challenge increases only because there are more customers not because the actual gameplay is more complicated.
All in all, Fitness Bustle: Energy Boost is a cute, fun Time Management game even though its gameplay is confusing at times and could be somewhat annoying.
Graphics: 4/5 Stars
Sound: 4/5 Stars
Story: 3.5/5 Stars
Gameplay: 3/5 Stars
Features: 3.5/5 Stars
Upgrades: 3/5 Stars
Control and Navigation: 4/5 Stars
Fun Factor: 3.5/5 Stars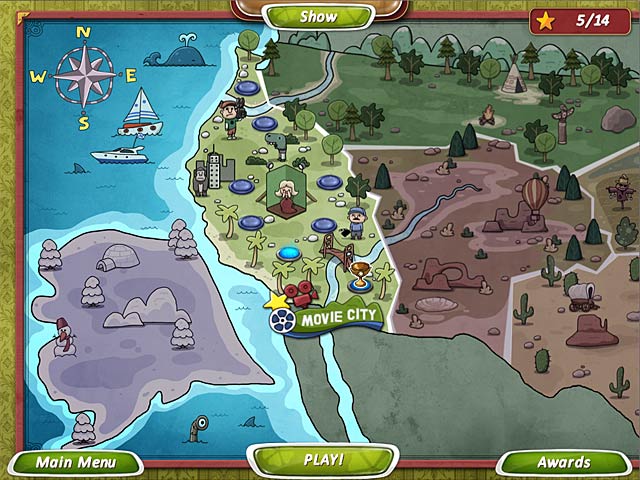 Rating: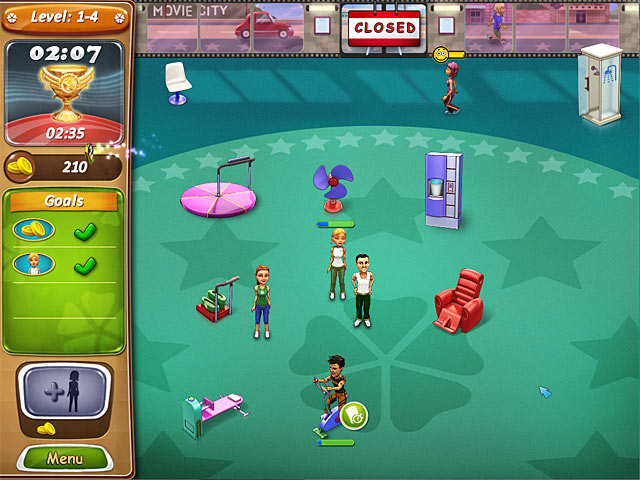 Looking for similar games?
-
Dancing Craze
-
Fitness Frenzy
-
Sally's Studio
Share This: