Name: Enigma Agency: The Case of Shadows Collector's Edition
Release Date: 28 April 2013
Developer: Meridian 93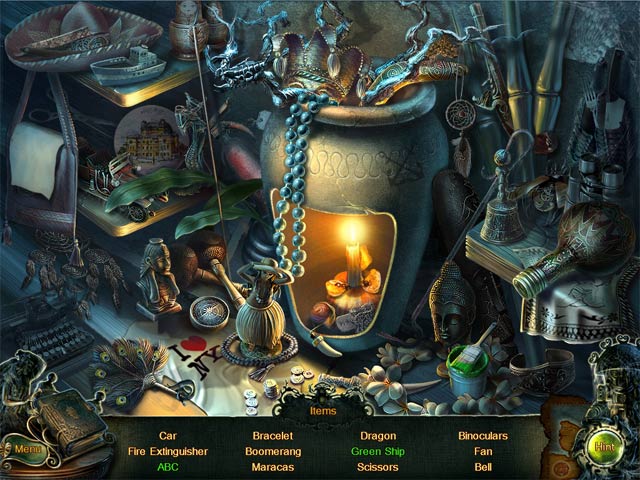 Enigma Agency: The Case of Shadows is, we believe, the first Collector's Edition from the developers; Meridian 93. Plus, it is the second Hidden Object Adventure game from this developer following the 2012's hit
The Book of Desires
.
Enigma Agency: The Case of Shadows is another one of those Hidden Object Adventure games that focuses on the ancient-evil legend theme. You will have a chance to explore the seemingly-haunted mansion and its surroundings while the evil shadows will pop out here and there just to tease you a little bit. The story in Enigma Agency is very slow-paced as the story and the details are heavily relied on John's speeches which he rarely made due to his terrible physical state. Well, that is one of your task basically; to help recover John so he can tell you the story but as the 'getting him a glass of water' task is likely to take you a really long time and he then later fainted, the story is moving rather slowly.
The graphics in the game are dark but that is not necessary a bad thing since it creates a spooky, shivering atmosphere combined with its great sound effects and chilling music; Enigma Agency is surely an atmospheric game. However, due to its dark graphics; this makes Hidden Object scenes unnecessarily difficult. Some objects are well hidden in the dark corners while a few of them are very tiny.
Anyway, apart from list-type Hidden Object scenes; the game also offer you an interactive type which is extremely entertaining as well as interesting. You will be picking up objects or use the ones in your inventory and interact them with parts of the scene to collect another object...and so on.
Enigma Agency is one of those rare games lately that is actually challenging. It features some pretty good, challenging puzzles and the gameplay is not as easy as it seems. There are many scenes to explore and although the game includes a map which gives you a list of tasks in each location; it doesn't allow you to jump. Luckily, the hint button recharges fast enough and works very well inside and outside of HO scenes.
Enigma Agency: The Case of Shadows has a decent length around 3 hours for advanced players on the easiest mode while the Bonus Chapter is pretty solid. Other Extras include 50 Collectibles, Achievements, Strategy Guide, Gallery, reaplayable Hidden Object scenes and puzzles and music.
To conclude, Enigma Agency suffers a little bit from its weak story but at the end of the day, it has really nice graphics and great, enjoyable, challenging gameplay.
Graphics: 4/5 Stars
Sound: 4.5/5 Stars
Story: 3/5 Stars
Gameplay: 4.5/5 Stars
Puzzles: 4/5 Stars
Control and Navigation: 3.5/5 Stars
Fun Factor: 4.5/5 Stars
Extras: 4/5 Stars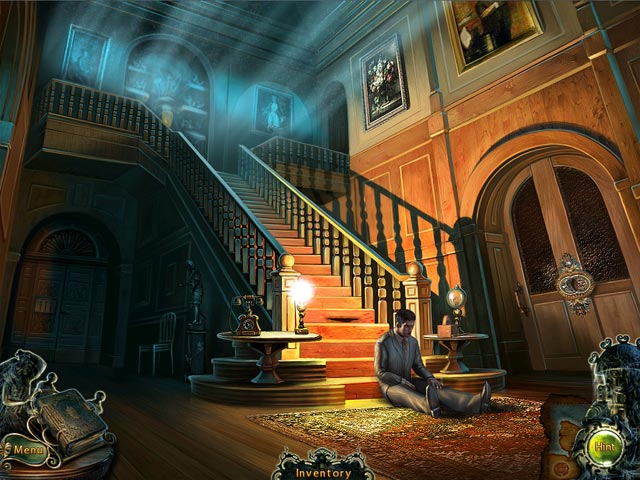 Rating: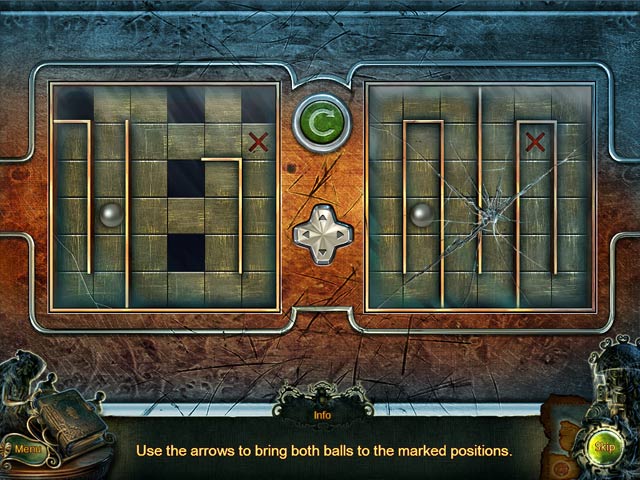 Looking for similar games? We recommend:
-
Secrets of the Dark: Mystery of the Ancestral Estate
Share This: