Name: 300 Dwarves
Release Date:
Developer: CrescentMoon Games/Nimbi Studios/Artifex Mundi
For iPhone and iPod Touch
HD for iPad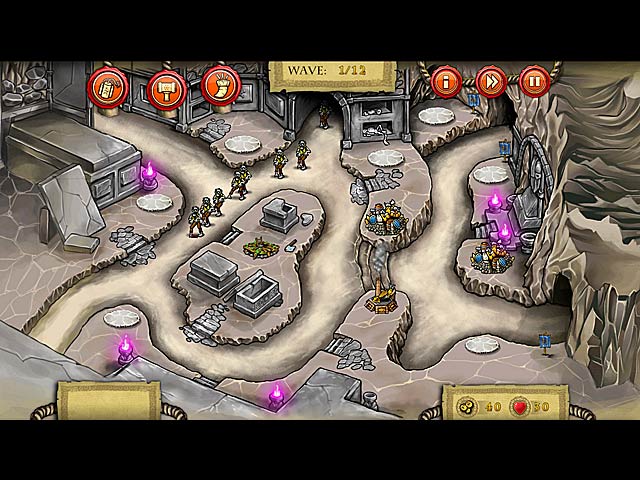 300 Dwarves is a new Strategy game which follows the tower-defense gameplay. The game looks and plays very similar to the iOS mega-hit
Kingdom Rush
but with slight twists.
As said, the gameplay of 300 Dwarves is not totally original. You get to build different towers of your own choice at different spots on the map in each level in order to prevent enemies from invading your base. There are five different types of buildings you can choose from and each has its own special feature; Rangers have low damage while can fire at high rate, Riflemen have a relatively high damage but fire at lower rate, Mortar is extremely damaging and powerful but cannot attack flying enemies, Forge has special magic power which can ignites enemies but again, cannot attack flying enemies and the last, Rune Smith which also has magic ability which slows down and weakens enemies.
In each level, you need to plan your moves very cleverly since these buildings cost you to build and to upgrade. You can earn your money by killing enemies; each type of enemy will reward you with different amount of coins according to their strength. In addition, you also have three special abilities - artillery barrage, a dwarve's horn and a magic rune. After you completed each level, you will earn treasures which can be used to upgrade your buildings and abilities in the shop.
300 Dwarves has pretty nice graphics which is well presented in high definition. All scenes are very clear and special effects are pleasant to the eyes. Music is not very repetitive and the game even include voice overs which are really great too.
On the downside, 300 Dwarves only has 12 levels plus 2 special battle levels so the game length is really short. Anyway, the game has a lot of replay value; you can replay the same levels many times without getting tired. Moreover, 300 Dwarves is an extremely difficult game. The game starts to get insanely difficult after only 3 levels; it will sure benefit more by adding several more practice-tutorial levels.
Overall, 300 Dwarves might not be a revolutionary to the genre but it is very solid and entertaining. It has great graphics and gameplay but the developers might want to smoothen the difficulty curve a bit.
Graphics: 4/5 Stars
Sound: 4/5 Stars
Originality: 3.5/5 Stars
Levels: 3/5 Stars
Interface: 4.5/5 Stars
Gameplay: 4.5/5 Stars
Fun Factor: 4/5 Stars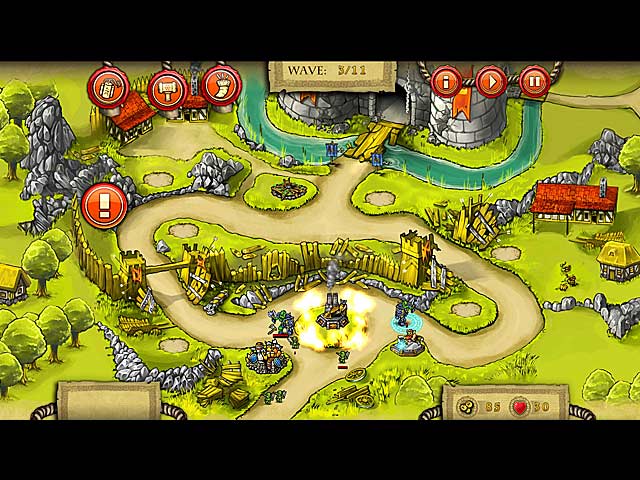 Rating: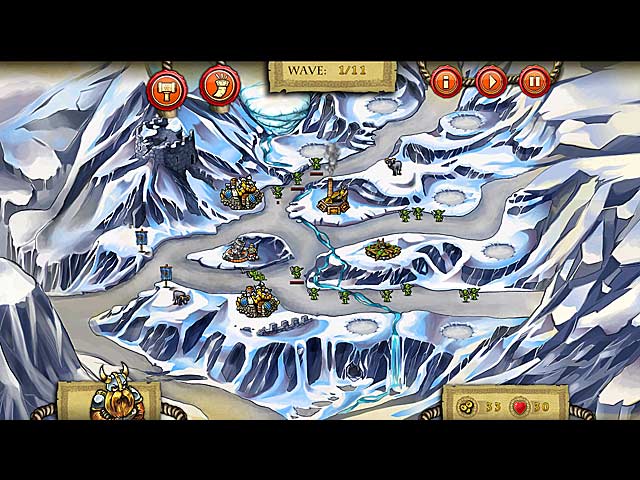 Looking for similar games? We recommend:
-Toy Defense 2
-
Toy Defense
-
Garden Rescue
Share This: