Name: PuppetShow: Destiny Undone Collector's Edition
Release Date: 29 March 2013
Developer: ERS Game Studios
For iPhone and iPod Touch
HD for iPad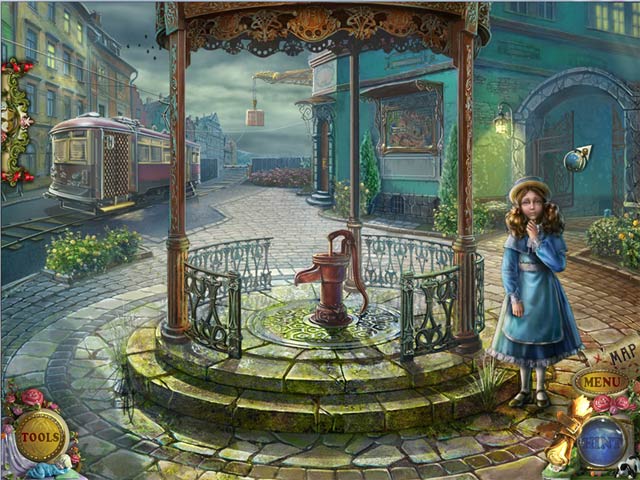 Welcome back to Joyville; a place where one of the biggest Hidden Object Adventure series 'PuppetShow' originated a few years ago and still, has no sign of ending (yet).
We do not want to be harsh on this sequel but the game really let us down right from the start. The poor Felicia needs your help again as her father is being captured and the town is once again, full of creepy looking puppets and the our old buddy 'the creepy crawling spider robot'! Well, if we take a little look at the history of PuppetShow; 3 of the 5 games in the series featured story about missing person, we doubt if Felicia would be missing herself the next time we visit the town.
Anyway, although the start is pretty dull and uninteresting; the story develops as you move on. The graphics are plain awesomeness with good range of colors and very detailed, beautiful scenes. You will be able to meet some of your favorite characters from the past games as well as a few new ones. Despite its fantastic graphics; the audio sounds very very similar to the one being used in the prequels. Also, the voice overs are not so good; the voices of Felicia and a few other children strangely sound like adults try to voiced children.
The gameplay has improved from the first four games too. The developers now include an interactive map where you can use it to jump to places as you wish, however, it doesn't work as we expected. Each time you click on a location, there will be a pop-up box asking whether you really want to jump there as if we cannot jump back if we unintentionally click on the location. Another thing is that if you have moved on from a set of areas using transportations such as a tram or an elevator, you cannot go back to the place using the map; you need to ride the tram back first. Well, that sounds logical but people use map to avoid that annoying backtracking!
In addition, another annoying feature in this game is its fan-style inventory bar. We guess the developers want to keep the originality of the game within this sequel but that inventory fan is extremely annoying. It takes a long time to expand and even though you can lock it; it is bizarrely big and eats up the whole bottom left corner of your screen. The gameplay is alsotediously easy and feels surprisingly familiar with the first four games; it feels as if you are playing the same game but with a different storyline and slightly different locations.
Other than those few aspects, we have nothing more to complain. Puzzles in PuppetShow 5 is very interactive and sometimes very creative and insanely fun but still, most of them are too easy even for beginners. The game provides you with a helper where you can name it any name you like and even decorate it with hats you can make on your own; it is unrelated but the hat-making mini games are pretty entertaining. Plus, you also have 10 collectible puppets to collect in the game.
PuppetShow: Destiny Undone contains quite a heavy load of Extras. Apart from the useful Strategy Guide and a satisfying Bonus Chapter; the game also contains replayable cutscenes, mini games, hidden object scenes, wallpapers, screensavers, soundtracks, concept art and calendar wallpapers.
To sum up, PuppetShow: Destiny Undone is a beautiful game and should provide a really joyful experience for newcomers but it might not necessary be that for the frequent visitors who already visited the town for the fifth time now.
Graphics: 4.5/5 Stars
Sound: 3.5/5 Stars
Story: 3.5/5 Stars
Originality: 3/5 Stars
Gameplay: 4/5 Stars
Puzzles: 4/5 Stars
Control and Navigation: 3.5/5 Stars
Fun Factor: 4/5 Stars
Extras: 4/5 Stars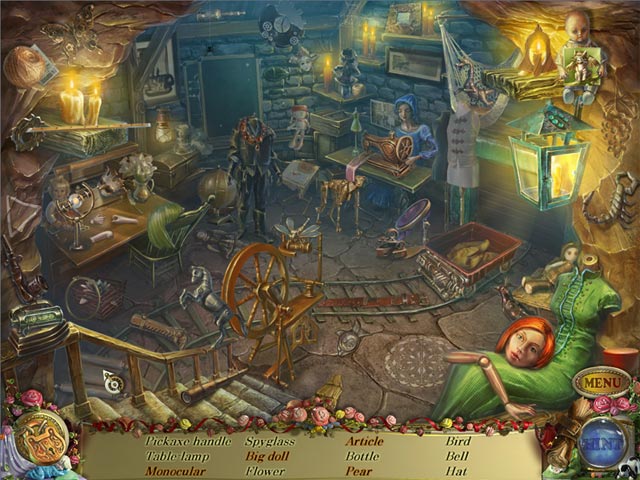 Rating: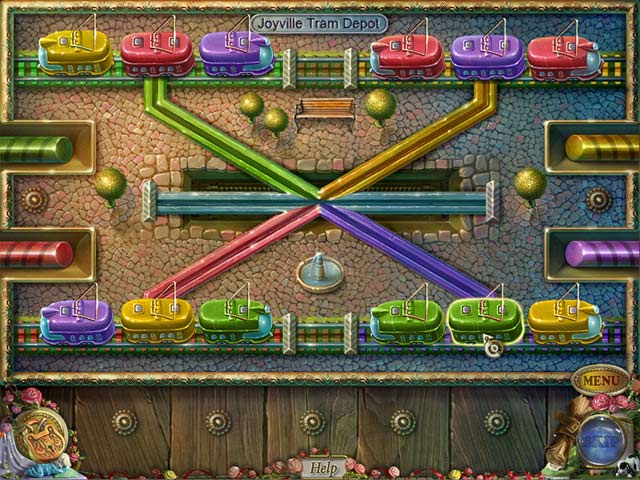 Looking for similar games? We recommend:
-
Azada: Elementa
-
Maestro: Music from the Void
-
PuppetShow: Return to Joyville
Share This: