Name: Fear for Sale: Nightmare Cinema Collector's Edition
Release Date: 5 April 2013
Developer: Elefun Games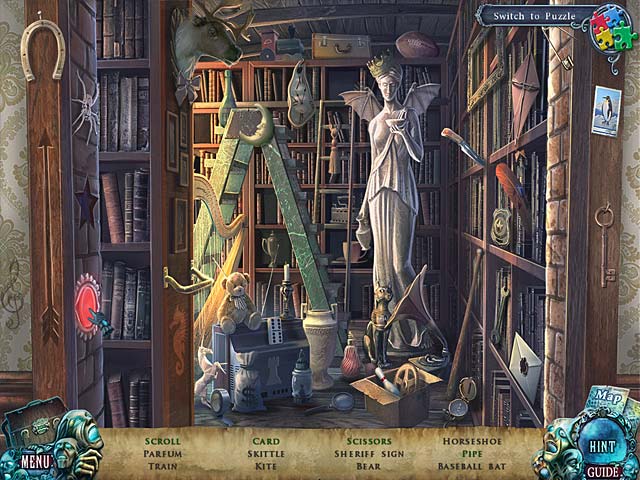 The Fear For Sale series starts in 2010 where Elefun Games released the first game in the series;
Mystery of McInroy Manor
- a pretty average game. Then in 2011,
Sunnyvale Story
was out and proved to us that the developers have more to give. The series keeps getting better and better and we have quite a high hope for this third game, Nightmare Cinema and we do not disappoint!
In Fear for Sale: Nightmare Cinema, you take on the role of a horror magazine journalist where you have been asked by a young girl to investigate a strange case at the abandoned cinema. Audience have gone missing and the projectionist looks very suspicious. The story is very captivating and it even smartly connected with some of the characters from the first two games although it is not necessary to play the first two games first.
Fear for Sale: Nightmare Cinema has brilliant visuals with stunning effects. Graphics are clear and indeed, spooky. The atmosphere is dark and creepy but none of the scenes are too dark that you have to use magnifier to search for items. The music score is very well composed and not repetitive.
Hidden Object scenes are very cleverly designed. Objects are not overly-difficult to find and some of the interactions are quite cool. You can also switch between the Hidden Object mode and Puzzle mode; this mode-switching feature has been done before many times, however, not for jigsaw puzzle - a fantastic idea which is actually very enjoyable! Puzzles in the game might not be super creative or very challenging but they are not confusing and very fun to play.
The gameplay is quite straightforward and nothing unexpected has been done. There is an interactive map attached with the game; the design of the map might not be the best ever but it works very efficiently! There are three modes offered from easy to difficult plus another mode which is Custom Mode where you can set your own level of challenge you desire from set Hint/Skip loading time to turn on or off click penalty in Hidden Object scenes!
Moreover, what we love about this third game in the Fear For Sale series is that there are loads of collectibles to collect, and we really mean that by 'loads'! There are 66 morphing objects to hunt in addition to all sorts of collectibles which can form a collection from origamis to fortune teller cards! Finding morphing objects, completing achievements and finding collectibles will earn you points, even though we cannot see any real purpose of the point system apart from competing with friends (which we rarely do?), we still think it is a very nice and innovative idea.
Fear for Sale: Nightmare Cinema is a top-notch game with thrilling story and gorgeous graphics, it is a pity that the game length is a tiny bit too short but we still strongly think that the game is worth getting the Collector's Edition for!
Graphics: 4.5/5 Stars
Sound: 4/5 Stars
Story: 4.5/5 Stars
Originality: 4/5 Stars
Gameplay: 4/5 Stars
Puzzles: 4/5 Stars
Control and Navigation: 4.5/5 Stars
Fun Factor: 5/5 Stars
Extras: 4.5/5 Stars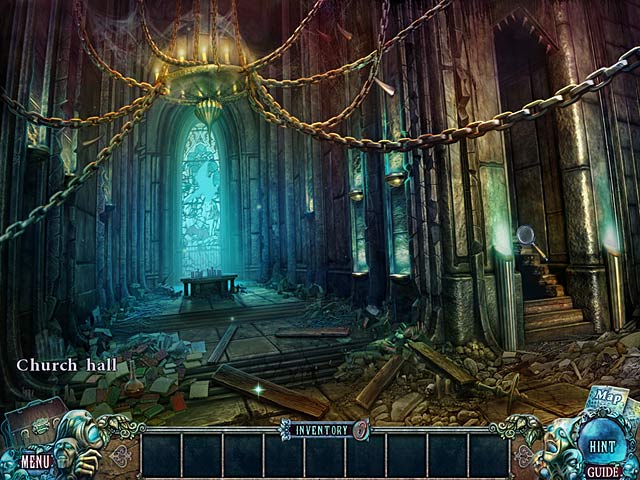 Rating: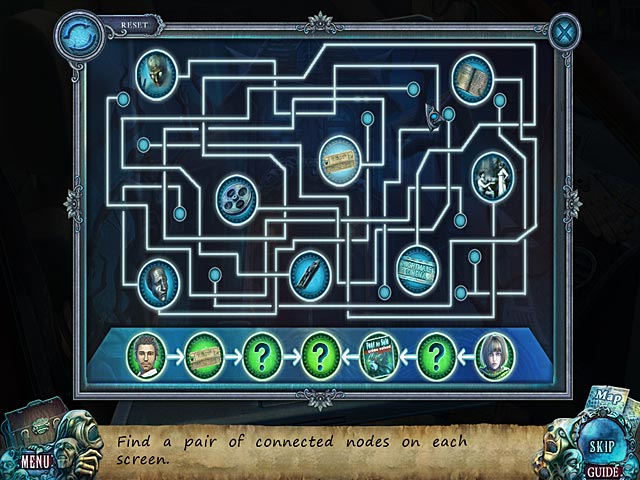 Looking for similar games? We recommend:
-
Mayan Prophecies: Ship of Spirits
-
Witches' Legacy: The Charleston Curse
-
Final Cut: Death on the Silver Screen
Share This: