Name: Barn Yarn
Release Date: 05 March 2013
Developer: Playrix Entertainment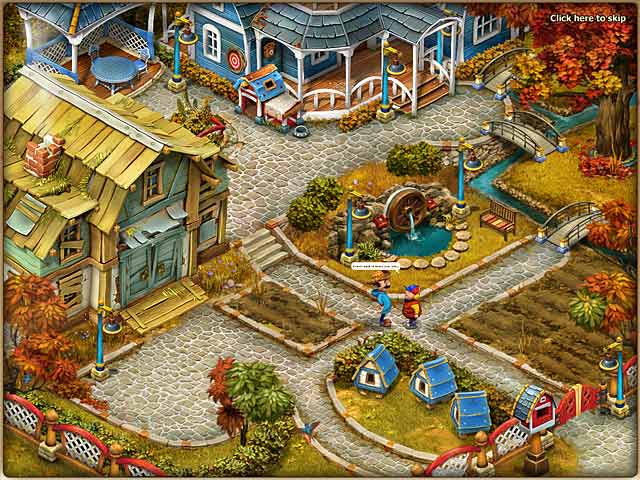 We have already restored the Garden, the Mansion, the Farm and now it is time for the Barn! Barn Yarn is like
Gardenscapes
meets
Farmscapes
where the gameplay is extremely similar to Gardenscapes, the the story connects with Farmscapes.
Barn Yarn is indeed a very delightful game, graphics are beautifully crafted, with excellent use of colors and shadings. Characters animate swiftly both within and out of cut scenes. The music is just as wonderful, relaxing and not too repetitive; voice overs are very good too.
Barn Yarn is basically a Hidden Object version of
Farmscapes
, instead of playing Match 3 - you are on the task of finding objects to earn money in order to repair your old barn. You will be completing scene after scene of Hidden Objects; each in different rooms such as office and cellar. Scenes do repeat but luckily, you do not need to find the same objects over and over again. The main aim of this game is straightforward, you find the object that the customer asks as fast as you can and earn as much money as possible. If you took too long time to find the object, the customer will be impatient and will pay you with less money.
Within the scenes, there are some bonus items to find for example, bonus cash and various types of bonus hints. Once you completed each scene, you can use the money you received to decorate and buy things for your barn - for each of the decorations, the game offers you with 3 different choices so you an decorate your barn just as you want.
The gameplay might sounds repetitive and boring, but actually - it is not. Hidden Object scenes are not all finding a list of items type of scenes, they come in quite a few different styles. Finding a number of objects, finding silhouettes, for instance. Barn Yarn is one of those rare straight hidden object games that has a proper storyline, after a few rounds of objects searching - the game will add a little bit of story to keep your attention.
Barn Yarn is a great fun game to play and will surely provide you with good long hours of solid and entertaining gameplay, however, it lacks in originality.
Graphics: 5/5 Stars
Sound: 4.5/5 Stars
Story: 4/5 Stars
Gameplay: 4/5 Stars
Originality: 3/5 Stars
Control and Navigation: 4/5 Stars
Fun Factor: 4/5 Stars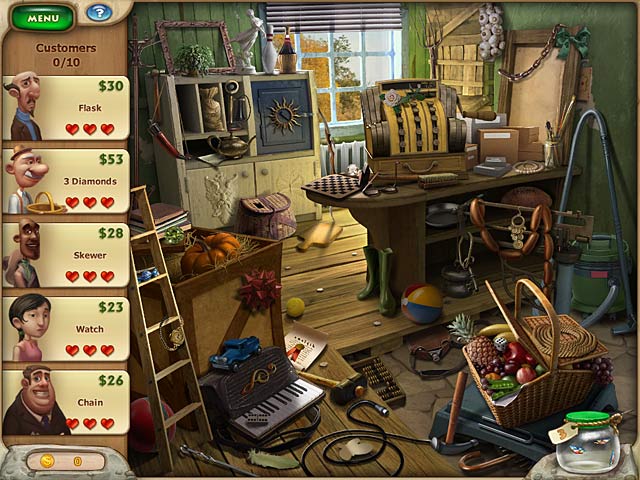 Rating: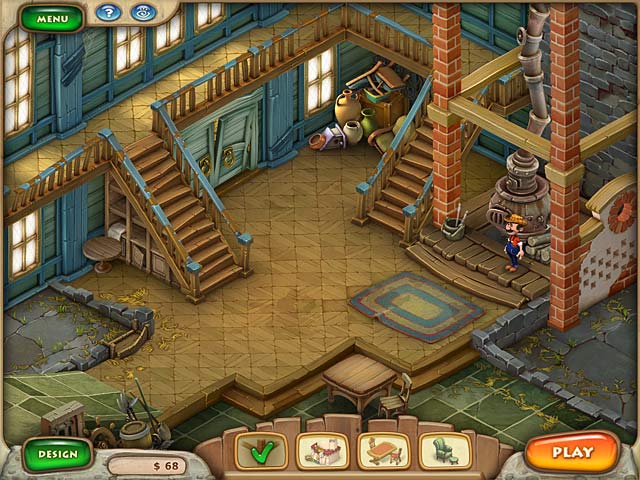 Looking for similar games? We recommend:
-
Gardenscapes: Mansion Makeover
-
Farmington Tales
-
Tales of Lagoona: Orphans of the Ocean
Share This: