Name: Azada: Elementa Collector's Edition
Release Date: 08 March 2013
Developer: ERS Game Studios
For iPhone and iPod Touch
HD for iPad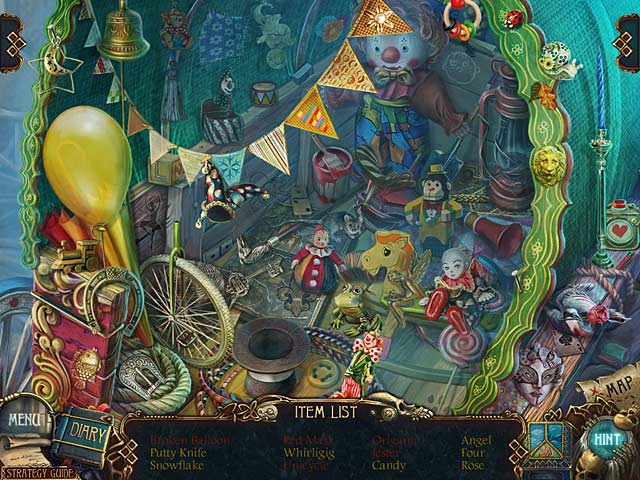 Few years ago, Big Fish Games Studios released a game the we absolutely loved '
Azada
' and its sequel '
Azada: Ancient Magic
'. In 2012, due to some unknown reasons - ERS Game Studios took over the series and released '
Azada: In Libro
'. The gameplayh in In Libro is surely very different from the first two Azadas, it basically lost its originality - from a unique, mind-bending Puzzle game to a typical Adventure game. Azada: Elementa can be viewed as the fourth in the series, it is once again developed by ERS Game Studios and one thing we know is that Azada would never be the same again!
It is really a pity that ERS-G decided to transform Azada into another Hidden Object Adventure game. Yes, you didn't got it wrong - Azada is now a Hidden Object game! The gameplay of Elementa is simple and definitely not 'unique'. You have to travel through three portals - Water, Fire and Air to find the missing element amulets and bring peace to Azada.
Graphics are gorgeous, with good fantasy elements and well-done character designs. In the game, you will be able to meet loads of different species of animals, from Toad, Crab, Lion to some fantasy, unreal animals. You even have your own animal where you can collect the collectibles within the game to buy clothes for your lovely pet, a nice addition although doesn't feel really unnecessary.
We really appreciate the effort that ERS-G has put into making this game, despite the fact that the developer fails to keep the style of the gameplay from the original game. It is the first time that ERS-G includes an interactive map and it works surprisingly well! It points you to where the objective is, area that has been completed and even includes a list of objectives to be done in a specific location.
With the addition of an interactive map, there is not much backtracking in Elementa as you can use the map to jump from location to location. Speaking of locations, there are tons of locations to explore in the three element worlds, each world is different from each other and brings some variety to the game. Moreover, you also have a Magic Water bottle where it comes handy when you try to get rid of some magic spells or plants that block your path.
Hidden Object scenes in Elementa are simple, we wish ERS-G includes its original Interactive type of hidden object scenes also but that can be overlooked. Puzzles ranged from very difficult to very easy and they come in a huge variety - most of them are not original but there are some creative ones that you will definitely enjoy.
The length of the main game is balancing around 3-4 hours for fast players on Casual Mode, the Bonus Chapter extends the story a little bit further and has a fairly good length. Other Extras includes My Pet section, Azada Dwellers (kind of Azada Encyclopedia), replayable mini-games and hidden object scenes, coloring book, screensavers and wallpapers, strategy guide, replayable cut scenes and downloable soundtracks so the Collector's Edition is quite heavy-loaded with extras.
Azada: Elementa is a beautifully created game with extremely enjoyable gameplay. If you view it as a stand-alone game, it is a fantastic one and definitely the one not to missed for fans of Hidden Object Adventure. On the other hand, Elementa will be a huge disappointment if you enjoyed the first two games in the series since it has a totally different gameplay. So it is up to you, whether you will love it, or hate it.
Graphics: 4.5/5 Stars
Sound: 4/5 Stars
Story: 4/5 Stars
Originality: 3.5/5 Stars
Gameplay: 4.5/5 Stars
Puzzles: 4.5/5 Stars
Control and Navigation: 4.5/5 Stars
Fun Factor: 5/5 Stars
Extras: 4.5/5 Stars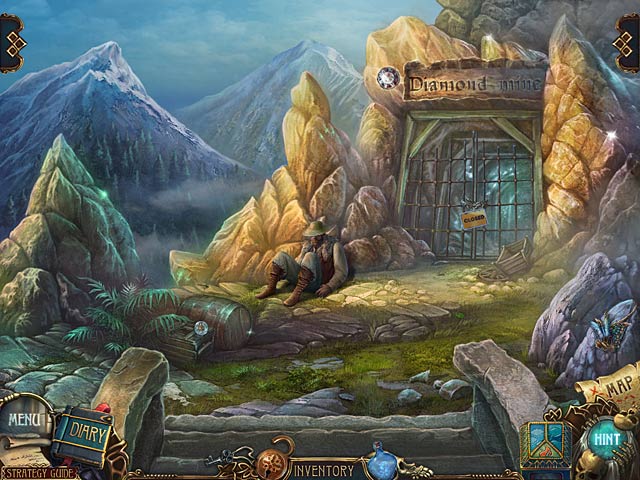 Rating: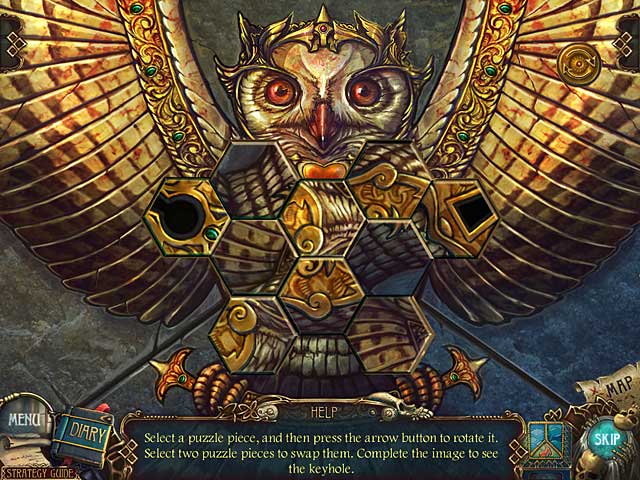 Looking for similar games? We recommend:
-
Spirits of Mystery: The Dark Minotaur
-
Chimeras: Tune of Revenge
-
Sister's Secrecy: Arcanum Bloodlines
Share This: