Name: Sacra Terra: Kiss of Death Collector's Edition
Release Date: 14 February 2013
Developer: Alawar Five-BN
For iPhone and iPod Touch
HD for iPad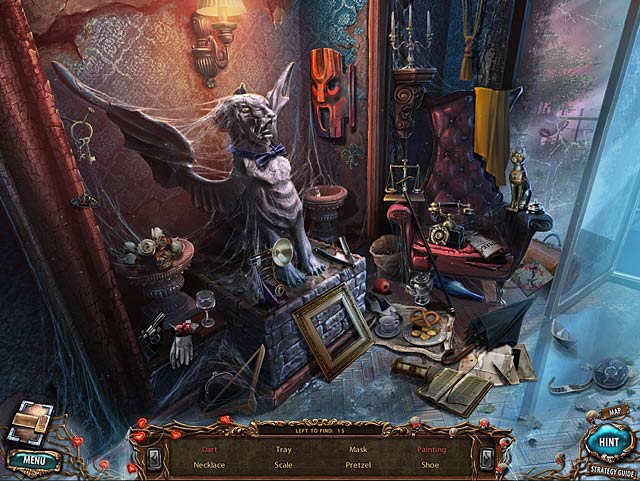 Sacra Terra: Kiss of Death is the sequel to the fantastic game
Sacra Terra: Angelic Night
, although this is the second game in the series - you do not need to play Angelic Night first in order to enjoy Kiss of Death.
As said, the storyline in Kiss of Death has a very little connection to Angelic Night. They both based on the same dark fantasy, demon theme but the characters are all different. The story starts when you saw your boyfriend being captured by the well-known demon. Lilith, right in front of your eyes. You found some clues and now you are heading off to Sacra Terra island to seek for your beloved boyfriend. As you go deeper, however, the story tends to focus more on the dark forces instead of your mission. You will explore worlds behind 4 different portals, each with unique different theme. In each world, you basically need to reunite the souls of the lovers. The concept behind this is really similar
House of 1000 Doors: The Palm of Zoroaste
r, so it is surely not the thing that we have not seen before.
Sacra Terra 2 scores high for its visuals and audio. Graphics are crisp and simply wonderful, many locations are magic-filled and very interesting to look at. The characters although look a little bit 'plastic' but they are well animated after all. The special effects are stunning without causing too much eye-strain. Audio is eerie which suits the atmosphere well, the voice overs are clear and the speed is just right.
There is a nice amount of Hidden Object scenes in this game, each scene will include one pop-up, zoom-in type of mini-scene in which you can search. Items are mostly easy enough to find, some are quite tiny though. Puzzles are very enjoyable but are on the easy side, majority of them are not very unique but include enough twists to keep the players entertained.
Despite the fact that there are 4 different worlds (not including the real world) and you get to explore each of them individually, the gameplay is far from the word 'linear'. That's it, there is a huge amount of backtracking! Anyway, the developers has all though-out and offer us a very useful interactive map which shows you where to go next and even locations with one of the 34 morphing objects you can find.
The length of the main game is 4-5 hours long which makes the game really worth the money, also, the Bonus Chapter is decent and lasts over 1 and a half hour! Nevertheless, the Bonus Content is pretty thin - it includes a Strategy Guide, Wallpapers, Concept Art.
All in all, Sacra Terra: Kiss of Death is as wonderful as its predecessor. Despite its not-so-good story and the lack of bonus content, other aspects are just great, wonderful graphics, fun gameplay and nice length.
Graphics: 4.5/5 Stars
Sound: 4.5/5 Stars
Story: 3.5/5 Stars
Gameplay: 3.5/5 Stars
Puzzles: 4/5 Stars
Control and Navigation: 4/5 Stars
Rating: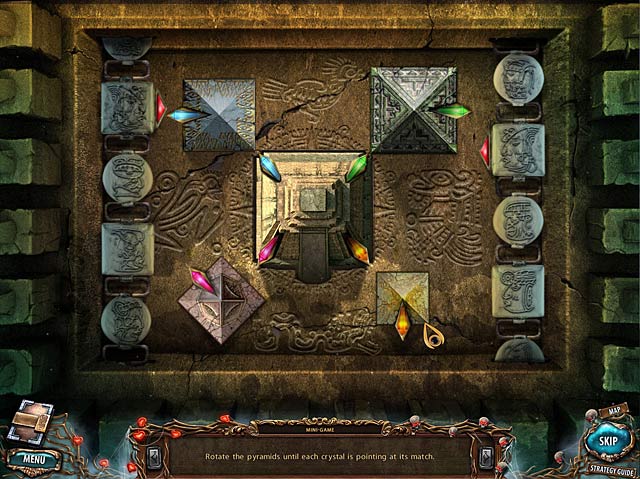 Looking for similar games? We recommend:
-
Death at Fairing Point: A Dana Knightstone Novel
-
House of 1000 Doors: Family Secrets
-
Secrets of the Dark: Eclipse Mountain
Share This: