Name: Maestro: Music from the Void Collector's Edition
Release Date: 01 February 2013
Developer: ERS Game Studios
For iPhone and iPod Touch
HD for iPad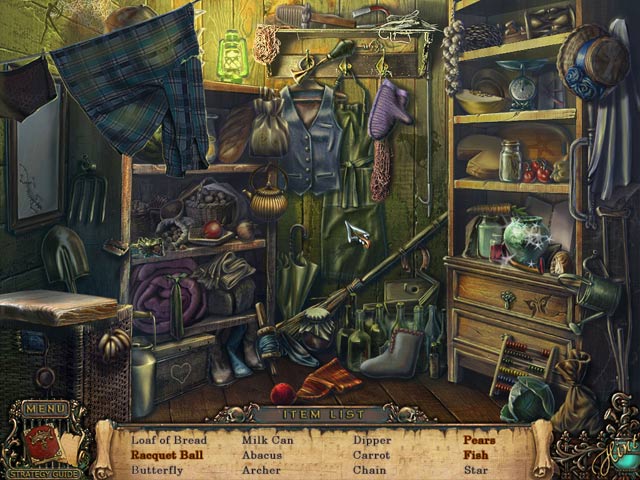 The music children are back in this third game in the Maestro series. When you think of ERS-G, what come up in your mind? Great graphics, uninspiring story, nice HO scenes, familiar gameplay? Well, you will be glad to know that Maestro 3 has all of those, plus a few nice extra stuff too!
When we read the synopsis on the game's homepage, we think 'Oh no! not another game with missing children' and yes, Maestro 3 totally rely on the overdone story of missing children - the ghostly music twists also seems not to be interesting anymore now; that's it for the story.
Let's move on to the bright side of the game. ERS's graphics have always been of a great quality, even though it is obvious that ERS is the one who crafted Maestro 3 because the style of the graphics is so familiar - we actually surprised by the beauty of the scenes. Vivid colors, crisp and clear and interesting setting! The characters' movements are also very smooth and cutscenes are just plain awesome! The voice overs of the characters are good except from the narrator which is over-the-top. The music is nice as it is, similar to the previous two games.
The Hidden Object scenes are very well done, both standard ones and interactive ones. The interactive ones also include some mini-puzzles within the scene, good idea! The puzzles are on the easy side and we cans ee that ERS tried its best to make them as unique as possible; but sometimes that just does not work, many times it results in a series of random clicking. We wish there is a map since there is quite a lot of backtracking, the hint and skip button are useful and recharge relatively fast. As for the length of the main game, it is not very long but still, worth the money.
Surprisingly, there are collectibles in this ERS's game. Do not surprised if you cannot collect all of them in the main game because you will be able to continue hunting them in the very solid Bonus Chapter. for those of you who do not usually care for these collectibles, then you might need to this time because they are necessary for the ending of the Bonus Chapter. Other Extras include some typical stuff like a Strategy Guide, Wallpapers, Soundtracks, Concept Art, replayble movies, puzzles and Hidden Objects.
We might be a little picky with this ERS's game because it is actually an extremely well made game. Maestro 3 has beautiful graphics, great animations, nice gameplay and good Extras - if you loved the first two Maestros, then this one is a definite buy!
Graphics: 4.5/5 Stars
Sound: 4/5 Stars
Story: 3/5 Stars
Gameplay: 4.5/5 Stars
Puzzles: 4/5 Stars
Control and Navigation: 4.5/5 Stars
Fun Factor: 5/5 Stars
Extras: 4.5/5 Stars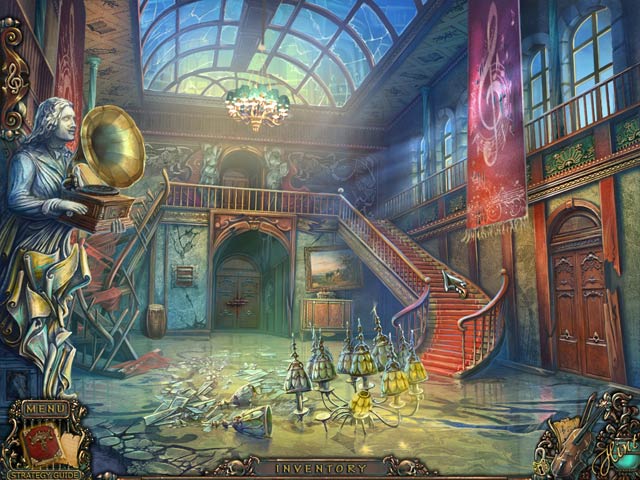 Rating: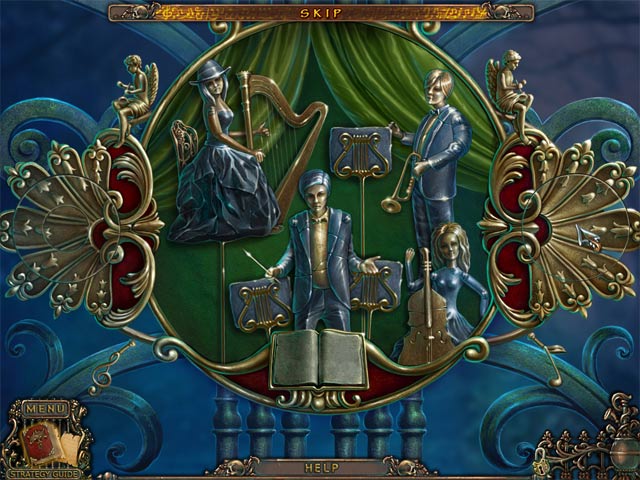 Looking for similar games? We recommend:
-
Shadow Wolf Mysteries: Cursed Wedding
-
Grim Facade: Mystery of Venice
-
Maestro: Notes of Life
Share This: