Name: Hallowed Legends: Ship of Bones Collector's Edition
Release Date: 22 February 2013
Developer: Elephant Games
For iPhone and iPod Touch
HD for iPad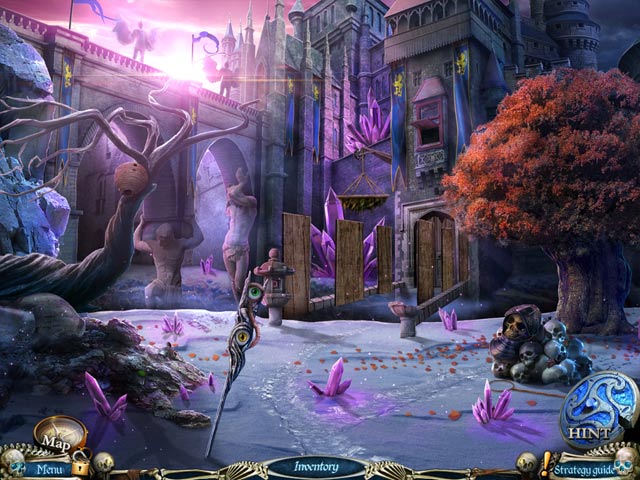 How many times now have we seen a game with a mysterious woman (in white?) try to capture souls of people, surely quite a few. Hallowed Legends: Ship of Bones delivers yet another plot based on this overdone theme. The game starts out with a plane crash and when you found out that the soul of your friend has been captured and the town is full with soulless skeletons, it is your task, once again, to save the people and defeat the evil. Despite its so-so main plot, the side stories of the Ship of Bones is quite interesting. The developers slowly reveal the history of the Ship of Bones which makes the game much more intriguing. An additional of a Journal of some sort of notebook would be helpful to keep track of the story and the notes we collect.
Elephant Games never fails to create games with gorgeous graphics. Hallowed Legends: Ship of Bones has amazingly sharp graphics, the live actors did their job very well and the stunning visual effects do not feel overdone. Music is creepy and not irritating, voice overs are good as well as the sound effects. However, we found the quality of the cut scenes not so insistent. Yes, they are fantastic and filled with excitement just that sometimes they are little bit cloudy and the color tone does not match the one in the gameplay.
The Hidden Object scenes in Ship of Bones are the basic style of finding a list of objects with few interactions. Puzzles are right in the middle of easy and difficult, most of them are not new but some are. For those who often rely on the Hint or Skip button, there is nothing to worry about since they both recharge pretty fast on Casual Mode.
On the downside, Hallowed Legends: Ship of Bones lack of challenge and originality. The gameplay follows every typical rules of a great Hidden Object Adventure game. All the tasks are simple and easy to complete, interactions are those that are expected and most of the time you spent in the game will be to jump from location to another using the interactive map provided. Nevertheless, there is one unique feature in the game which is the Book of Fire. You occasionally will have to hunt for parts of scenes which match the picture shown to activate it.
The length of Ship of Bones is not long, in fact, it is shorter than average Hidden Object Adventure game. Plus, since all of the necessary story has been wrapped up perfectly in the main game already, the Bonus Chapter while still entertaining; it is not so interesting. Other Extras include Achievements, Goblins Collectibles, Wallpapers, Concept Art, Screensavers, Sountracks and a Strategy Guide.
Hallowed Legends: Ship of Bones might not be the most original game or the best game from Elephant Games, it is still a very solid game and can surely entertain you from the beginning to the end.
Graphics: 4.5/5 Stars
Sound: 4/5 Stars
Story: 4/5 Stars
Gameplay: 3.5/5 Stars
Puzzles: 4/5 Stars
Control and Navigation: 4/5 Stars
Fun Factor: 4/5 Stars
Extras: 4/5 Stars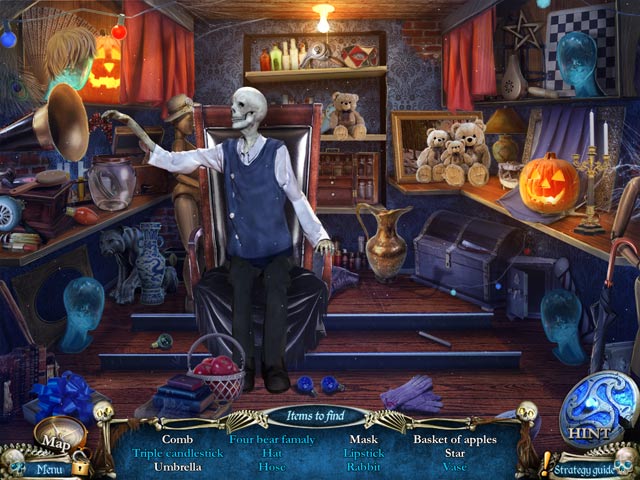 Rating: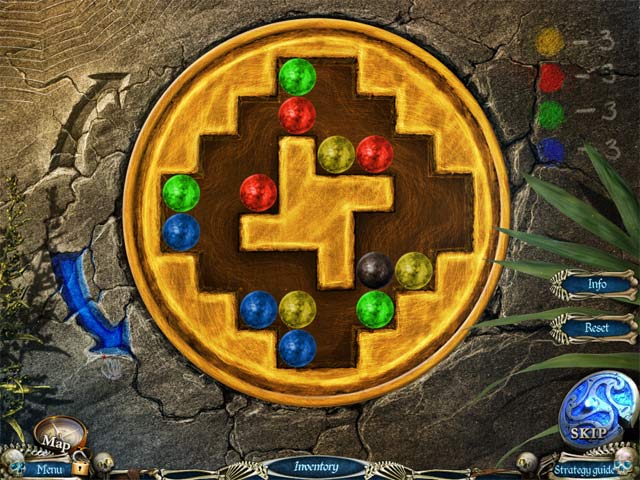 Looking for similar games? We recommend:
-
Haunting Mysteries: The Island of Lost Souls
-
Hallowed Legends: Templar
-
Haunted Past: Realm of Ghosts
Share This: