Name: Green City
Release Date: 06 February 2013
Developer: Melesta Games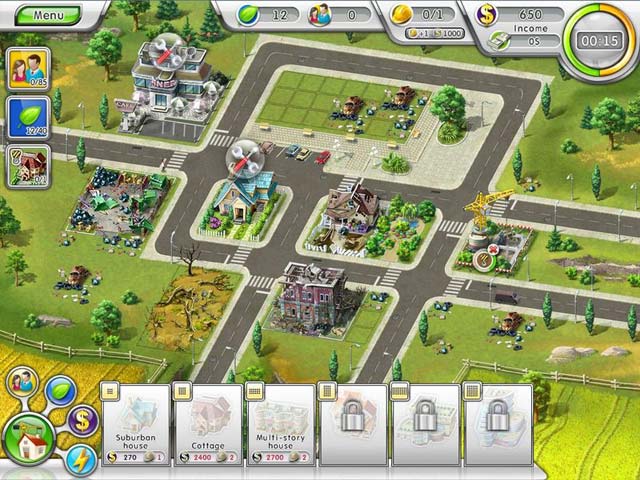 It is surely not the first time for an eco-friendly builder game, but Green City might be the best one out of all of them!
Green City is a new Time Management/Strategy, or in other words, builder game from Melesta Games. It is actually very similar to Be Rich series or Build-a-Lot series but this time, you do not only build and build, you going to keep an eye out for the environment too. Despite the fact that this theme has been done several times before, it is always interesting to us - it is also a great way to raise awareness of global warming.
The graphics are bright and colorful, they are crisp, clear and appealing. All the visual effects are good and there are not too much of them. On the audio side, the music is pleasant and not too repetitive. Moreover, the game's interface is not too complicated and is very easy to use.
Green City is a timed builder game but the only thing that the timer does is to increase your points if you finished the level fast - the timer also moves rather slowly. Green City starts out pretty basic but it does gets more complicate and challenging as you move on, we love how the developers gradually increase the difficulty of the game. The gameplay is very similar to other Builder games, you have to build, demolish and restore houses and commercial buildings as well as power stations, decorations and parks - there are tasks to complete and eco-meter to watch out for. However, you have to plan your way carefully in each level because once you make mistake, the only way to solve it is basically to restart the level.
Green City consists of 48 cleverly designed levels which didn't make us feel repetitive, the length of the game is satisfying. There are also achievements to collect.
To conclude, Green City is a smart, entertaining Builder game packed with great graphics, music and hours of fun gameplay. It might not be the most innovative game in the genre but it at least worth a try!
Graphics: 4.5/5 Stars
Sound: 4/5 Stars
Levels: 4/5 Stars
Interface: 4.5/5 Stars
Gameplay: 4/5 Stars
Fun Factor: 4.5/5 Stars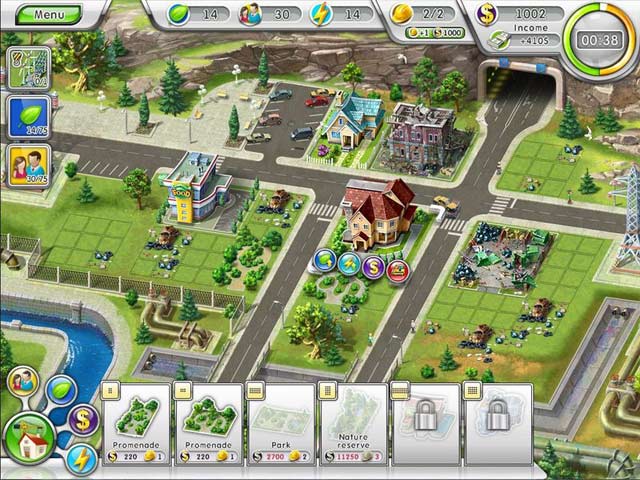 Rating: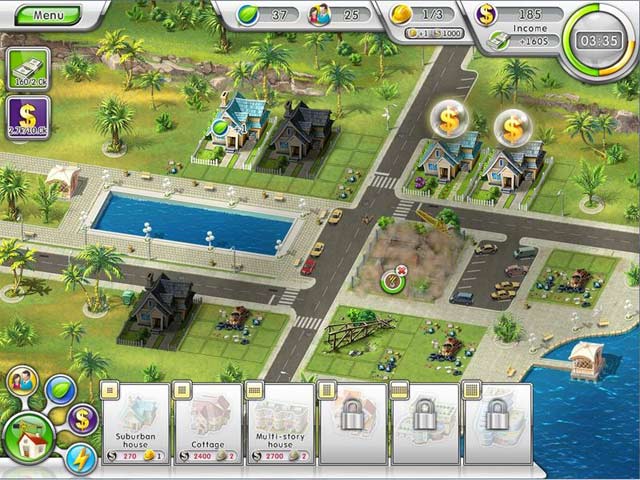 Looking for similar games? We recommend:
-
Be Richest
-
Plan it Green
-
Build-a-Lot 4: Power Source
Share This: