Name: Grave Mania: Pandemic Pandemonium
Release Date: 30 January 2013
Developer: Anino Games/Team Loca
For iPhone and iPod Touch
HD for iPad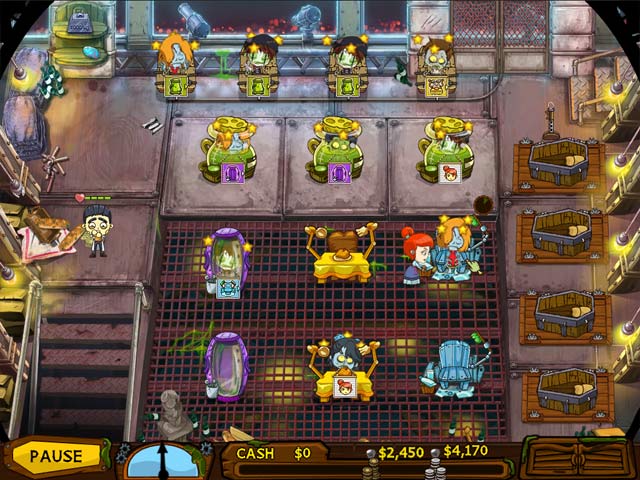 The zombies are back! Grave Mania: Pandemic Pandemonium is an anticipating Time Management sequel of 2012's
Grave Mania: Undead Fever
.
For those who enjoyed Undead Fever, you might think that Grave Mania 2 is very similar to the first game; and we must admit that it is indeed very similar in terms of gameplay. Grave Mania: Pandemic Pandemonium still has a click-fest type Time Management/Dash style gameplay where you drag each customer (in this case, zombie) to a station after station and service them. The atmosphere and the game rules are nothing really different from the first game, even the pop-up mini games are familiar. However, the developers did very well on getting rid of some annoying features that presented in the first game. For example, some pop up mini games now require the player to click 'Done' button before moving on. the gameplay is also smoother to play with extremely few lags and hiccups.
Anyway, without complaining too much about the familiarity - there are some new features as well. One of the most obvious new features are the mini games between levels; some are reused but many of them are new and very creative, especially the Match 3 chasing scenes which are unexpectedly exciting. Furthermore, there are also a couple new upgrades and useful power-ups.
We adored Undead Fever partly because of its strange, colorful and cute graphics. Fortunately, the developers did not let us down on this aspect! The music is also very funny and suits the game incredibly well. There are many sound effects in this game, mainly the groans of zombies - they are not irritating at all. The story is also equally entertaining, if not, more humorous and captivating than the first game. in Grave Mania 2, you will be introduced to many new characters from all around the world - sounds great, isn't it?
All in all, while Grave Mania 2 is not very different from its predecessor; it is surely very entertaining to play. Graphics are cute, story is well-written and the gameplay is smooth, addicting and challenging! Grave Mania: Pandemic Pandemonium is one of those very rare recent Time Management titles that did it right.
Graphics: 4/5 Stars
Sound: 4.5/5 Stars
Story: 5/5 Stars
Gameplay: 4.5/5 Stars
Features: 4/5 Stars
Upgrades: 4/5 Stars
Control and Navigation: 4.5/5 Stars
Fun Factor: 5/5 Stars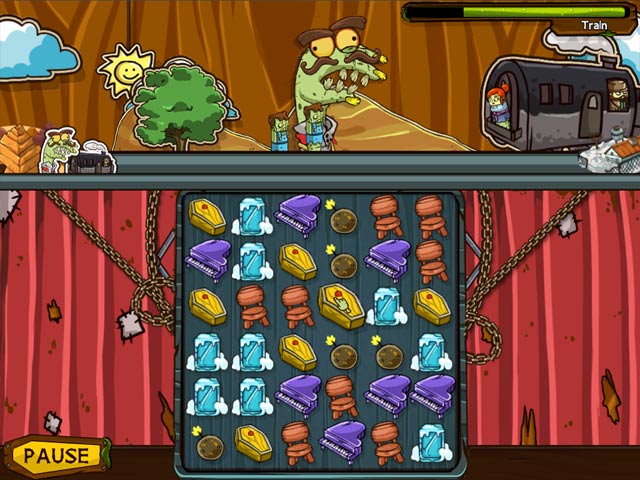 Rating: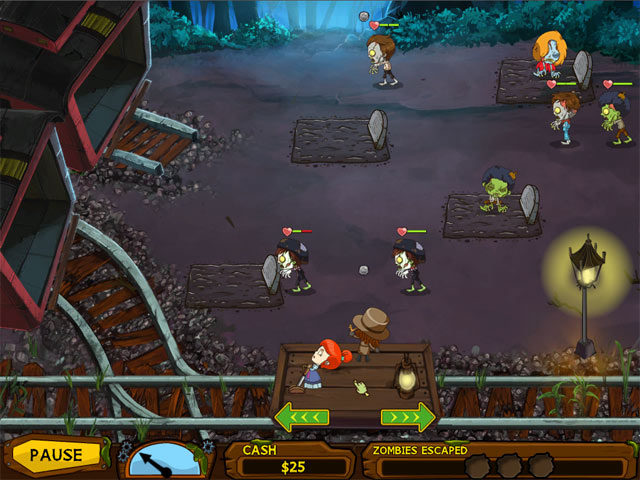 Looking for similar games? We recommend;
-
Juliette's Fashion Empire
-
Sally's Studio
-
Soap Opera Dash
Share This: