Name: Enchantia: Wrath of the Phoenix Queen Collector's Edition
Release Date: 15 February 2013
Developer: Blue Tea Games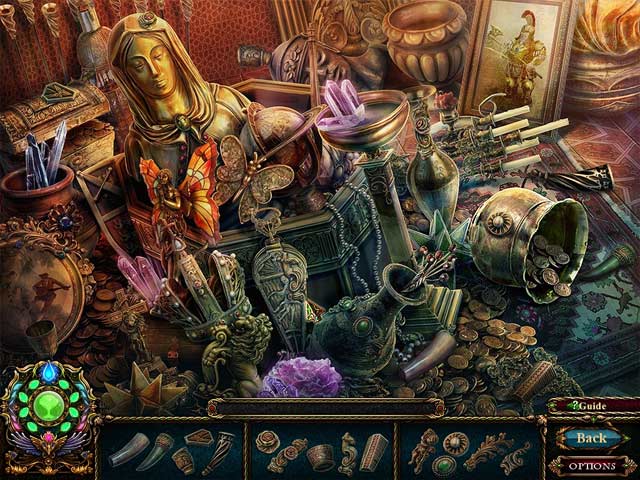 The Phoenix Queen has now awoke from her 500 years imprisonment; and she is more than ready to destroy the world of 'Enchantia'!
Sadly, Enchantia based on the not so interesting plot of 'Stop the evil queen from destroying the world'. Well, it is not that bad - since there are over 20 characters for you to meet, there are a lot of fun things to do. Characters are very well designed and the voice overs are good while suit them quite well.
Enchantia includes over 12 main areas to explore, each area consists of 5-6 locations. This is a very nice idea since each area has very different themes ranged from magical forest, floating kingdom and basically every type of kingdoms you can imagine. You can travel to different area using your interactive map which you will earn a little into the game. The map only leads you those main areas but does not allow you to jump to specific locations within those areas so there is quite a lot of running around.
The gameplay is Blue Tea's simple but smart style! Hidden Object scenes are their original superb Fragmented-Objects scenes. They are more challenging than in Dark Parables series, objects sometimes blend in well with the background. The puzzles are sometimes new but they are all very interactive and fun, the level of difficulty is also just perfect. The loading time of Hint and Skip buttons is very satisfying as well.
What makes Enchantia so stands out is its graphics. As usual, Blue Tea Games provides us with their high-quality, unbelievably beautiful graphics. If you love those amazing scenes in Dark Parables, Enlightenus or any other games done by this developer; Enchantia wouldn't disappoint you in terms of the visuals. All locations look very unique and are superbly detailed, colors are vivid, bright and cheerful; cutscenes are specially stunning! On the other hand, many could easily argue that the developers try to put a lot of effort on creating those beautiful scenes that sometimes it just fells like 'too much'; those bright colors might cause dizziness or nausea. It is actually on which angle you are viewing, but we personally like them this way.
The length of the main game is long and the Bonus Chapter is extremely solid! Other Extras include a Strategy Guide, Wallpapers, replayable Puzzles, Soundtracks and Character Profiles.
Enchantia: Wrath of the Phoenix Queen is an amazing game, Blue Tea Games did it again! Although the story is not so clever, gameplay is smart, puzzles are great and for the graphics, you either absolutely love them or despite them.
Graphics: 5/5 Stars
Sound: 4/5 Stars
Story: 3.5/5 Stars
Gameplay: 4.5/5 Stars
Puzzles: 4.5/5 Stars
Control and Navigation: 4/5 Stars
Fun Factor: 5/5 Stars
Extras: 4.5/5 Stars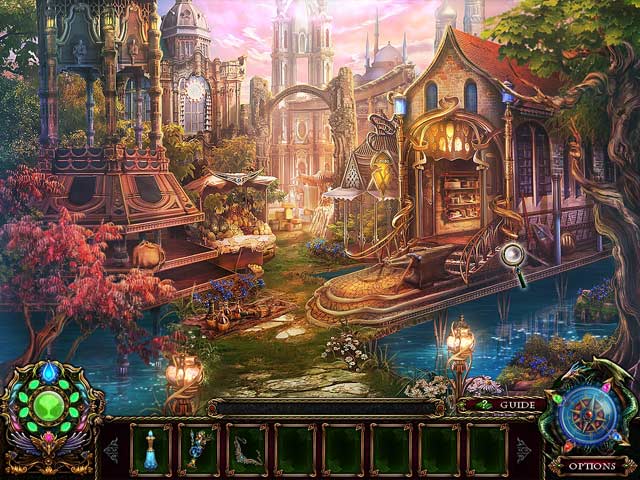 Rating: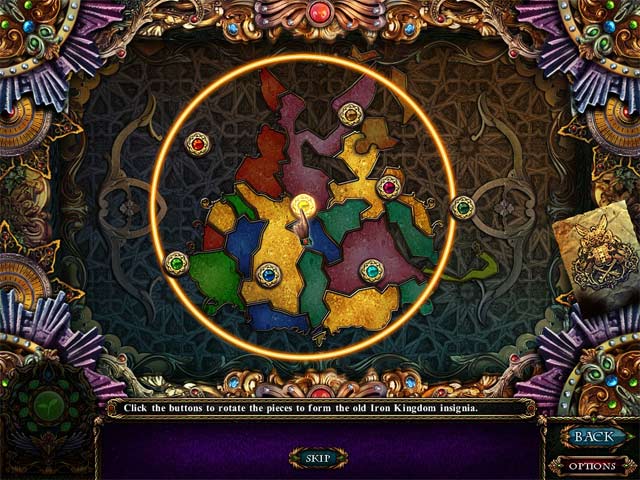 Looking for similar games? We recommend:
-
Dark Parables: The Red Riding Hood Sisters
-
Fabled Legends: The Dark Piper
Share This: