Name: Dark Lore Mysteries: The Hunt for Truth
Release Date: 03 February 2013
Developer: Gogii Games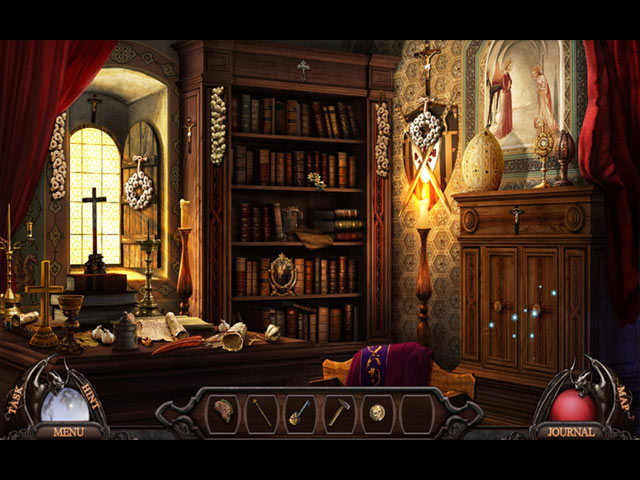 It has been a while now since we get a Vampire-themed Hidden Object game. Dark Lore Mysteries: The Hunt for Truth is a new Hidden Object Adventure game from the promising developer 'Gogii Games', however, this time - they did not did quite a good job.
As said, Dark Lore Mysteries is a vampire-themed, in fact, it is very concentrated on the theme. Many locations in the game are filled with crosses, garlic, blood stained, rituals. This is not necessary a bad thing since in this game, it helps create a gloomy, creepy vampire atmosphere. The story is good too, it keeps you going.
Graphics are not as expected, they are a little bit blurry and are quite dark in many places. Characters look weird and very wooden, their movements are very static and they have no emotions whatsoever! Voice overs are slightly thick and hard to catch what the characters are saying; luckily, there is subtitle provided.
Dark Lore Mysteries: The Hunt for Truth has a simple, straightforward gameplay made up of three difficulty modes, with one custom mode which is a very very clever idea. Dark Lore is HOG-Heavy, you will be completing a scene after another. They are not difficult and nothing interesting, just a simple Hidden Object scene.
Furthermore, the developers could have did better job with the puzzles - they are not creative and not very challenging. As for the length, Dark Lore Mysteries is a very short game.
All in all, Dark Lore Mysteries is nothing to write home about - it is easy and straightforward with nothing new or interesting.
Graphics: 3/5 Stars
Sound: 3/5 Stars
Story: 4/5 Stars
Gameplay: 3/5 Stars
Puzzles: 2.5/5 Stars
Control and Navigation: 4/5 Stars
Fun Factor: 3.5/5 Stars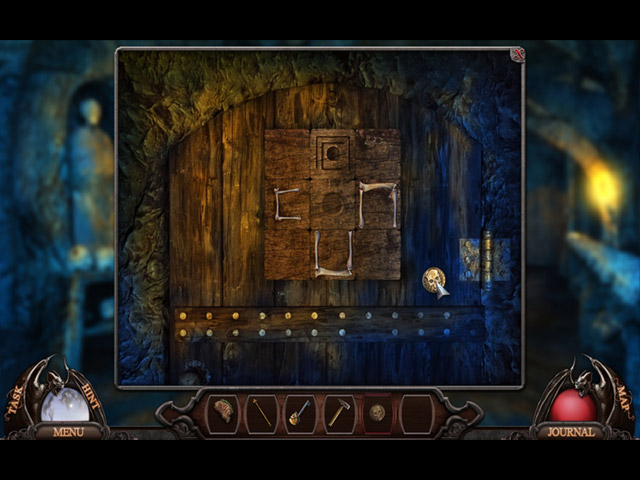 Rating: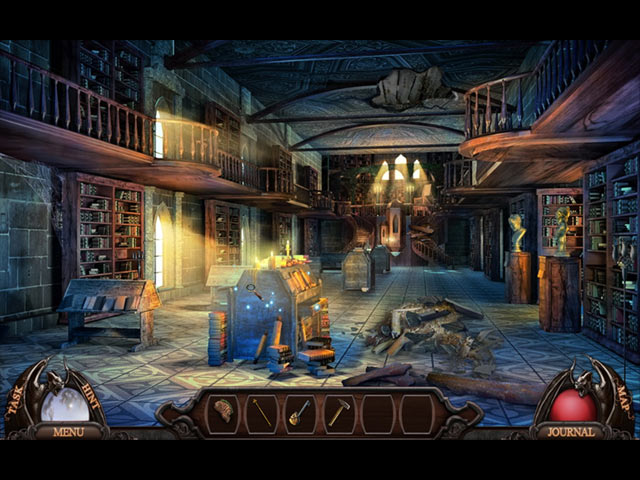 Looking for similar games? we recommend:
-
Blood and Ruby
-
Shades of Death: Royal Blood
-
Charlaine Harris: Dying for Daylight
Share This: