Name: Chimeras: Tune of Revenge Collector's Edition
Release Date: 08 February 2013
Developer: Elephant Games
HD for iPad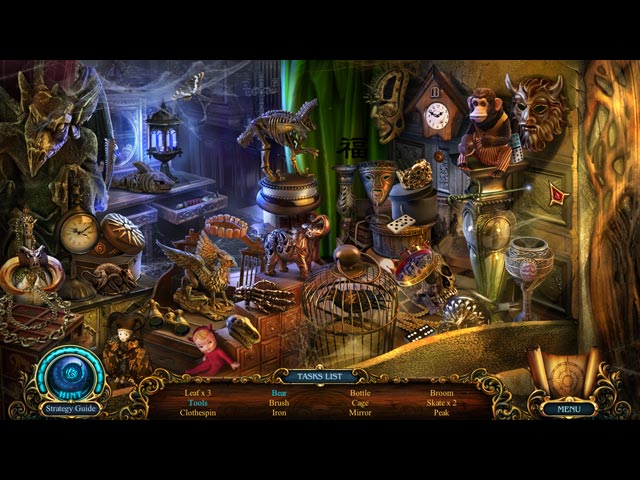 Elephant Games always offer us something new in each of their new game, they have made them all from detective mysteries, bright and cheerful fantasy, science fiction, thrilling and horror and now, dark fantasy!
Chimeras: Tune of Revenge can be very well described as a Fantasy game because it includes so many fictional characters; here you will find them all from Medusa, Evil talking book, Dragon and of course, Chimeras! The theme of the game is dark since the plot of the game is fairly desperate. The story is extremely well written and incredibly captivating; the secrets are carefully reveal one by one which make the game very thrilling! Moreover, there are over 12 curse cards to collect, each will tell you a part of the story and they are required for the ending of the game.
The presentation of Chimeras is as well stunning! Graphics are gorgeous, attractive and crisp as expected from Elephant Games. Music does not feels out of place nor irritating, it is professionally composed and plays at the right place, the right time. Voice overs are decent especially the voice of the main villain which is really remarkable.
Move on to the gameplay, Chimeras has a great balanced between Hidden Object scenes and Puzzles. Hidden Object scenes are not always junk piles, animations within the scenes are very cleverly thought and items are easy to find. For the puzzles, it is a pity that they are not very unique and also, not challenging; this might let down some of the fans.
The adventure gameplay although very smooth and fast-paced, it is very easy. Actions to do are nothing creative, unlocking doors, put pieces into slots, digging holes, fishing stuff out of the pond and all other predictable actions. There is also a map provided, it allows fast-travel but it is actually pretty hard to figure out which is where on the map. The hint and skip buttons recharge at a satisfying rate and they are useful. Another complain is that the length of the main game is relatively short compared to some other games by the same developers; fast players should expect around 3 hours of gameplay.
The Bonus Chapter fells a little bit unnecessary but it is still very solid and well made. In addition to that, the Collector's Edition includes collectible Lost Pets, additional mini-games, wallpapers, artwork, strategy guide, and soundtracks. Despite its not challenging gameplay and short length, Chimeras: Tune of Revenge is a very entertaining and surprisingly hooking game.
Graphics: 5/5 Stars
Sound: 4.5/5 Stars
Story: 5/5 Stars
Gameplay: 3.5/5 Stars
Puzzles: 4/5 Stars
Control and Navigation: 4.5/5 Stars
Fun Factor: 5/5 Stars
Extras: 4/5 Stars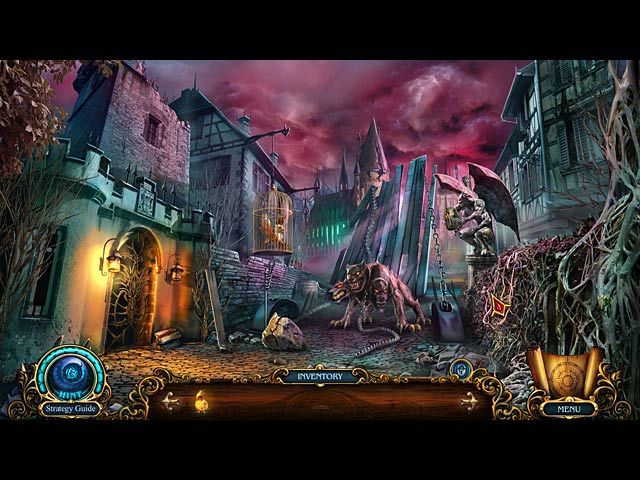 Rating: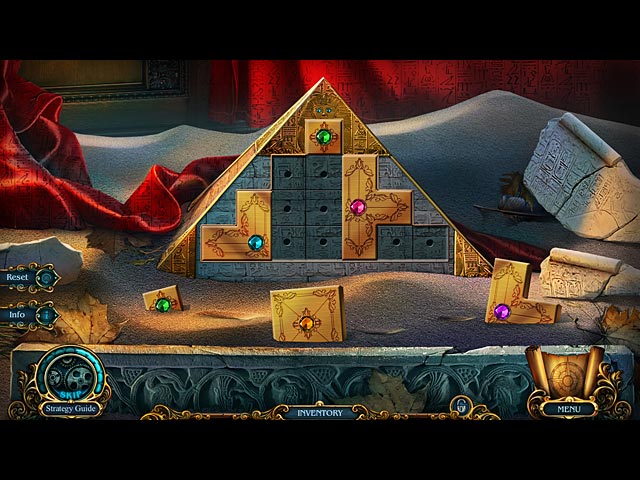 Looking for similar games? We recommend:
Share This: