Name: Amaranthine Voyage: The Tree of Life Collector's Edition
Release Date: 28 January 2013
Developer: Eipix Entertainment
For iPhone and iPod Touch
HD for iPad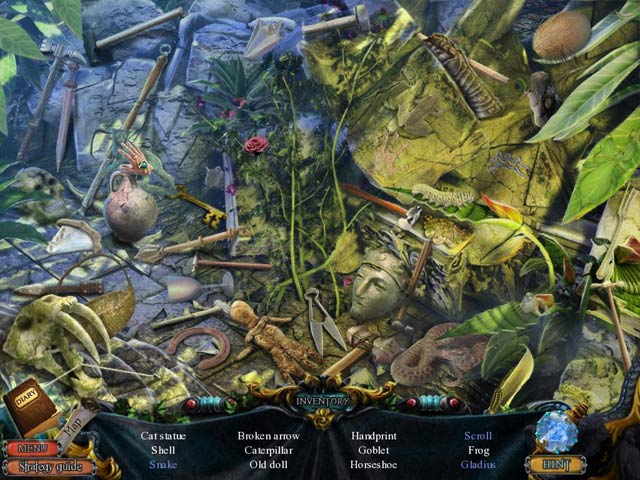 Not long ago, Eipix Entertainment brought us a fantastic HOPA game
Final Cut: Death on the Silver Screen
- now it is time for the showcase of their second game!
Amaranthine Voyage: The Tree of Life is a fantasy-based Hidden Object Adventure game where you have to take a dangerous journey across many exotic places to defeat the dark force and save Tree of Life. The story really did sound promising so we are a little disappoint when we found out that the game is rather slow-paced; still, it is interesting enough to hold our attention.
On the visuals side, they are very well done. We would not describe the graphics as 'clean' since they are quite messy at times but they are definitely great-looking and the locations are always amusing to look at as they are not another abandoned church, garage or graveyard. The music is awesome too and does not feel out of place, in contrast, voice overs are a bit inconsistent and sound shaky sometimes. The game uses many live-acting cut scenes and animations. Most of they acting are good but a few are too over-the-top which annoyed us.
Amaranthine Voyage: The Tree of Life plays like a standard Hidden Object Adventure game, you find items, play Hidden Object scenes, solve puzzles and move on. The gameplay is in fact, quite easy because there are often tips and hints available (well, even on the difficult mode). The hint and skip button recharge at a reasonable rate which is good. Hidden Object scenes are good but can be too messy, puzzles are nothing outstanding but they are very fun.
What we love about Amarathine Voyage apart from its unique, creative game-world is that it provides the players with many extras along side with the main gameplay. There is an interactive map and two types of collectibles to be collected. There are also achivements in which some of them are 'mystery' - really interesting. The Extras for Collector's Edition includes a decent Bonus Chapter, a Strategy Guide, Re-playable mini-games and hidden-object scenes, the normal Wallpapers, Art and Soundtracks and the very special Behind-the-Scenes video.
Overall, Amaranthine Voyage: The Tree of Life is a delicate Hidden Object Adventure game, with great art and fun gameplay. Moreover, it is loaded with extras and fun factors - try it yourself to see if you like it.
Graphics: 4/5 Stars
Sound: 4/5 Stars
Story: 4/5 Stars
Gameplay: 4/5 Stars
Puzzles: 3.5/5 Stars
Control and Navigation: 4/5 Stars
Fun Factor: 4.5/5 Stars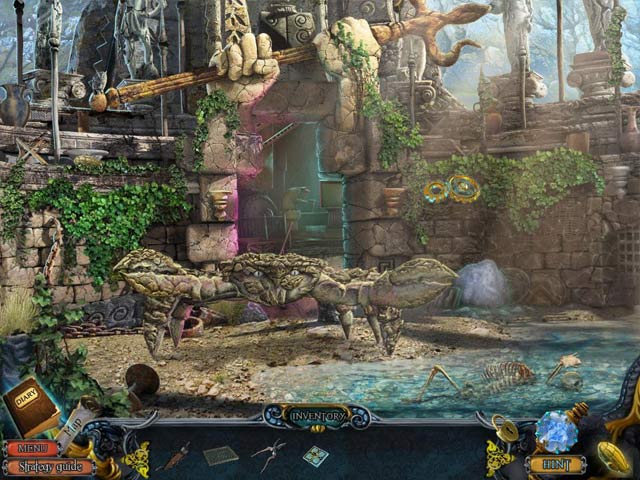 Rating: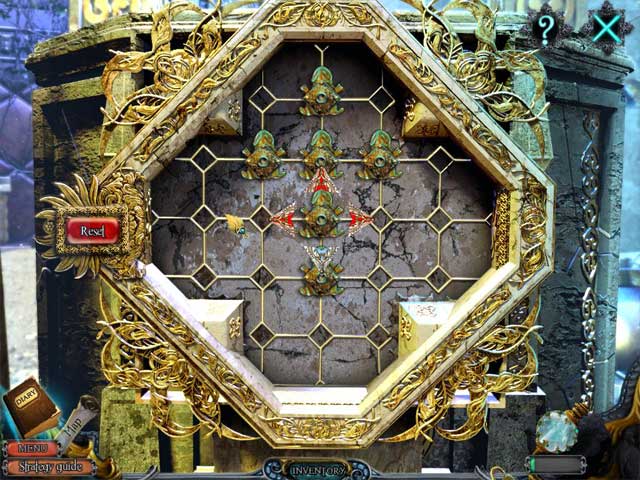 Looking for similar games? We recommend:
-
Temple of Life: The Legend of Four Elements
-
Shaolin Mystery: Revenge of the Terracotta Warrior
-
Botanica: Into the Unknown
Share This: