Name: 9: The Dark Side Of Notre Dame Collector's Edition
Release Date: 11 February 2013
Developer: Play Favorite Games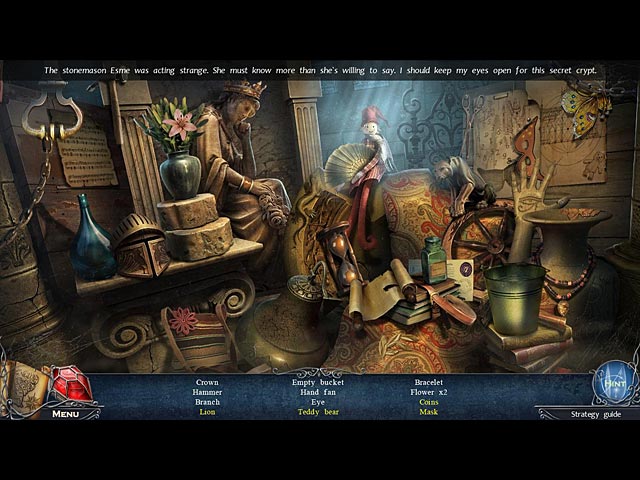 In 9: The Dark Side Of Notre Dame, you once again have to take on the role of a detective, solve the curse, reveal the secrets and rescue a young girl!
9: The Dark Side Of Notre Dame is a retelling of Victor Hugo's classic work and it actually does a pretty good job. Yes, it does not follow the novel scene by scene because most of the story is what the developers imagined up themselves. Anyway, the story is good enough to keep you entertained and hooked. However, it is quite difficult to keep track of the story because there are many notes lying around the locations you explore and there is not journal or any kind of notebook to keep track of those events and stories.
9: The Dark Side Of Notre Dame has improved upon its predecessor. Graphics are sharper, more detailed and amazingly beautiful! Even in Hidden Object scenes, graphics are clear and objects are not too difficult to find; they also include many interesting interactions within those scenes. Character models although could look a little bit weird, they are indeed very nice - their movements are very smooth too. Music fits the game well and voice overs are good.
Puzzles are one of the best aspects of this sequel. The game offers us a huge variety of puzzles, most of them are surprisingly very unique! They are on the challenging side but are not impossible to solve, instructions are clear and players can simply forget about skipping them since they are purely entertaining!
The gameplay is great too, not long into the game you will receive an amulet to allow you to see the glyph like in the first game. What is new in this sequel is the cute, little gargoyle who will accompany you. It helps you reach places where you can't reach and access places where you can't go; it also occasionally make some funny comments which we think it is a very nice touch on the game. 9: The Dark Side Of Notre Dame relies heavily on backtracking and we are sure many of you will be doomed if there is no map. Luckily, there is an interactive map in the game which leads you to areas of interest.
9: The Dark Side Of Notre Dame includes 30 achievements which are not really difficult to earn. The length of the main game is around 3-4 hours which is not very long for a Collector's Edition and what disappointed us the most is its Bonus Chapter. The Bonus Chapter is the prequel of the game, the story is thin and confusing while the gameplay is not as good as in the main game and the length is 30 minutes short!
9: The Dark Side Of Notre Dame is a great game in nearly all aspects and has very innovative puzzles we rarely found in today's Hidden Object Adventure games. It might fails to provide the players with heavy-Bonus Content so you might want to consider buying the Standard Edition when it comes out instead.
Graphics: 4.5/5 Stars
Sound: 4.5/5 Stars
Story: 4/5 Stars
Gameplay: 3.5/5 Stars
Puzzles: 5/5 Stars
Control and Navigation: 4/5 Stars
Fun Factor: 4/5 Stars
Extras: 3/5 Stars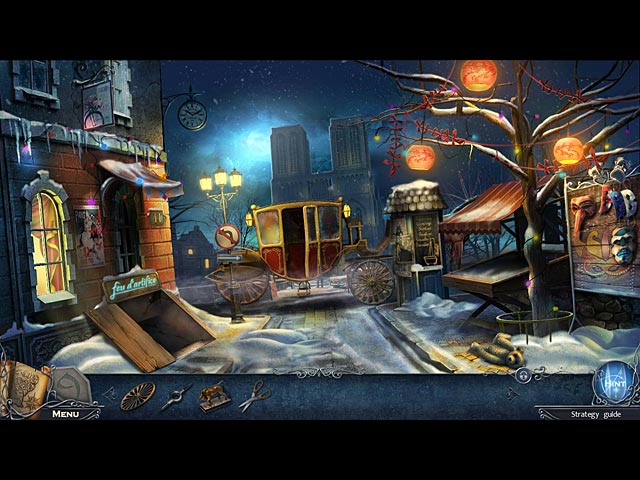 Rating: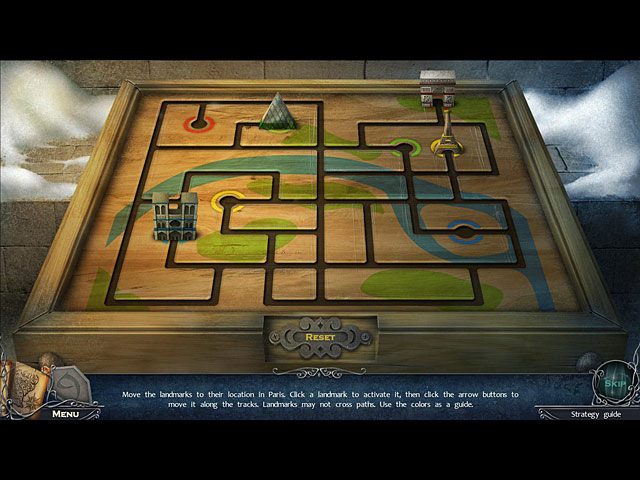 Looking for similar games? We recommend:
-
Chimeras: Tune of Revenge
-
The Torment of Whitewall
-
Hidden Mysteries: Notre Dame - Secrets of Paris
Share This: