Name: Time Mysteries: The Final Enigma Collector's Edition
Release Date: 14 January 2013
Developer: Artifex Mundi
For iPhone and iPod Touch
HD for iPad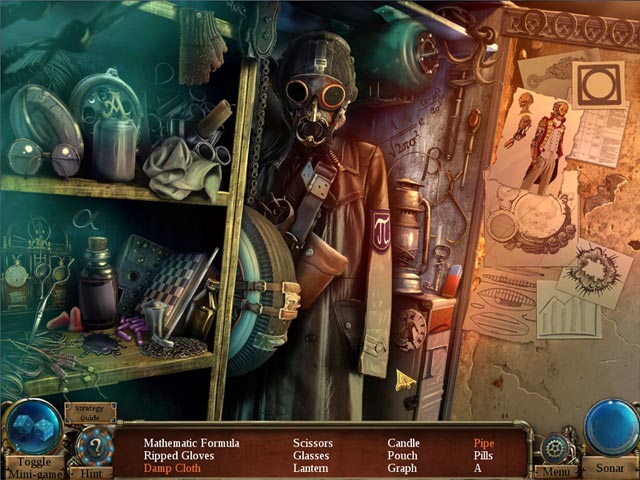 The once evil Viviana and Merlin are back for their final fight in this ending of the successful Hidden Object Adventure trilogy 'Time Mysteries' by
Artifex Mundi
.
The story continues seamlessly from
The Ancient Spectres
. Moreover, the story is not thin and really interesting, the developers do not rely on the same story-themed for the sequel as some developers did. The time-travel device also adds in a lot of unique feelings and excitement in the game, the device simply acts as a map which allow you to jump into another time period. Similar to the previous games, things you do in the past can affect the future, what a great idea this is?
However, this can be a problem too. Since the time-travel device indicates areas with available actions with a big green mark, all you need to do is basically open to device and click on those locations. This makes the gameplay really really easy. The Puzzles are also easy and not very creative, there is also not much of variety offered. Most of the puzzles are either repeating the sequence, tiles sliding or mathematical adding; each time with a slight twist.
Despite the unchallenged gameplay, the Hidden Object scenes are on the difficult side. There are plenty of them in the game, all of them are very well done. Some objects are easy to find while some are not as easy. Fortunately, there is an alternative mode to finding objects in which the game called Toggle Mini-Games; indeed really entertaining.
The visuals and audio aspects of this game is outstanding! Graphics are crisp and beautiful to look at; all locations are very detailed and nicely colored. Music is great and voice overs are as good. What we also like is that in the easiest mode, the skip button refills fast and there is no waiting time to use the Hint button!
The length of the game is satisfying and ends the series beautifully; the Bonus Chapter is about 50 minutes long features both new and old locations and it is such a pleasure to be able to revisit some locations from the previous game! Other Extras includes a Strategy Guide, different sizes Wallpapers, replayable Hidden Objects and Puzzles and a very detailed Time Mysteries Encyclopedia!
Time Mysteries: The Final Enigma might not be
Artifex Mundi
's masterpiece but when compared to other HOPAs in the market, it is among the highest quality ones. The graphics are superb, story is hooking and gameplay is interesting (although too easy).
Graphics: 4.5/5 Stars
Sound: 4/5 Stars
Story: 4.5/5 Stars
Gameplay: 3/5 Stars
Puzzles: 3/5 Stars
Control and Navigation: 4/5 Stars
Fun Factor: 4.5/5 Stars
Extras: 4/5 Stars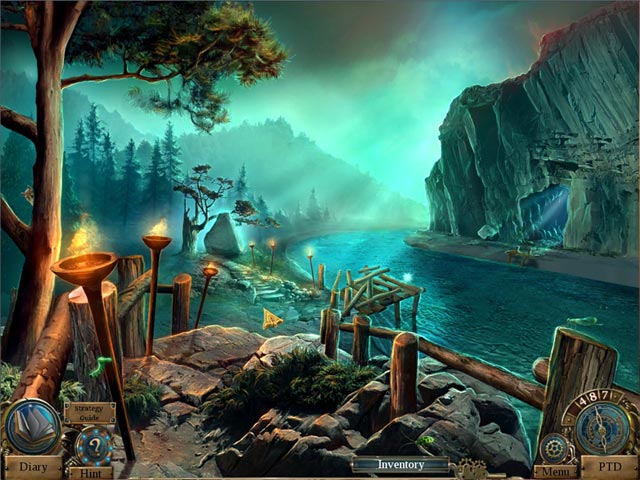 Rating: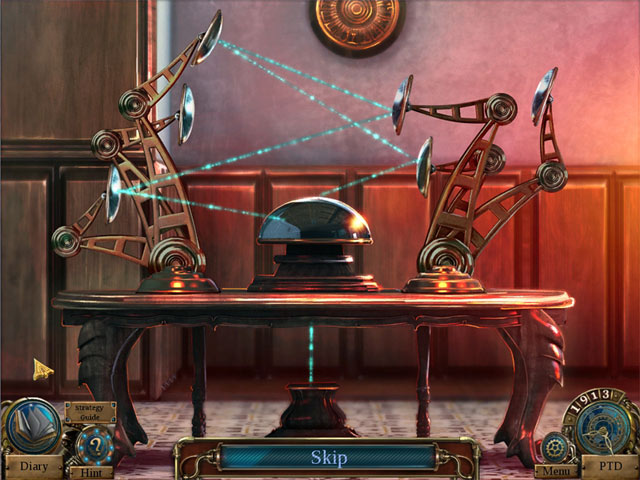 Looking for similar games? We recommend:
-
Nightmares from the Deep: The Cursed Heart
-
Nightmare Realm: In the End...
-
Treasure Seekers: The Time Has Come
Share This: