Name: Surface: The Soaring City Collector's Edition
Release Date: 25 January 2013
Developer: Elephant Games
HD for iPad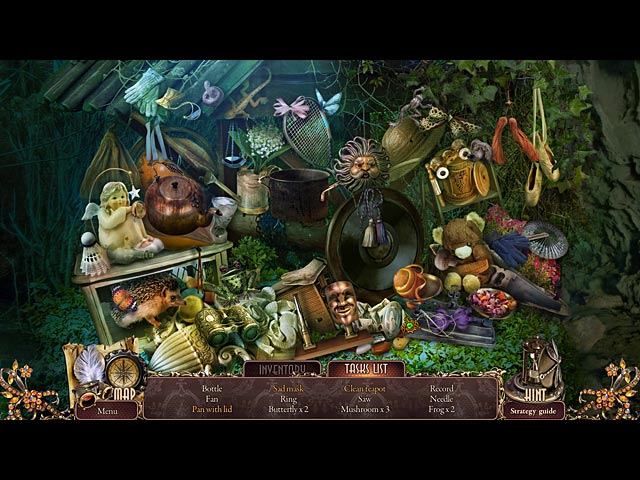 Along with ERS Game Studios, Elephant Games is another casual game developer that release a new game very often; we seem to be getting an average of 2 games per month since a couple months ago. That is not a bad thing at all as Elephant Games never fails to deliver us highly entertaining, top quality games. Surface: The Soaring City is just another example of what we meant.
Surface: The Soaring City is the third game in the best-selling Surface series, despite of it being the 'third' game, it can be looked as a standalone game. The story is brand-new and has no connection to the previous two games. Surface: The Soaring City has one of the most creative and captivating story we have seen in HOPA games lately, a story about a flying island and human with wings...who wouldn't love that? Unlike in some other games, the story is very heavy in this game; the story is being delivered through well-crafted cut scenes and notes and you can get a recap of the story through the map button at the bottom right corner.
The graphics are beautifully drawn, many scenes are really attractive and feel 'unique'. We can see that the developers have put a lot of thoughts and imaginations in this game. All animations and cut scenes are simply gorgeous although they can be a little bit fuzzy. The music is amazing and the voice overs are again, top-notch! The live actors play their roles very well, however, it is quite annoying to see their lips do not match the speech they deliver, they obviously speak in a different language.
The Hidden Object scenes are creative, they still based on the familiar 'finding objects from the list' type of gameplay but some objects require interactions from items in our inventory, very interesting! Puzzles are a mixed of typical ones and unique ones (most of them are unique); very entertaining and addicting!
The gameplay is very smooth and busy; in each scene there are loads of tasks to do. The map allows you to jump and tells you active areas. Moreover, the hint button and skip button recharge at a reasonable rate. Unfortunately, the gameplay is not as challenging as we hope it will be, but that isn't a major complain.
Surface: The Soaring City has everything a good Collector's Edition should have from Achievements, Strategy Guide, Screensavers, Wallpapers, Concept Art, Soundtracks, unlockable mini-games, bonus videos - the game even includes collectibles which will allow you to have an access to the Philanthropy area, great idea! The main game is quite long, should lasts around 4 to 5 hours for fast players and the Bonus Chapter is as fantastic as the main game, if not, even better!
Surface: The Soaring City will take you on a mind-blowing journey presented through its gorgeous artwork, great music, imaginative gameplay, very best story and Extras loaded bonus section. Elephant Games has done it again!
Graphics: 5/5 Stars
Sound: 5/5 Stars
Story: 5/5 Stars
Gameplay: 4/5 Stars
Puzzles: 4.5/5 Stars
Control and Navigation: 4.5/5 Stars
Fun Factor: 5/5 Stars
Extras: 5/5 Stars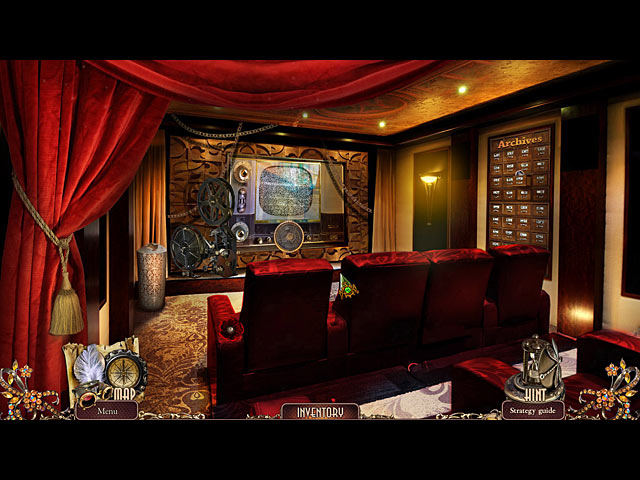 Rating: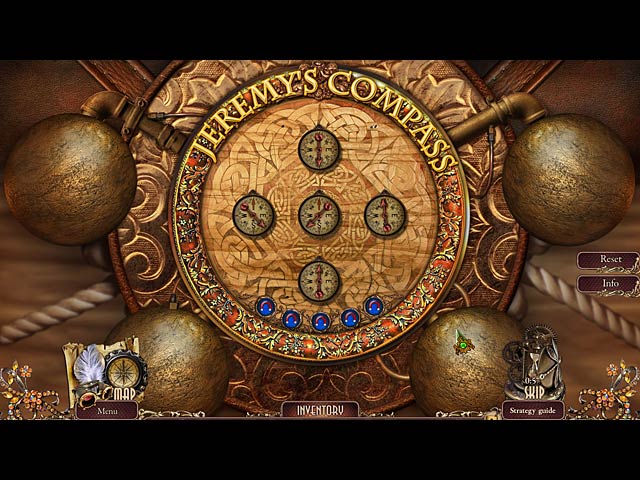 Looking for similar games? We recommend:
-
Surface: The Noise She Couldn't Make
-
Royal Detective: Lord of Statues
-
Eternal Journey: New Atlantis
Share This: