Name: Grim Tales: The Stone Queen Collector's Edition
Release Date: 04 January 2012
Developer: Elephant Games
HD for iPad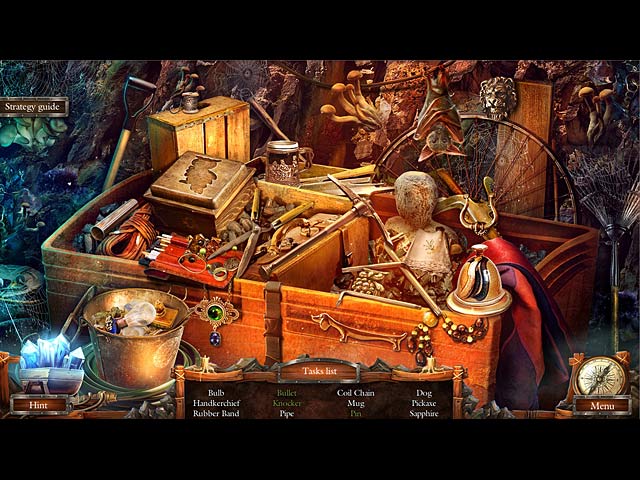 Grim Tales is one of the most successful series from Elephant Games, the three previous games
The Bride
,
The Legacy
and
The Wishes
scored very high ratings from us. The Stone Queen is the fourth installment in the series in which the story shallowly continues from the last game.
The Stone Queen tells the story of the Stone Queen who used to protect the mine and the miners in the town, one day, her angers erupted and turned everybody into stone statues! You also found Brandon, your nephew got into another trouble so again, it is your duty to solve the mystery and rescue Brandon from his mysterious illness.
The visual presentation of this game is as fantastic as ever! If you feel like the first, second and third games in the series already have fantastic graphics then this one will make you stunned. Locations are beautifully crafted, special effects are perfect and all scenes are crystal clear and eye-candy.
Despite its great voice overs; the music is not so great. There are many times where the music and sound effects are absent which turn the game into a dead quiet atmosphere and this really ruins and the mood of the game.
The Hidden Objects scenes are easy and fun to play; puzzles are sometimes very creative and entertaining. There is a map in the game which allow you to fast-travel and it shows you different objectives in each location.
We might already got spoiled by the past extras-loaded Collector's Editions from Elephant Games which make The Stone Queen a let down from the developer. No achievements, no collectibles, no mini-games, no movies just the standard Strategy Guide, Wallpapers, Concept Art and Soundtracks. Luckily, the Bonus Chapter is extremely long which can last up to 2 hours for slower players, however, there are very few new locations you can explore.
Grim Tales: The Stone Queen is a slight disappointment, while it provides you with gorgeous graphics, exciting story and great mini-games; the gameplay is very simple and the extras are very thin.
Graphics: 5/5 Stars
Sound: 3/5 Stars
Story: 4.5/5 Stars
Gameplay: 3.5/5 Stars
Puzzles: 4.5/5 Stars
Control and Navigation: 4.5/5 Stars
Fun Factor: 4.5/5 Stars
Extras: 3/5 Stars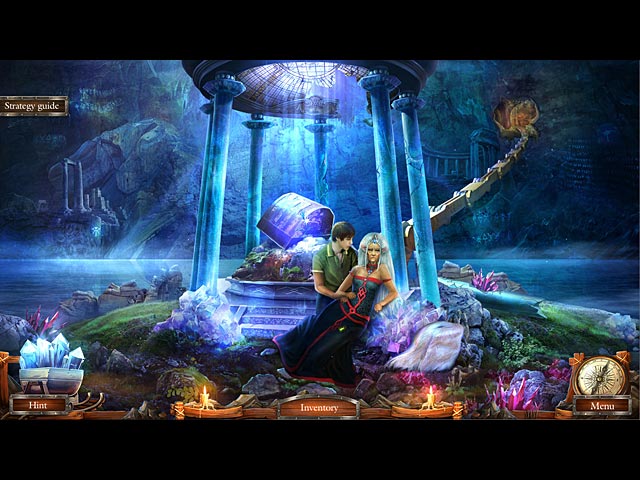 Rating: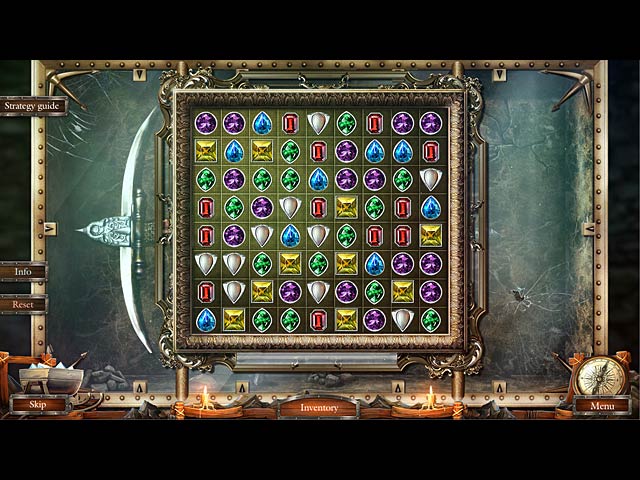 Looking for similar games? We recommend:
-
Detective Quest: The Crystal Slipper
-
Unfinished Tales: Illicit Love
-
Time Mysteries: The Ancient Spectres
Share This: