Name: Dark Tales: Edgar Allan Poe's The Gold Bug Collector's Edition
Release Date: 11 January 2013
Developer: ERS Game Studios
For iPhone and iPod Touch
HD for iPad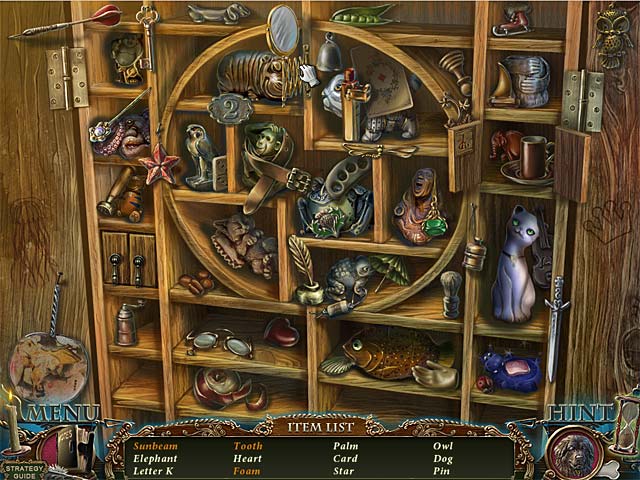 Since the first game, all games in the famous Dark Tales series have all been released as Collector's Editions. Now it is the fourth one, is it really still worth the Collector's Edition price tag?
If you expecting for an in-depth, intense and exciting story; you might be very well disappoint. In this latest addition of Dark Tales series based on the grand work of Edgar Allan Poe's The Gold-Bug. You are on the task to help LeGrand find the location of the ancient treasures; on the way you will meet many suspicion characters as well as friends to help you with the task. The plot in the game is a nice twist from the original novel, however, the story itself is pretty thin and many times can be boring.
Graphics and animations are nicely done although could have been much clearer. Scenes are detailed and the 2D artwork is great to look at both inside and outside Hidden Object scenes. The characters move smoothly and not jerky; cutscenes are amazing too! The music is nothing to praise about as it is very similar to the ones used in the previous games but they suit the game well anyway.
On the good side, the game offers you a huge variety of puzzles. Most of the puzzles are very interesting and creative. A few puzzles might seem a little bit out of place and have nothing to do with that particular area. They are on the easy side and sometimes even too easy. Hidden Object scenes can be sorted into two types, standard ones and ERS's interactive ones; each scenes has to be visited twice.
In addition to that, there is a dog which serves as your companion. The dog can smell the blood stained on items and lead you to correct spot, a nice idea even though sometimes do not make any sense. The hint system works well inside the Hidden Object scenes and also outside of them.
The Extras include Wallpapers, Screensavers, Calendar Wallpapers, Soundtracks, Concept Art, a 50 minutes long Bonus Chapter, replayable HO scenes and Puzzles and a Strategy Guide.
Dark Tales: Edgar Allan Poe's The Gold Bug is a solid Hidden Object Adventure game but it still requires some polish. We would be appreciated if graphics are less foggy and for the story to be more exciting, some achievements or collectibles would be very good too.
Graphics: 4/5 Stars
Sound: 3.5/5 Stars
Story: 3/5 Stars
Gameplay: 3.5/5 Stars
Puzzles: 4/5 Stars
Control and Navigation: 3.5/5 Stars
Fun Factor: 3.5/5 Stars
Extras: 3.5/5 Stars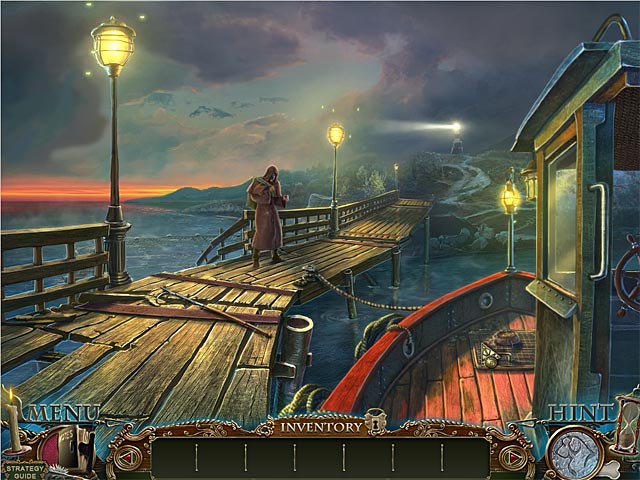 Rating: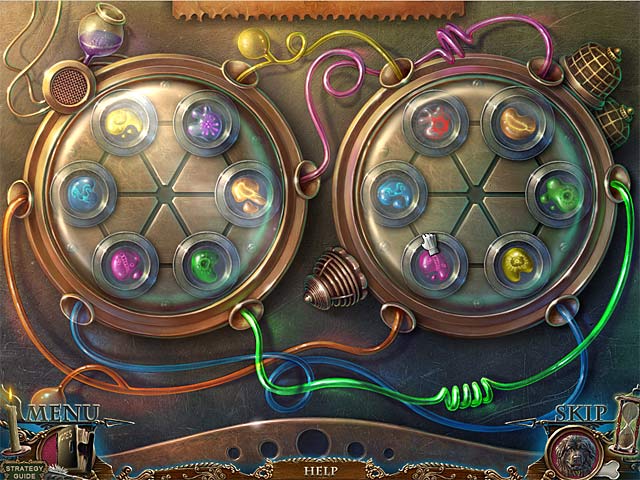 Looking for similar games? We recommend:
Share This: