Name: Dark Canvas: A Brush With Death Collector's Edition
Release Date: 18 January 2013
Developer: Vast Studios
HD for iPad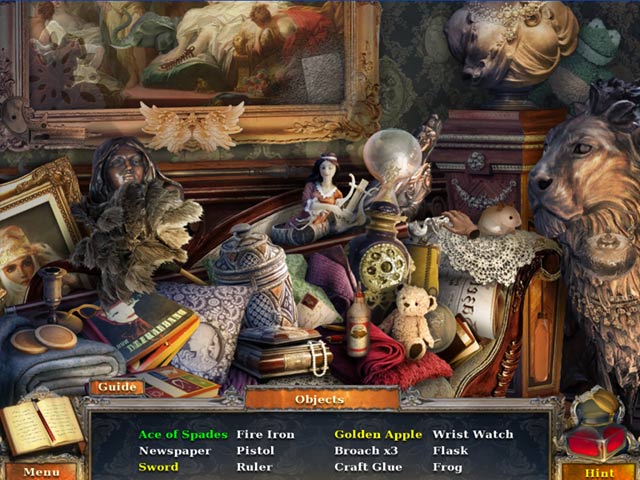 On the surface, Dark Canvas: A Brush With Death might seem to be just a standard Hidden Object game with 'rescuing your daughter' kind of story - it actually worth playing more than that!
Yes, Dark Canvas is a story about your missing daughter but this time you are also on task to reveal secrets about the mysterious painter 'Virgil' who can predict futures through his paintings; somehow all of his works lead to the death of the villagers, they believed that Virgil and the evil legend of the Silhouette is connected!
Apart from the exciting story, this game also has appealing graphics. Graphics are clear and beautiful, few scenes are a little bit too dark but overall the visuals is impressive. The characters are also good-looking, however, their mouths do not move when they talk which we found this relatively annoying! The voice overs are not so great, sometimes very jerky.
Hidden Object scenes are difficult and thankfully, there are not very many of them. Many objects (not all) are very hard to find because they blend in too well with the background. We are very glad to see that some Hidden Object scenes are highly interactive, the kind that we loved from the recent ERS's games where you need to find one object to interact with another. Puzzles are very entertaining, not entirely unique but not boring either.
The game offers 3 gameplay mode; surprisingly, the hardest mode still includes black bar tips which sometimes tell you very obvious hint about the object you click on, this will surely annoyed some advanced players. The game provides you with several cursor options; sad to say that none of them work really well. The game's cursor is too big while the another option given is too small.
The length of the game is around 3-4 hours, the Bonus Chapter really adds to the story and the length is reasonable. Other Extras include are replayble Hidden Objects and Puzzles, Achievements, Art Gallery, Wallpapers, Screensavers, Soundtracks and a Strategy Guide.
Dark Canvas: A Brush With Death is a great game with great story and great graphics; the developers still need to work on some technical issues such as the jerky voice overs, uncomfortable cursor and the not-difficult gameplay mode.
Graphics: 4/5 Stars
Sound: 3.5/5 Stars
Story: 4/5 Stars
Gameplay: 4/5 Stars
Puzzles: 4/5 Stars
Control and Navigation: 3/5 Stars
Fun Factor: 4/5 Stars
Extras: 4/5 Stars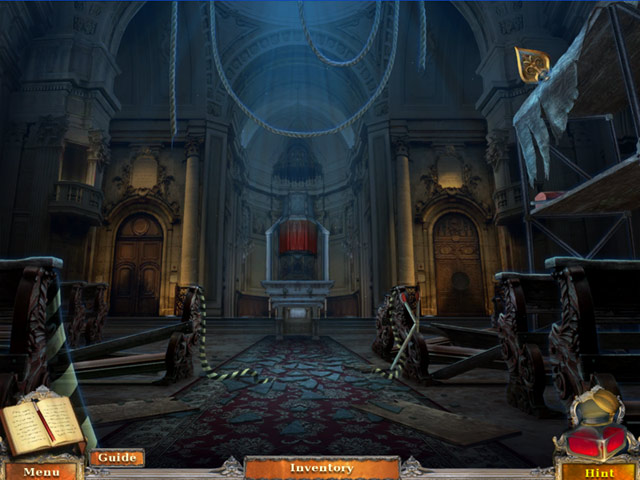 Rating: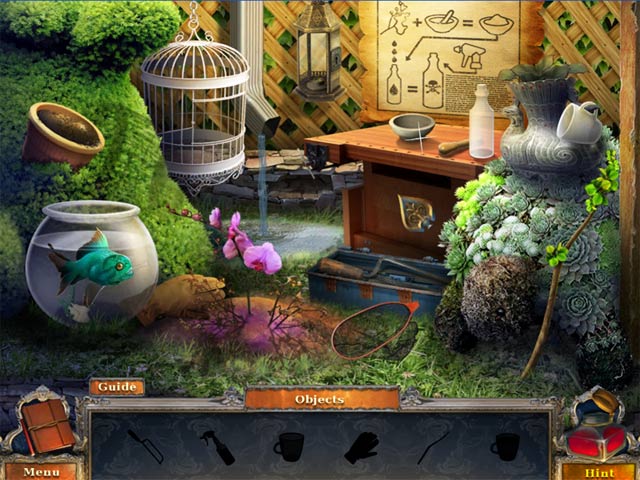 Looking for similar games? We recommend:
-
Shattered Minds: Encore
-
Nightfall Mysteries: Black Heart
-
Lost Souls: Enchanted Paintings
Share This: