Name: Spirits of Mystery: The Dark Minotaur Collector's Edition
Release Date: 28 December 2012
Developer: ERS Game Studios
For iPhone and iPod Touch
HD for iPad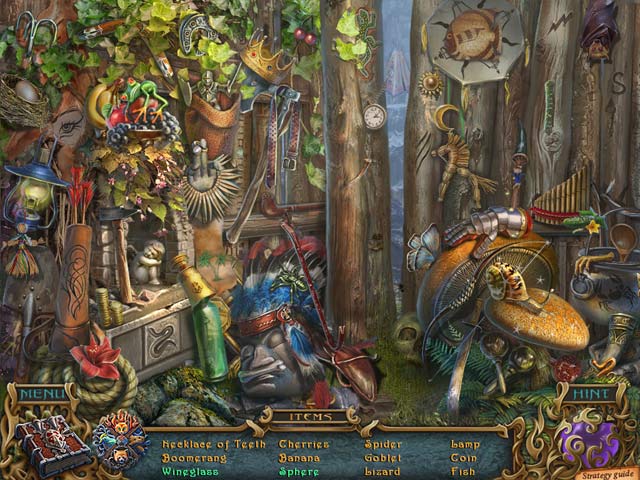 Spirits of Mystery: Song of the Phoenix is surely one of ERS's masterpieces. Spirits of Mystery: The Dark Minotaur tkaes on another magical fantasy journey in the shoe of the Princess; this time on the quest to find her missing magic animals.
The main idea of the plot is nothing to be excited about, another finding and rescuing missing people (animals...whatever!), defeat the baddies and save the world type. Although The Dark Minotaur provides some little nice twists in the game that would make you surprised.
The graphics are great to look at as they are the same ERS's style and quality. Animations and movements are very smooth, voice overs are great as usual and visuals effects are great too! As it is fantasy themed game, you will be able to discover a lot of magical plants, animals and items; these are beautifully drawn and colored and really attractive as well!
The Hidden Object scenes are a mixture of standard list type with few interactions and ERS's original interactive type. Both types are well made and (specially the latter type) are highly entertaining! Many puzzles are unique, creative and very interactive, however, a lot of them are ridiculously easy as if to insult our intelligence!
On the way, you will be able to rescue the missing animals and feed them in order to receive some important items. It is a nice and cute concept but we found it a little bit silly; why would the animals provide you those items? There is also an invisible potion in which you will drink a couple of time during the game; another nice idea here.
The Extras include a Strategy Guide, Puzzles, Hidden Object scenes, Concept Art, Wallpapers, Screensavers, Soundtracks and and a very interesting User Pictures. The User Pictures are basically avatars in which you can save them and use them as your profile pictures in forums and online communities; an interesting idea but not necessary useful. The length of the main game is on the short side but the Bonus Chapter is surprisingly great and long!
Spirits of Mystery: The Dark Minotaur is a beautiful and entertaining fantasy ride even though the gameplay is nothing really fresh and could be very easy for advanced players.
Graphics: 4/5 Stars
Sound: 4/5 Stars
Story: 4/5 Stars
Gameplay: 3.5/5 Stars
Puzzles: 3/5 Stars
Control and Navigation: 3.5/5 Stars
Fun Factor: 4/5 Stars
Extras: 4.5/5 Stars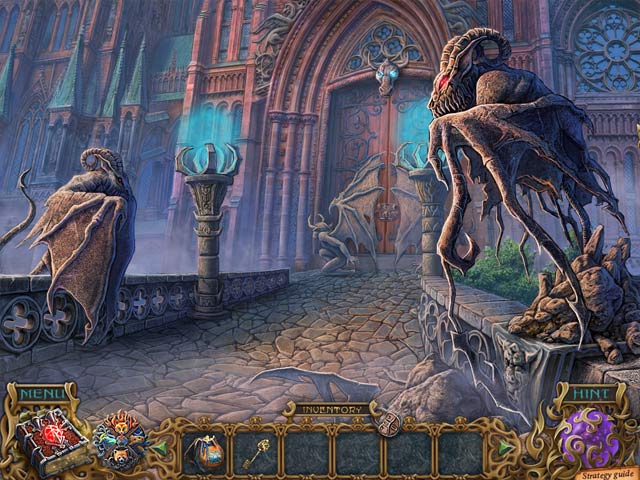 Rating: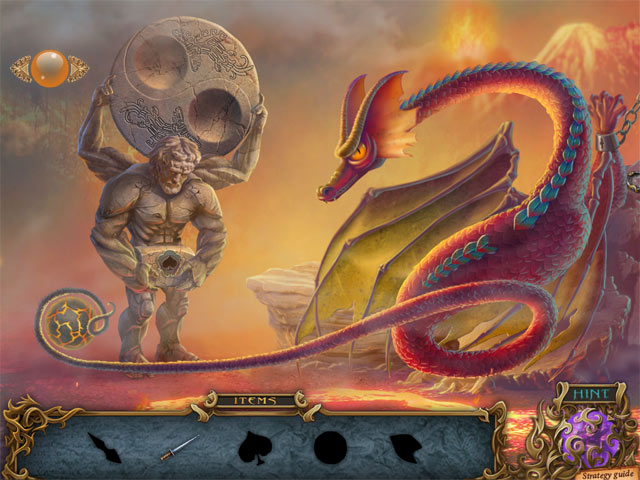 Looking for similar games? We recommend:
-
Azada: In Libro
-
Awakening: The Skyward Castle
-
Echoes of the Past: The Revenge of the Witch
Share This: