Name: Phantasmat: Crucible Peak Collector's Edition
Release Date: 07 December 2012
Developer: ERS Game Studios
For iPhone and iPod Touch
HD for iPad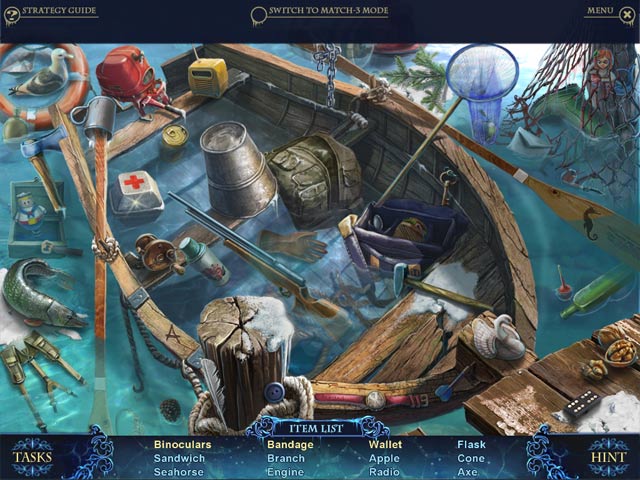 Back in 2009, Codeminion brought along one of the best Hidden Object Adventure game,
Phantasmat
, even now when the technology all moves forward, it is still one of the best. It is a sad story to see such a talented developer 'Codeminion' moved away from developing the sequel to the fantastic game, no matter why ERS Game Studios, another promising developer in the Casual Game market took over the sequel.
ERS-G is well-known for its Hidden Object Adventure gameplay style, we have complaint about the fact that all of their games play very similarly sometime back and we were glad to see some improvements in their latest works. We have to admit that ERS-G did a brilliant job on keeping the format of Phantasmat: Crucible Peak similar to its prequel. For example, it has the same 'simple but stellar' interface, similar Hint and Skip button with timer, similar Hidden Object scenes with the ability to switch into Match 3 mode and similar story based around rescuing characters from their dreadful past.
Graphics are absolutely gorgeous which is to be expected from ERS-G productions; the visual effects are specially great and the snowy-theme is really stunning. All animations are expertly animated, voice overs are decent and the opening cut scene is outstanding! Sadly, we found the music a bit tired; they are playing in loops and sometimes feel out of place.
It's a pity that the Hidden Object scenes are mostly junk piles and the graphics are not as well crafted as in the main game. As mentioned above, the lovely ability to switch to Match 3 mode is still there and it is even better with all the power ups to earn. The puzzles are sometimes dead easy but sometimes very challenging, a few of them are unique and very fun too. moreover, there is a lot of backtracking in this game, an additional of an interactive map would be preferable.
What is missing in this sequel is the sense of chill and the creepiness we got from playing the first game. Maybe the story is not depressing enough? Or maybe the atmosphere is not as gloomy. We also missed the uniqueness and the creativity in the first game; Crucible Peak feels just like a typical high-quality Hidden Object Adventure game but with an anticipating title and a high production value.
The length of the main game is on the long side and the Bonus Chapter gives you an extra of 50 minutes approximately. Other Extras includes a Strategy Guide, Bonus Hidden Object scenes, Bonus Mini-Games, replayable cut scenes, soundtracks, wallpapers, concept art and screensavers.
Phantasmat: Crucible Peak is an awesome game if you look at it as a standalone game but when compared to the original Phantasmat, this sequel feels like a big let down. It has gorgeous visuals, good story, fun gameplay but what's more than that?
Graphics: 4.5/5 Stars
Sound: 4/5 Stars
Story: 4/5 Stars
Gameplay: 4/5 Stars
Puzzles: 4/5 Stars
Control and Navigation: 3.5/5 Stars
Fun Factor: 4/5 Stars
Extras: 4/5 Stars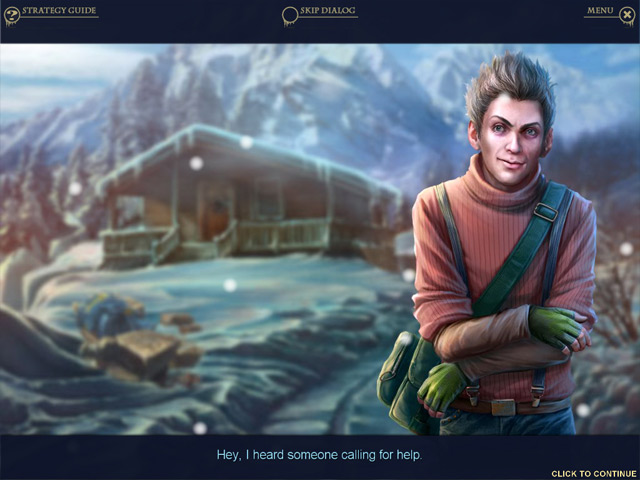 Rating: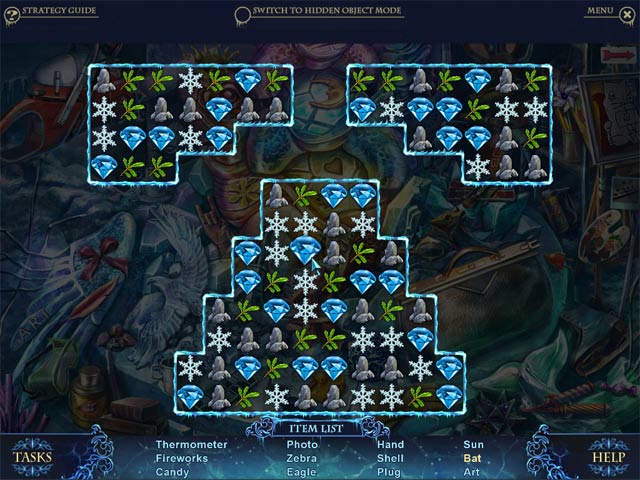 Looking for similar games? We recommend:
-
Living Legends: Ice Rose
-
Mystery Trackers: Raincliff
-
Forbidden Secrets: Alien Town
Share This: