Name: The Lake House: Children of Silence Collector's Edition
Release Date: 20 December 2012
Developer: Alawar Friday's Games
For iPhone and iPod Touch
HD for iPad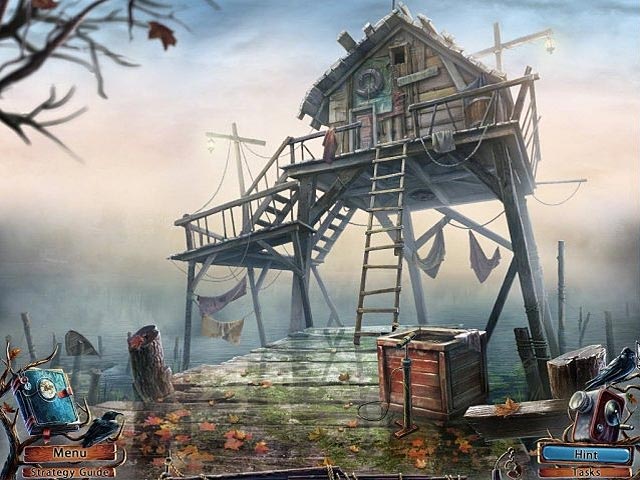 Alawar Friday's Games had made quite a number of amazing games in the past including the two greatest hits "
Stray Souls: Dollhouse Story
" and "
Dark Strokes: Sins of the Fathers
". The studio has again produced another fantastic Hidden Object Adventure game "Lake House: Children of Silence"!
Despite the fact that the game is being released just a few days before Christmas; this is not a holiday game. It is not festive, not bright, not cheerful, in opposite, it is gloomy, ominous and quite desperate as well. The story is very interesting and indeed captivating. You must go back to the Lake House; the place where your fiancée grew up in which you found her being kidnapped right in front of you. You have to solve the mystery about her brother and the haunted mask he wears while also try to save your girl.
The visuals are excellent! The atmosphere is very creepy; thanks to the fog and sea-mist which add a lot of feelings in the game. The music is also very creepy as well, sound effects are not out of place and voice overs are professionally acted.
There is a map in the game which guides you on where to go next, however, it doesn't allow you to jump to that location. Luckily, the amount of backtracking is not unbearable. The hint system works well both inside of Hidden Object scenes and outside of them. Speaking of Hidden Object scenes, they are really well created; standard types with interactions which usually are pop-up windows. Objects are not too small nor too obvious. Puzzles are on the challenging side although quite a few are easy. They are not incredibly original but they provide some sort of interesting twists of the typical ones.
The length of the game is very satisfying; this also includes the great Bonus Chapter which make it worth the extra bucks spent. The Strategy Guide is weird but we kind of like it; there are no words but all solutions and instructions are presented using crystal clear images, circles, letters and arrows on what to do next.
Lake House: Children of Silence is an eerie game with great story and gorgeous graphics, the gameplay is also very smooth and fun; we enjoyed every second of it and we are sure you would too!
Graphics: 4.5/5 Stars
Sound: 4.5/5 Stars
Story: 4.5/5 Stars
Gameplay: 4/5 Stars
Puzzles: 4/5 Stars
Control and Navigation: 3.5/5 Stars
Fun Factor: 5/5 Stars
Extras: 4/5 Stars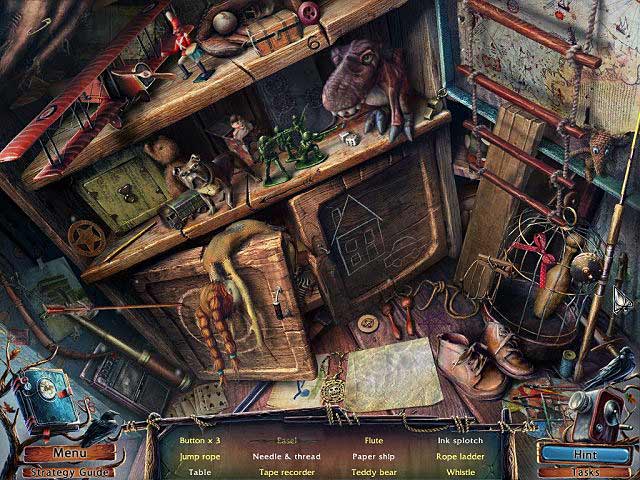 Rating: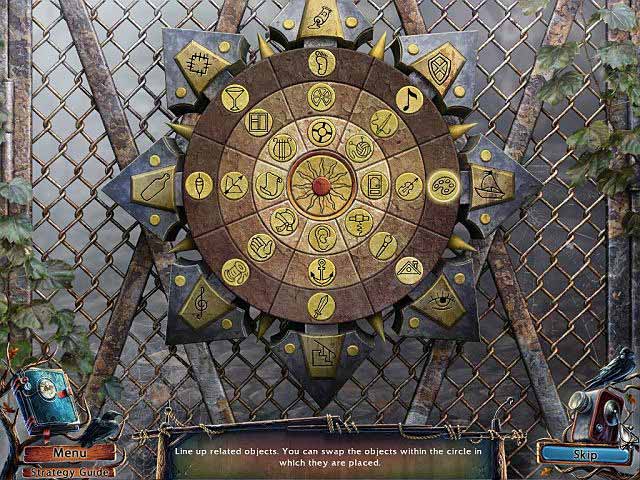 Looking for similar games? We recommend:
Share This: