Name: Island Tribe 4
Release Date: 03 December 2012
Developer: Realore Studios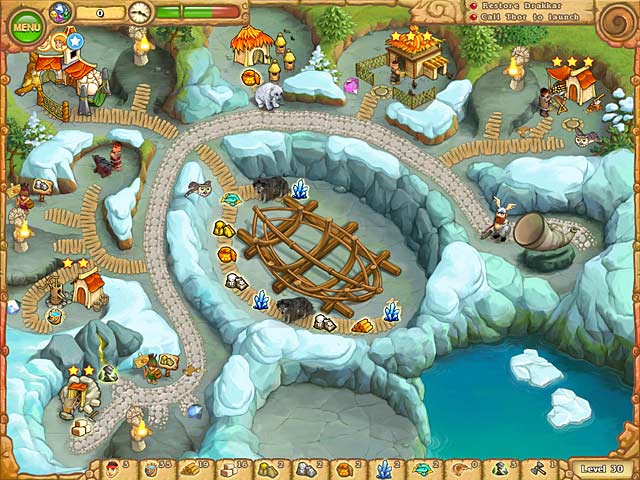 When we talk about Resource-Management time management game, which series would you think of? My Kingdom For the Princess? Roads of Rome? Island Tribe is surely at the very top of the list, it is one of the most classic and the most popular series in this genre.
In this fourth installment, there is an improvement on the graphics. The graphics in the previous Island Tribes were already great, clear, bright and cheerful. In Island Tribe 4, they are even more beautiful, more colorful and crisper. The music is also very pleasing, all the sound and special effects are done very well.
Your friendly islanders are back! and this time they met pirates, your task is simply to clear the pathway and save your friend. The story is not really strong but it adds some dimensions to the game and it is surely the main motivator. The gameplay is a typical Resource-Management style, you order the works to pick up resources, build and upgrade stations, repair the bridge, clear the pathway, move on! What's good about this game is the ability to queue actions and also cancel them if you changed your mind. There are also a huge variety of resources to collect. Unfortunately, the gameplay is pretty much similar to the previous ones; no new features or any creative twists. Many people would get bored with it quite quickly due to the lack of 'fresh' features but hardcore fans might still love this sequel since it is fairly challenging. The tutorial of the game is also quite vague, if you are new to the genre, you might get confused easily.
Despite all the bad things, the game has some more positive aspects to talk about. Island Tribe 4 offers you 3 themes of locations, Egypt, vikings and China. All locations are expertly crafted and there are enough variations to keep the game entertained. There are also over 4 difficulties to choose from; Easy, Normal, Hard and Untimed!
Island Tribe 4 is still an entertaining game, it has good graphics and fun gameplay. However, it plays exactly the same as the previous ones; even if you missed out this one, you might feel like you have missed nothing.
Graphics: 4/5 Stars
Sound: 4/5 Stars
Story: 3.5/5 Stars
Interface: 4/5 Stars
Gameplay: 3/5 Stars
Fun Factor: 3.5/5 Stars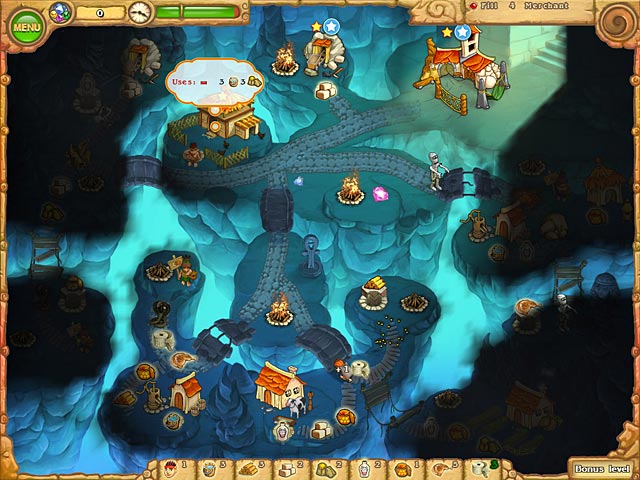 Rating: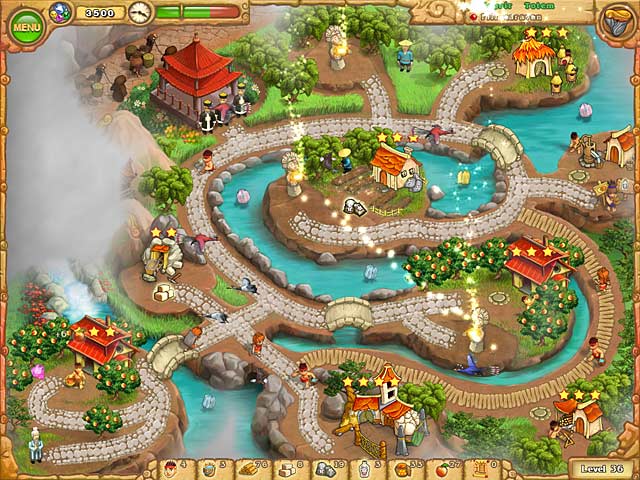 Looking for similar games? We recommend:
-
Northern Tale
-
Kingdom Chronicles
-
Roads of Rome 3
Share This: