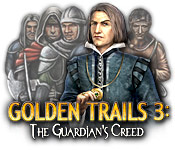 Name: Golden Trails 3: The Guardian's Creed
Release Date: 06 December 2012
Developer: Awem Studios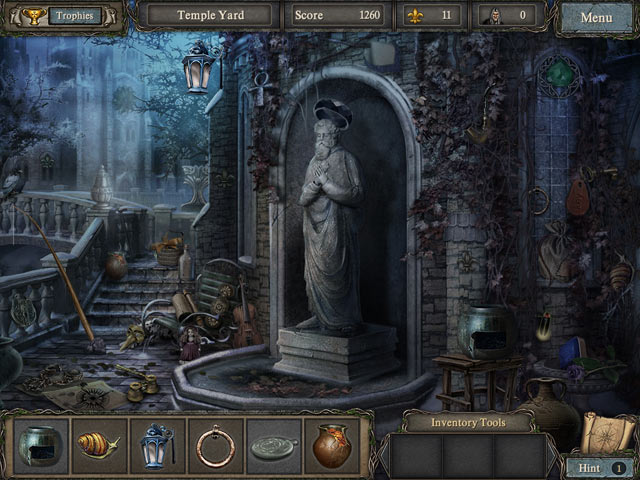 Golden Trails can be said as the most successful and the most decent straight-Hidden Object series that still exist. The previous two games perfectly combined intriguing story with the Hidden Object element, how about this one?
When you woke up with a strange mark on your arm and your memory is all gone, what should you do? Of course, you will get up and solve the mystery! In this third installment of the well known Golden Trails series, you will join Jacques in his dangerous adventures. Although the main plot of the game sounds pretty typical, the story itself is actually very interesting. The game sets in 18th Century where you will find yourself travel across many places in Europe.
All locations are very detailed and are beautifully drawn, however, in Hidden Object scenes we wish they are a little bit brighter because they are too dark and cause some troubles with finding tiny objects. Definitely, the unique Hidden Object scenes are still there. You will be able to browse through list of missing objects and try to find them across the scenes, use items to interact with another and use your map to jump to another location if you got stuck in one location. Moreover, you will also interact with a lot of different characters; their voice overs are really great as well as the background music.
In addition to its main gameplay. The game provides you with over 150 fleurs-de-lis; there are a lot of them so you better keep your eyes wide open. You will also earn points through finding objects and completing puzzles, the points will be used to unlock the Unlimited Mode.
So what drags this game down? It is the puzzles. within Hidden Object scenes, you will be able to complete a few standard puzzles. They are very easy and offer nothing new; some are even downright boring and uninteresting to play. The game also feels quite dull when compared to the previous two; there are not much big improvements. It feels and plays the same but with different story and settings.
Golden Trails 3: The Guardian's Creed is a playable and passable game; it is fun and unique but it just can't be compared with the first two.
Graphics: 4/5 Stars
Sound: 4/5 Stars
Story: 4/5 Stars
Gameplay: 3/5 Stars
Puzzles: 2.5/5 Stars
Control and Navigation: 3.5/5 Stars
Fun Factor: 3/5 Stars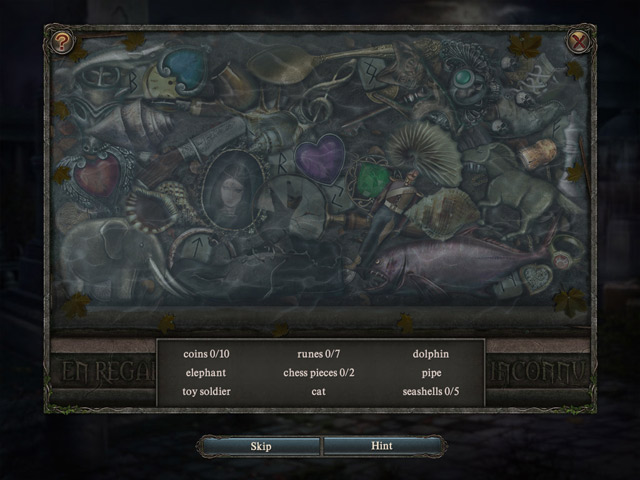 Rating: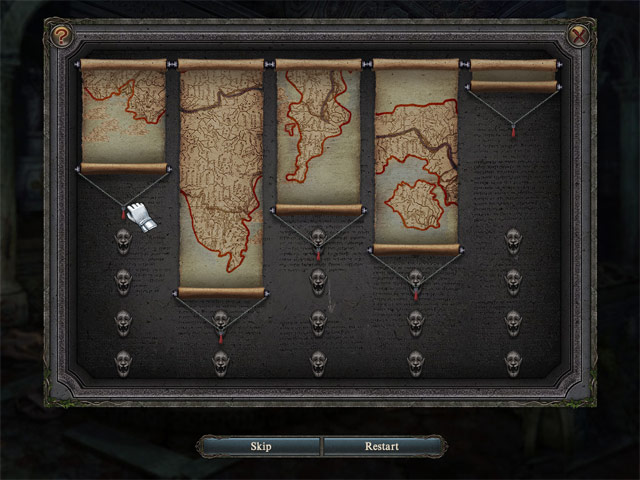 Looking for similar games? We recommend:
-
Golden Trails 2: The Lost Legacy
-
Mysteries of the Mind: Coma
-
Letters from Nowhere 2
Share This: