Name: Dark Mysteries: The Soul Keeper Collector's Edition
Release Date: 10 December 2012
Developer: Ceracus.Media
HD for iPad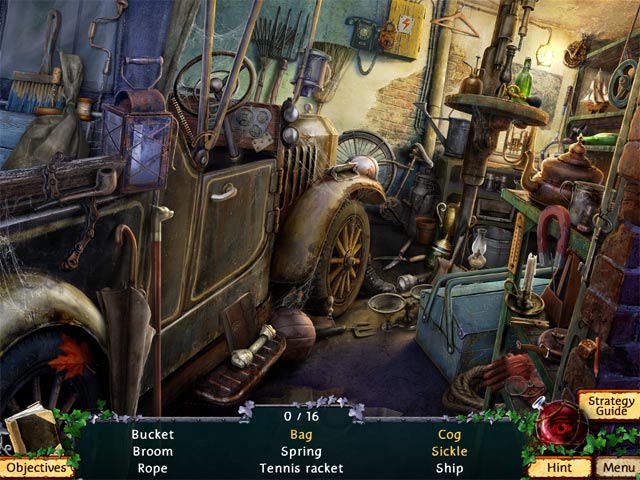 H.P. Lovecraft's "The Case of Charles Dexter Ward' seems to be another novel that is popular in the Hidden Object genre since it has been reused several times. Dark Mysteries: The Soul Keeper from Ceracus is the latest game based on the famous novel.
Let's start of with good points about the game. Dark Mysteries: The Soul Keeper stands out for its gorgeous graphics, although the title of the game is 'Dark Mysteries'. Most of the locations are bright and not dark at all, the use of different color tones is deeply appreciated among us. Character designs and all the animations are great too. The music and voice overs are nonetheless awesome!
The puzzles are very entertaining and the difficulty of the puzzles is just right! However, we wish they are more innovative since most of them are typical types of puzzles. Moreover, the hint and skip button refills reasonably fast in the easiest mode. Another nice aspect of the game is the Journal which includes a Strategy Guide (in Collector's Edition) and a good addition of 'Hint'.
On the other hand, because the game is based on the famous novel, we expected much more engaging and could we say deeper story? The story is not shallow but it is forgettable! Well, talking about 'forgettable', nearly everything in this game suits that adjective. Nothing is really new here from the puzzles, gameplay, story and the HO scenes.
Hidden Object scenes are nicely done and fairly challenging. In the easiest game mode, they also include click penalty which will surely annoy many of you. You have to vist each Hidden Object scene two or three times, each time the object list will changed and objects that have been found int he previous rounds will be removed.
The length of the main game is on the short side and so the Bonus Chapter. Apart from the Strategy Guide and the Bonus Chapter, the Collector's Edition of the game also includes Concept Art, Behind-the-Scene video and a downloadable original 'The Case of Charles Dexter Ward' novel!
There's nothing remarkable about Dark Mysteries: The Soul Keeper but it is a very solid game. Graphics are great and the gameplay is entertaining to one level.
Graphics: 4.5/5 Stars
Sound: 4/5 Stars
Story: 3.5/5 Stars
Gameplay: 3/5 Stars
Puzzles: 3.5/5 Stars
Control and Navigation: 3.5/5 Stars
Fun Factor: 4/5 Stars
Extras: 4/5 Stars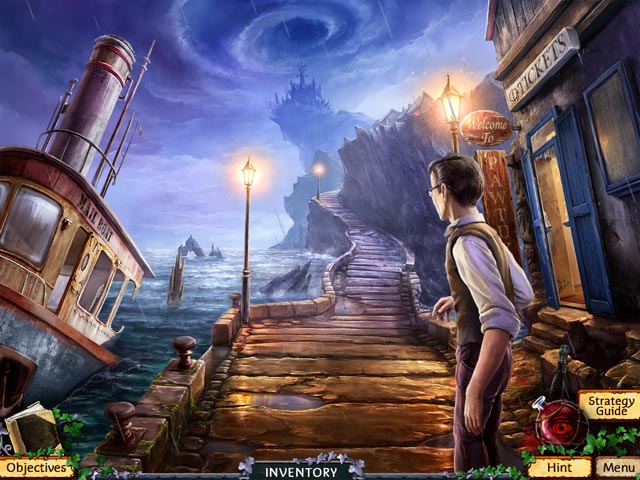 Rating: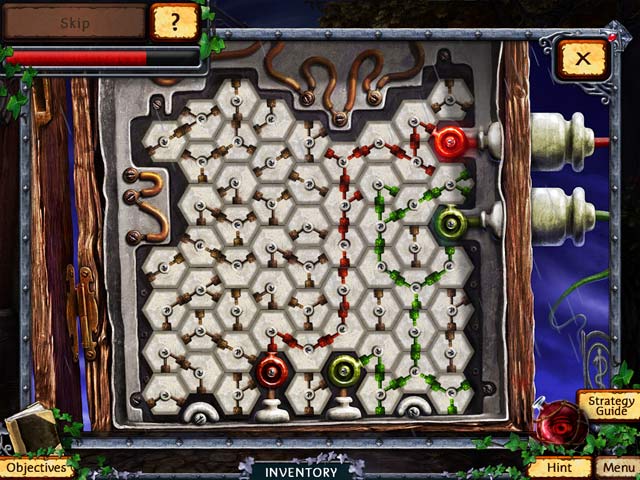 Looking for similar games? We recommend:
-
Haunted Hotel: Charles Dexter Ward
-
9: The Dark Side
-
Nightfall Mysteries: Black Heart
Share This: