Name: Christmas Stories: Nutcracker
Release Date: 30 November 2012
Developer: Elephant Games
HD for iPad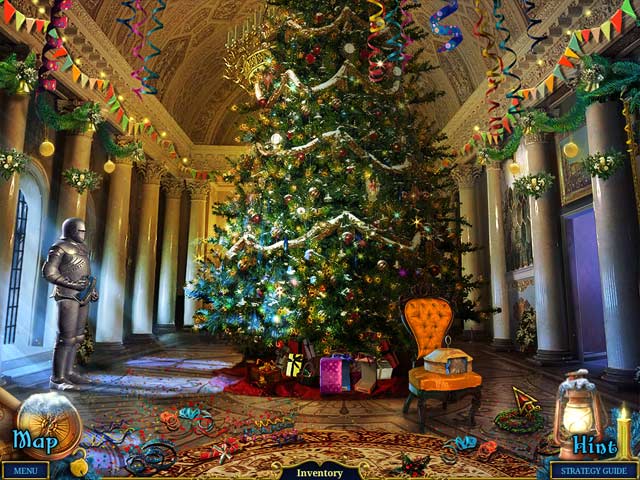 It's that time of the year again! Can you believe that 2012 almost gone and that the developers started to putting out Christmas-themed games already? Well, Christmas Stories: Nutcracker is developed by one of the top Hidden Object Adventure developers, 'Elephant Games' and we could easily said that it is the best Christmas-themed Hidden Object game every released!
Elephant Games has one of the best art team, therefore, the artwork in this game is spectacular; we love every scenes in this game especially the Christmas Tree scene. The graphics are clear and bright and the snow effects are awesome! We love how the developers decided to make a bright, family-friendly game full of beautiful scenes and adorable characters instead of another dark, creepy one.
The music in Nutcracker really suits the atmosphere and sounds very classy somehow. Moreover, the voice overs are really great. The story of this game based lightly on the classic Fairy Tale 'The Nutcracker', it is basically the twisted version of it. Anyhow, the plot about the Nutcracker and his lover try to escape the Rat King is surely engaging and hooking. Along the way, you will be able to meet several friendly characters which will help you with several had tasks.
The Hidden Object scenes are interactive and you do not need to revisit any of them again; the interactions are interesting and the scenes are brightly lit which make the objects not too hard to find. For the puzzles, there is a mix of the common ones and the unique ones. The unique ones are fun and sometimes really creative; they are not too difficult nor too easy.
Christmas Stories includes an interactive map which shows you where you need to go next and allow you to jump to the place you wish; we would be dead without it because the amount of backtracking is far too much. The hint system works well outside HO scenes and the Strategy Guide offers you a clear explanation on what to do next and the solution to puzzles.
The Collector's Edition includes Music, Videos, Wallpapers, Screensavers, Soundtracks, Concept Art, Cat Cave collection and Achievements. We adore the interface of the Achievements section; it is truly enchanting. The Bonus Chapter is not needed to complete the story and it is long enough to make it worth the CE price.
Christmas Stories: Nutcracker is an enchanting, intriguing and memorable Adventure game. All aspects of the game are beautifully crafted from the graphics, story, music to the gameplay. It is one of the games you really can't missed! Next is 'The Trolls', so we have to wait for the next Christmas to play it? Urghhhh...
Graphics: 5/5 Stars
Sound: 5/5 Stars
Story: 5/5 Stars
Gameplay: 5/5 Stars
Puzzles: 4.5/5 Stars
Control and Navigation: 4/5 Stars
Fun Factor: 5/5 Stars
Extras: 4.5/5 Stars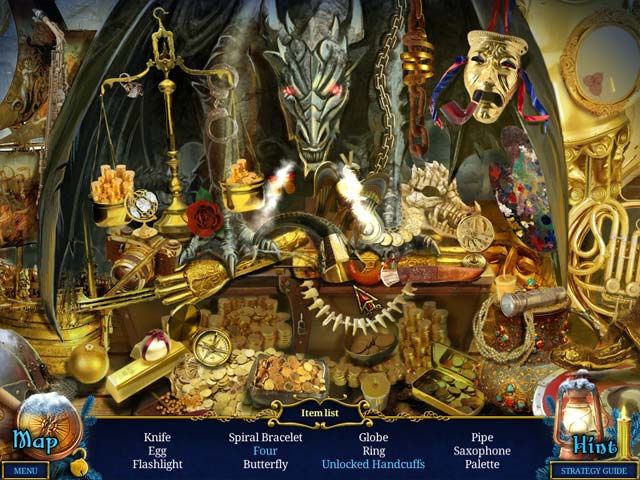 Rating: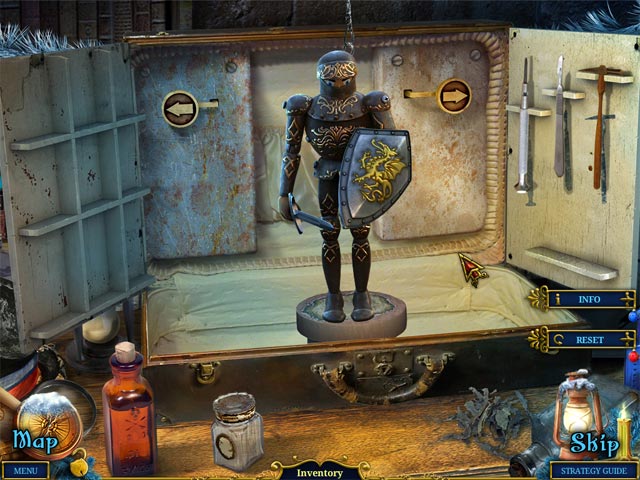 Looking for similar games? we recommend:
-
Unfinished Tales: Illicit Love
-
Twisted: A Haunted Carol
-
Royal Detective: The Lord of Statues
Share This: