Name: Break the Curse: The Crimson Gems
Release Date: 25 December 2012
Developer: GameInvest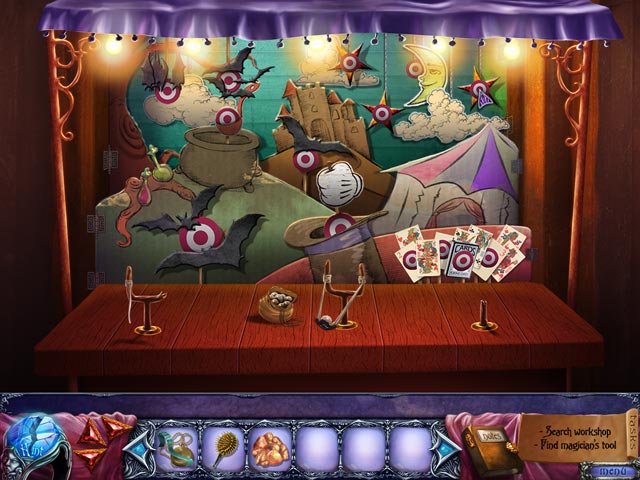 When we first noticed that this game is being released only as a Standard Edition; we were quite surprised. GameInest has proved so much in the past with
Fantastic Creations: House of Brass
that they can create amazing game! Never mind, a CE quality game with lower price is a treat isn't it?
Break the Curse: The Crimson Gems has the same beautiful and clear graphics as we have seen in the previous works of the company. In this game, they are specially colorful but scenes are not too bright or look too childish in any ways. It would be even better if the graphics are a little more sharper because they look a little blurry on our widescreen monitor. Not only that the graphics are nice, the special effects are also stunning. The music is pleasant and the voice overs are excellent! However, some dialogues feel a bit awkward in our opinion.
The story starts off pretty simple with the 'fantasy' and 'kidnapping' theme. Surprisingly, the story turns out to be one of the most captivating stories ever with a lot of unexpected and exciting twists which keep the players going.
We classified this game as an Adventure game instead of a Hidden Object Adventure game because there are none, if not, very very few Hidden Object scenes. In those hidden object scenes, apart from finding objects you also need to do some interactions and solve some mini-games so they are basically puzzles! Puzzles are very nicely balanced between easy and challenging ones, a lot of them are original and some are twisted versions of the familiar ones. Thankfully, the Hint and Skip buttons recharge extremely fast!
The gameplay is nothing really unique, it has actually a very typical hidden Object Adventure kind of gameplay but with much less Hidden Object scenes. You can expect a large amount of backtracking, tasks to do and items to be picked up. What nice about the game is that the length is very long and worth every money spent!
Break the Curse: The Crimson Gems is an incredibly entertaining and long game with colorful graphics, great puzzles and engaging story. It is definitely another game not to missed!
Graphics: 4/5 Stars
Sound: 4/5 Stars
Story: 4.5/5 Stars
Gameplay: 3.5/5 Stars
Puzzles: 4/5 Stars
Control and Navigation: 3.5/5 Stars
Fun Factor: 4.5/5 Stars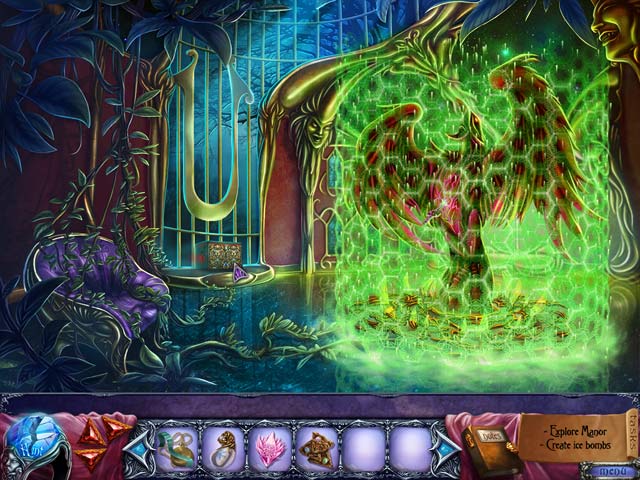 Rating: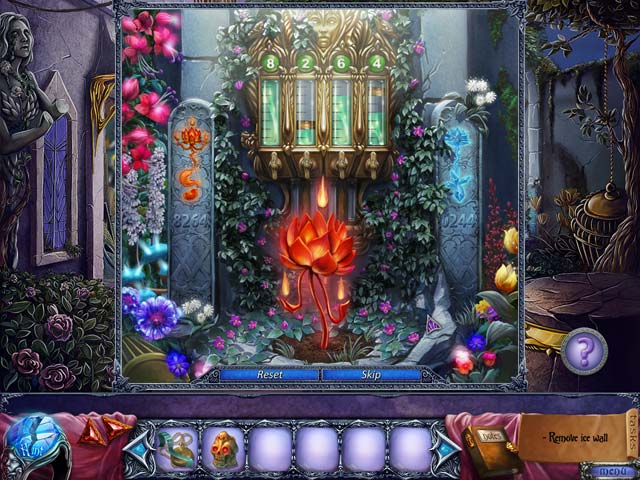 Looking for similar games? We recommend:
-
Dark Mysteries: The Soul Keeper
-
Unfinished Tales: Illicit Love
-
Spirits of Mystery: Song of the Phoenix
Share This: