Name: Big City Adventure: Paris
Release Date: 22 December 2012
Developer: JollyBear Games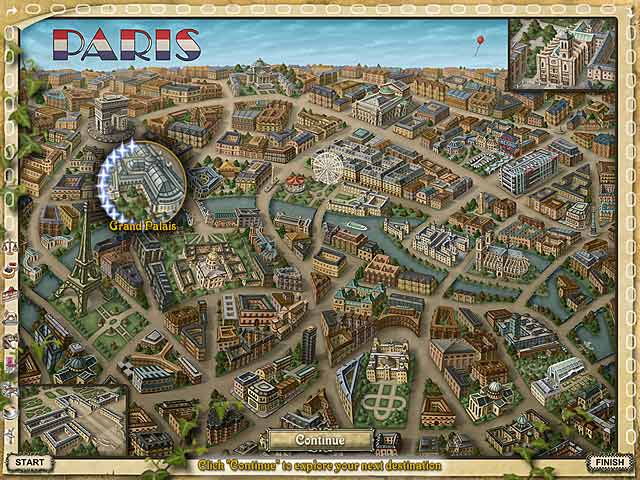 Big City Adventure series is a popular straight-Hidden Object series developed by Jolly Bear Games. They have already taken us to San Francisco, Sydney, New York, Vancouver and London in their previous journeys. Now, it is time to visit the world's most romantic city 'Paris'!
Big City Adventure: Paris no doubt has the same clear graphics with beautiful scenery. The visuals is very appealing, special effects are not too fancy and therefore, eye friendly. Characters are very well designed and drawn, voice overs are surprisingly sharp and pleasant. The music is not annoying but very soothing and relaxing.
'Paris' follows the exact gameplay format set by its prequels, you travel around the city using a map, finding objects and solve mini games. This is still entertaining on one level but we getting tired with it quite quickly. Sad to say that Hidden Object scenes are not as well made as in other games in the series, a lot of objects are very small and hints are harder to find which really annoyed us. Puzzles are nothing really innovative, they are usually typical ones, nothing you can't expect.
There is nothing much to say about Big City Adventure: Paris since it is basically the familiar Big City Adventure but with different settings and locations. It is still fun and fans of the series will surely appreciate it, however, some creativity and new features would be more than welcome.
Graphics: 4/5 Stars
Sound: 4/5 Stars
Story: 3/5 Stars
Gameplay: 3.5/5 Stars
Puzzles: 3/5 Stars
Control and Navigation: 3.5/5 Stars
Fun Factor: 3.5/5 Stars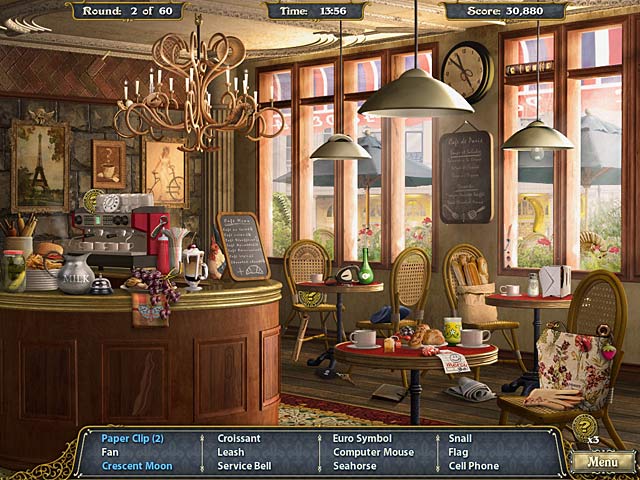 Rating: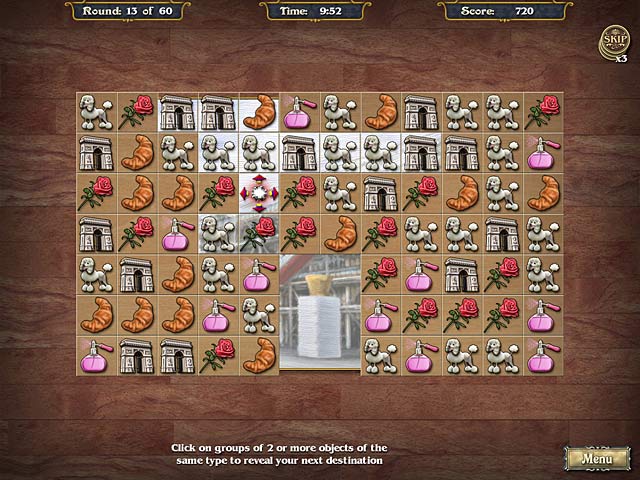 Looking for similar games? We recommend:
Share This: